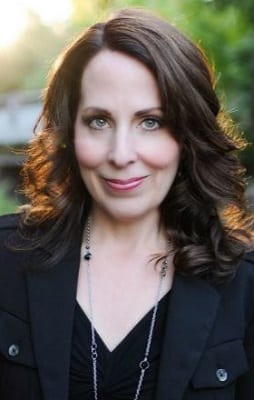 Wall Street Journal bestselling romantic suspense and romantic mystery writer, Kendra Elliot, has sold more than eight million books. She writes at least two books every year for her devoted fans and lovers of the genre. 
Q. Your latest release, The Silence is book 2 of the Columbia River series set in Oregon. What makes Oregon such a good place for murder?
Kendra: The setting of the PNW includes deep forests, snowy mountains, and high desert. I've always written setting as if it is a main character in my books. I write weather that way too. This state ranges from 100-degree heat to endless gray days of rain and to the rare heavy snowstorm. When I add one or more of these external factors, it's another fascinating layer and an opportunity to enhance the mystery. Many fans mention the setting in their emails, saying they can't wait to visit. Other people write and thank me for the descriptions of a state they no longer live in but remember fondly.
Q. Romantic Mystery is a fairly new subgenre, at least in recognition. What made you realize you wanted to write romances with dead bodies?
Kendra: There is nothing new about the romantic suspense subgenre. It's been a staple for decades. My books are primarily police procedurals, but I dive deeper into the main character's lives and their relationships with the people around them. This appeals greatly to romance readers who want to step into the roles of the main characters and experience their emotions. I've received numerous emails from people who primarily read straight mysteries and are pleasantly surprised at the journey my characters take them on.
I have a foot in both the romance reader world and the suspense/mystery reader world, so my publisher targets both sets with their marketing. Romance readers are the most voracious readers out there. They will read several books a week and romance makes up more than half of all book sales. It's an important market to be a part of.
Q. You're a member of both International Thriller Writers and Romance Writers of America. When you go to the conferences and events of these two different groups, how do they stack up?
Kendra: One of the big differences is that the RWA conferences emphasize educating its authors. Its conferences are primarily workshops led by experienced authors on improving craft, learning the business side of being an author, and navigating the ever-changing publishing world. I find that mystery/thriller conferences only offer a little of this. They primarily offer panels with authors assigned to discuss certain topics. Many of them have fans as attendees too who are there to hear from their favorite authors. RWA conferences are primarily for authors and people in the book world.
Q. Which mystery and suspense writers do you draw inspiration from? What are you currently reading?
Kendra: On my suspense autobuy list are Michael Connelly, Harlan Coben, Lee Child, Tami Hoag, and Lisa Gardner. I learn something every time I read a book by one of them.
Currently I'm reading The Killing Fog by Jeff Wheeler. He builds amazing fantasy worlds and writes strong characters. I read a lot of fantasy and historical novels when I'm writing because my brain needs a break from grisly murder, forensics, and suspense.
Q. What are you working on now?
Kendra: Right now, I'm writing In The Pines which is the third book in the Columbia River series. The main characters are Mercy and Truman from my six book Mercy Kilpatrick series. It's been fun getting back in their heads again.
The Sunday Times bestselling author on THE LAST PARTY and more
read more