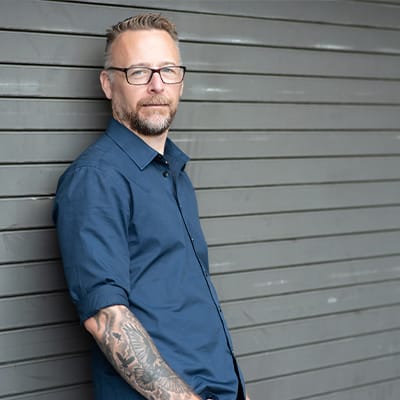 Matthew Farrell is the successful author of Amazon and Washington Post bestselling thrillers WHAT HAVE YOU DONE, I KNOW EVERYTHING and DON'T EVER FORGET. He lives just outside of New York City in the Hudson Valley with his wife and two daughters.
Q. What Have You Done was a runaway success. How do you follow something like that up? And what are readers in for in Don't Ever Forget? 
Matt: WHAT HAVE YOU DONE definitely exceeded expectations and I was so excited to see the readers embrace it like they did.  I will admit that when I was writing the follow up I KNOW EVERYTHING,  I was a little nervous about the story being good enough to follow up such a massive debut.  I came up with the final twist in IKE at the eleventh hour, and as soon as I did, I knew the fans would like it as much, if not more, than WHYD.  Both books have been warmly received, so when it was time to write DON'T EVER FORGET, I knew I could just concentrate on telling a good story with good characters and the rest would take care of itself.  DON'T EVER FORGET is my second book to debut in the top 5 in Amazon 
Kindle Sales and the third to reach the top 10.  I'm so grateful to the readers who have turned into fans over the course of these three books.  As far as Don't Ever Forget, this is the first official Adler and Dwyer book, which will be a series going forward.  Liam Dwyer was introduced in my first book, and Susan Adler was introduced in my second (both standalone thrillers) and I've teamed them up to solve murders in New York's Hudson Valley.
Q. You've written that you're a fan of true crime shows. What are your favorites? How do those spill over into your writing?
Matt: DATELINE is my favorite by far.  My wife and I have a standing date every weekend to tune in.  I also really like the emergence of true crime dramas like WHEN THEY SEE US, THE PEOPLE vs. OJ SIMPSON, and LAW & 
ORDER TRUE CRIME: THE MENENDEZ MURDERS: These shows help me with  dramatizing realistic procedures in an investigation, which is always a huge part of my thrillers.  They also show me the mindset of normal people put in extraordinary situations.  I find that fascinating.
Q. What makes a suspenseful story good? And on the flip side, what makes you tune out when you're reading or watching?
Matt: I think the proper combination of pace and the build-up make a good suspense story. The job of the writer who is writing suspense is to keep the reader turning the page. Everything in the story has to keep building to the climax or the twist, and a good thriller will not allow a reader to take a breath. When I get notes from readers telling 
me how they lost sleep or was late to work or missed a bus stop because they couldn't put my book down, I know I've done my job. And those are the BEST letters and emails to get. In a thriller, every chapter needs to mean something to the overall story and the narration and action always needs to be pushing. With regard to the second part of your question, two things will make me stop reading or watching a suspense story. First, if there are no characters to pull for, I tend to tune out. Characterization is important in a thriller because a reader's buy-in of your characters will make them keep turning the pages. They'll want to see what happens to them. If no one cares about them, you have no motivation for the reader to keep reading. Second, too much background or foundation building up front. A lot of new writers make this mistake. A thriller is about action that's happening now. If you waste the first 25-50 pages laying the groundwork, the reader could lose interest. Sprinkling in background and foundation will add the texture of the novel while maintaining pace. It's hard to get used to, but once you do, you have the right ingredients for a thriller.
Q. Which writers do you enjoy most in the thriller, mystery, and police procedural genres?
Matt: That's a tough one because there are so many out there. I'll list the authors I've read this past summer who kept me turning the pages way after bedtime: Harlan Coben, Riley Sager, Liv Constantine, Wendy Walker, Michael Connolly, and Ruth Ware.
Q. With Don't Ever Forget just out in September what are you working on next?
Matt: I'm finishing edits on my second Adler & Dwyer thriller called Tell Me The Truth, which comes out in June 2021. I've also written the first draft of a standalone that I'm just starting to edit now. I think my readers will be excited with what I have coming up for them.
Similar Author Interviews
The crime novelist on detective Annalisa Vega, her latest, and more
read more