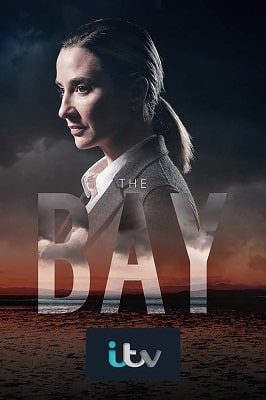 The Bay
Rating:  TV-14
Creators: Daragh Carville and Richard Clark
Run Date:  2019 – present
The Bay is a police procedural based in Morecambe, a coastal town in Lancashire, England located on Morecambe Bay. So far there have been two seasons of The Bay, each with six episodes, with a final third six-episode season currently in production.
In the first two seasons, Morven Christie portrays the main character Detective Sergeant Lisa Armstrong in her role as an investigator and family liaison officer to victims of crime. Each six-episode season involves the investigation of a main case, which also includes the exploration of the lives of the main characters to add depth to their presence.
Season One details the investigation of a missing pair of twins. As the episodes unfold, plenty of red herrings and twists and turns are added to maintain viewer interest. Also, to add human layers to the lead investigator Lisa Armstrong, an impulsive act upon her part in the very first episode ends up haunting and following her not only through Season One but also into Season Two.
Season Two involves the investigation of a well-known attorney being killed on his own doorstep. The murder witnessed by his ten-year-old son renders him almost catatonic and with the boy as the only witness, Lisa Armstrong is tasked with trying to burrow through the boy's trauma-induced silence to learn more about the assailant.
While The Bay is a formula-driven police procedural and contains several too often used crime thriller tropes such as a highly intelligent teen child flirting with dangerous circumstances or people and workaholic police officers that too often put family lives secondary to work, it is still a very touching and compelling series.
Morven Christie clearly becomes the character Lisa Armstrong and while watching her performance, it is very easy to believe she is the actual character she portrays. The compassion and empathy she portrays are powerfully palpable in her acting and you can almost feel when she touches the bereaved as if you were present in the program. Sadly, Christie has decided not to return for a third season.
Supporting actors are also enjoyable to watch, including new rookie detective Taheen Modak as DC/DS Ahmed 'Med' Kharim and Daniel Ryan as Anthony Manning, the boss of the investigative unit. Even famed, tough-guy actor James Cosmo appears throughout the Second Season and is as compelling as ever.
Still, even with all of the other fine actors, the main enjoyment comes through the acting of Morven Christie. How her name has escaped repeated mention throughout award seasons for her portrayal of Lisa Armstrong has been very surprising.
Viewers that have enjoyed shows such as HBO's Mare of Easttown with Kate Winslet and Happy Valley should enjoy The Bay.
The Bay is available through BritBox, with episodes available for purchase through streaming outlets.