A Hard Day for a Hangover
reviewed by Sandra Hoover
A Hard Day For A Hangover is the third and final release in the fan favorite Sunshine Vicram series by Darynda Jones. As much as I lament the fact that this book ends the trilogy, the good news is Jones saved the best for last!  
A Hard Day For A Hangover has it all – fast paced over-the-top action, a killer mystery, roll-in-the-aisle humor, sizzling romance, a serial killer, and several well-deserved hangovers – you name it, it's all rolled up in this mesmerizing tale. I'm serious as a heart attack when I say I opened this book, fell off a don't-speak-to-me-while-I'm-reading marathon cliff and didn't crawl back out until the final line on the last page. It's that good.
Del Sol, New Mexico Sheriff Sunshine Vicram and her entire flamboyant gang have their hands full in A Hard Day For A Hangover. An unidentified teenage girl is discovered brutally beaten and violated, her body tossed over a guard rail like road trash and left for dead in a canyon. Lucky for her, a hunter spots her in time and a rescue ensues. As Sunshine begins working the case, similar cold cases surface leading to suspicions of a serial killer. With the help of her sidekick Deputy Quincy, Sunshine begins the daunting task of untangling a web of lies and deadly secrets while meticulously piecing together tidbits of information until a dark, disturbing picture begins forming. As always, Sunshine's daughter Auri, an amateur sleuth in her own right, gets involved stealing the show as things quickly escalate from dire to deadly. Not to be left behind, the armed, quirky secret society of senior citizens who police the town incognito throw in their two cents worth until Sunshine finds herself with a big old complicated mess to untangle. If that's not enough to drive her to drink, Levi Ravinder is back and things pick up right where they left off at the end of book two when Sunshine dropped a bomb in his lap and skedaddled. On top of that, Levi's life has been threatened by his Uncle Clay in an attempt to take possession of Levi's distillery business. Really, sometimes it's just too much for a woman to handle so Sunshine succumbs to a party-for-one night of self-pity where she consumes copious amounts of alcohol awakening the next morning with a killer hangover thinking how much worse can it possibly get? Unfortunately, as another day dawns in Del Sol, she's about to find out.
A Hard Day For A Hangover is first and foremost . . . hilarious. Seldom does a book make me physically laugh out loud, but the witty, snarky banter and shenanigans perpetrated by these wacko characters kept me in stitches. Seriously, I snickered and snorted my way through this story in record speed. But fear not, this book is not all sassy one-liners although the comic relief is timely and spot-on. Fans looking for a good detective mystery won't be disappointed as the main plot line is riddled with danger, betrayals and uncommon-for-this-series graphic violence. There's a viper pit of red herrings that include some prominent people as well as most of Levi Ravinder's family tree for readers to sift through. While I felt confident early on I was on the right track in sleuthing out the identity of the real villain, the path taken to get there is tension laden and page burning worthy.
Jones's expert, crazy good skills at getting just the right blend of mystery and humor are never more evident than in A Hard Day For A Hangover. She's rendered another sensational story line that bridges the comic scenes with the deadly serious ones with just the right amount of each. She then sweetens the pot with a pinch of swoon-worthy romance including a spicy scene or two. For fans of the series, this book dots the i's and crosses the t's bringing all the overall story arcs to a satisfying closure. If you haven't read the first two books in this series, do yourself a favor and read them before diving into this one. While A Hard Day For A Hangover stands alone, everything that goes down in this one is set up in previous books.
A Hard Day For A Hangover is full of snark, sizzle and pop from beginning to end. It's highly entertaining and readable with page after page of laughter, tears and suspense. There's so much I haven't mentioned in this review – Doug the flasher, Randi the raccoon, etc. – but rest assured they all make film-worthy appearances. If you haven't figured it out by now, I'm totally sold on this finale.  While it saddens me to see this series end, I have my fingers crossed Jones may entertain a spin-off featuring Auri, Cruz and the gang as there's certainly plenty of fodder to work with. Highly recommended to anyone who enjoys mystery, suspense and romance with a great big ole southern helping of laughter.
A Hard Day for a Hangover available at: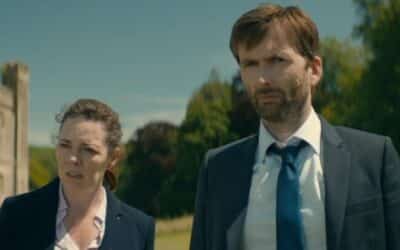 The spine-tingling genre that keeps readers on the edge of their seats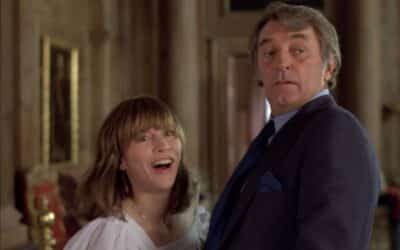 A Golden Era for Mysteries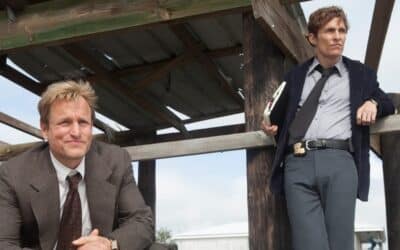 Mystery stories and the lore we love