reviewed by Sandra Hoover
Laguna Beach, California, 1968: Hippies, Psychedelic Music and Drugs, Peace Signs, Free-Love, Vietnam War, Politics, Anti-War Protesters vs. Police – the dawning of the perfect storm.
Author T. Jefferson Parker experienced life in the area and has now written A Thousand Steps, a book of fiction, incorporating the historical events of the era into a story about sixteen-year-old Matt Anthony's life and search for his missing sister during a time when the police considered most missing teenagers to be hippie runaways. The author's expertise with narrative translates into an entertaining coming-of-age thriller that explodes on the pages with all the psychedelic color and sounds of the times while highlighting an often overlooked darker, ominous side where people like Timothy O'Leary preached free love and mind-altering drugs to thousands of young people tripping high on LSD and con-men, predators and drug dealers helped themselves to the easy pickings. The entire situation set up the perfect storm for young girls to be spirited away from their families only to disappear without a trace.
A Thousand Steps is a portrait of the times in 1968 – especially in California upon which thousands of young people from across the country converged believing it to be the land of dreams and opportunities. Through his masterful descriptive prose, Parker has nailed the tone, mood, highs and lows, and good and bad of the era. He's tapped into the darker side of the hippie movement through the voice of young Matt on his journey of teenage dawning – a sixteen-year-old male whose body is awakening to the wonders of the opposite sex, feeling the stirrings of first love with all the longings associated with his first girlfriend. A young male toting a lot of responsibility for a teenage boy being challenged to provide for his dysfunctional family (absent dad, stoner mom, brother serving in 'Nam, sister Jazz). When Jazz fails to come home after several nights, Matt knows in his gut something bad has happened, and it's on him to find her. When yet another missing girl is found brutally murdered at the bottom of the Thousand Steps, Matt's world implodes with visions of his sister's battered body haunting his dreams. After being brushed off by police saying she probably ran away, Matt begins his own search and investigation, often skirting around the edges of perverted gangs and groupies – using his artistic talents and sketch pad to move unnoticed among suspicious groups and possible suspects. He intends to find his sister – dead or alive.
In A Thousand Steps, Matt is on a coming of age journey – navigating a thousand steps down his own road to adulthood. Whether the author means for Matt's journey to mirror the famous Thousand Steps down to the beach or not, the parallel is notable. Matt's thrown into the perfect storm and like readers is charged with discovering the fate of the missing Jazz (and potentially hundreds of other missing teenagers) while maneuvering through the mirrors and smoke and psychedelic explosions all around town. The author does an excellent job weaving the many threads together while keeping the focus of the book on Matt and his experiences growing up in a time of great social and cultural conflict. For me, the mystery is somewhat secondary, serving as a catalyst for the historical background and coming of age story although I did enjoy the suspense of figuring out what happened to Jazz. Support characters are well developed and help flesh the story out which concludes with what I suspect many will consider a satisfactory ending.
All in all, A Thousand Steps is a good fictional depiction of a time of extreme unrest in our country when many young people moved west with unrealistic visions of what the promise land was like. I love that Parker used young Matt as a protagonist, showcasing his growth throughout the story which is impressive while also highlighting a darker side of the time period. Before I go, I have to mention the beautiful cover that shimmers with all the psychedelic colors recalled by this story and era. I highly recommend A Thousand Steps to anyone who grew up in the time period – what a walk down memory lane. I also recommend it to fans who love historical fiction with a heavy side of mystery and suspense.
A Thousand Steps available at:
More Historical Mysteries
Historical Mystery & Thriller Features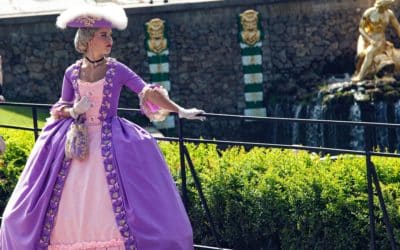 How historical psychological thrillers stack up against psychological thrillers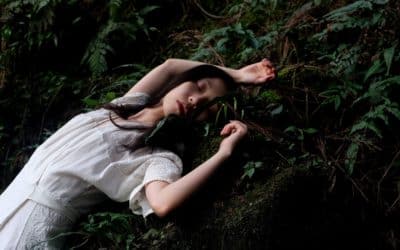 The rules that shape a historical mystery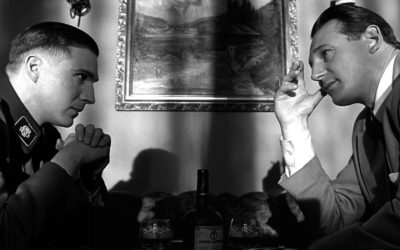 Nine World War Two thrillers that don't follow the usual storylines