In 1982, Ireland was rocked by scandal when 37-year-old Malcolm Macarthur, a highly educated intellectual who lived a life of leisure, was arrested for brutally murdering two people. In an odd twist, Macarthur was apprehended in the penthouse apartment of Irish Attorney General Patrick Connolly, where Macarthur was staying as a houseguest.
The resulting scandal cost Attorney General Connolly his job and brought down the government of Irish Taoiseach (Prime Minister) Charles Haughey. The astonishing story inspired the acronym GUBU, for grotesque, unbelievable, bizarre, and unprecedented.
Author Mark O'Connell became fascinated with Macarthur's story for several reasons. O'Connell's grandparents lived in the same apartment complex as Attorney General Connolly, and O'Connell frequently visited there as a child; the subject of O'Connell's PhD dissertation was writer John Banville, whose novel 'The Book of Evidence' was inspired by Macarthur; and though much had been written about Macarthur, O'Connell felt his real story had never been told.
Thus when Macarthur was released from prison in 2012, after serving 30 years, O'Connell went to great pains to orchestrate a meeting with the ex-convict. Macarthur agreed to be interviewed for a book, and the many hours of conversation that followed resulted in 'A Thread of Violence.'
Starting with Macarthur's childhood, O'Connell writes, "Macarthur's early life was characterized by a precarious privilege." Macarthur's parents, Irene and Daniel, had a large estate in County Meath, and they raised the boy with benign neglect. Young Macarthur was largely left to his own devices, and he would explore the countryside outdoors and read books indoors. Acquaintances of the family observed, "Irene was old school landed gentry who had no maternal instincts whatsoever" and as a teenager, Macarthur was "affected and strange and apart."
At the age of seventeen Macarthur went to California to study. He transferred from college to college for a number of years and finally graduated with a Bachelor of Arts in 1967. Upon returning to Ireland, Macarthur embarked on an insouciant lifestyle and never found gainful employment of any kind. Macarthur told O'Connell, "That is the wonderful thing, by the way, about inherited wealth. You become the master of your own days."
To fill his time, Macarthur spent a lot of time in the library at Cambridge University, reading up on recent developments in economics and the sciences. O'Connell writes, "Macarthur's conversation was filled with long, detailed monologues on such diverse topics as tectonic plate theory, linear regression of modeling in economics, the philosophical problem of free will and determinism, the absurdities and complexities of the Irish legal system, and the root causes of the civil war in Vietnam." Macarthur also greatly enjoyed the finer things in life, which required substantial expenditures.
In fact Macarthur was irresponsible with money. O'Connell notes that Macarthur often loaned money to friends who didn't pay him back and "entertained lavishly, frittering away his inheritance on the best restaurants in town; he spent frequent weekends in London, staying in hotels and attending cultural events [and his inheritance] was nowhere near large enough to fund such a lifestyle indefinitely."
Macarthur's shrunken bank account distressed him terribly. O'Connell notes, "Macarthur's whole way of life, in fact, was beginning to be cast into doubt. He would have to temper his lifestyle, his socializing, his travel. If he were to run out of money, and if he were forced to get some kind of job, his time would no longer be his own."
Macarthur's fear of being unable to continue his charmed life led to what Macarthur himself calls his 'criminal episode,' which he's VERY reluctant to discuss. In short, Macarthur decided to rob a bank, and needed a car and a gun to pull off the crime.
This led to Macarthur attacking a young nurse named Bridie Gargan for her automobile; shooting a farmer called Dónal Dunne with the victim's own shotgun; and trying to rob an acquaintance with the shotgun he stole. The details of the crimes, the police investigations that followed, and the ultimate fallout, are all described in the book. However Macarthur's inner feelings about the crimes, which O'Connell tried hard to probe, remain obscure.
To try to elucidate Macarthur's personality, O'Connell writes about Macarthur's relationship with his parents; his generosity to friends; his long-time girlfriend and their son; his habits; his classism; his penchant for nice clothes and silk ties; what other people say about him; and more.
The book is the intriguing story of a seemingly decent man gone bad, and of the writer who developed a fascination with the killer.
A Thread of Violence is available at: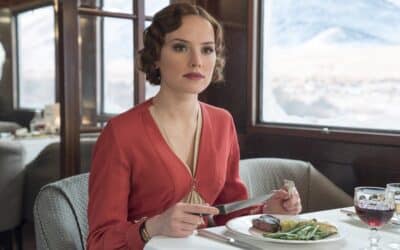 Why are crime stories so popular?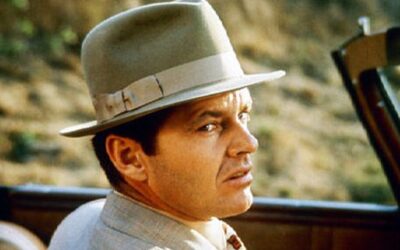 Why are cold cases so hard to solve?
Bizarre Criminal Professions in Crime Fiction