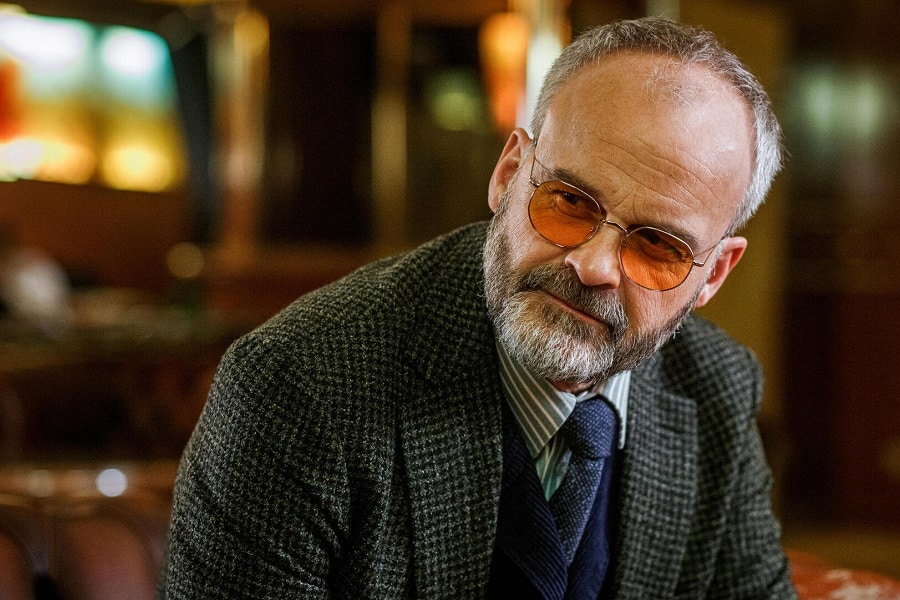 Agatha Christie's Hjerson
Should Christie Fans Seek Out Hjerson?
Set in contemporary Scandinavia, Agatha Christie's Hjerson is a Swedish television series with English subtitles. The first season has four murder mysteries told in eight episodes. 
Who is Sven Hjerson?  
The publicity for this series announced that he's one of Christie's lesser-known detectives. Yet he is so obscure that he doesn't have an entry in the Agatha Christie Who's Who reference book. Hjerson is the creation of the fan-favorite character Ariadne Oliver, the fictional detective novelist who appears in several of Agatha Christie's books and short stories.  
Not much is known about the recurring character in Oliver's books. He was Finnish, he ate a plant-based diet, and Ariadne Oliver was so weary of her creation that she fantasized about killing him off.  
In this television series, Sven Hjerson is presented as the best detective in Europe. He went underground after being accused of planting evidence. He's a loner who adores gossip and he has a fear of emotional intimacy.   
Viewers are told he's a brilliant detective but they're not always shown how he arrives to his conclusions. Other characters will say Hjerson solves crimes as though he's "picking coincidences out of the air," but there's little evidence supporting his hypotheses.  
His sidekick is Klara Sandberg, a reality TV producer who wants to create a show following him as he hunts for clues. Klara has a few skills that are needed to solve mysteries. Having experience as a TV researcher, she knows how to find information. But the one crucial skill she developed as a reality TV producer is knowing how to get someone's honest reaction during interviews. 
Klara Sandberg could have been an interesting companion for Hjerson in the same way Hastings was for Poirot. Unfortunately, Klara's skills are not utilized in these stories. The writers seem more interested in her strained marriage, her uncontrollable eating, and the lengths she will go to make a reality show.  
Are the mysteries in the spirit of Agatha Christie? 
The stories are presented as whodunits and are structured as traditional murder mysteries. Once a death occurs, Sven and Klara interview the suspects. Unlike many of Christie's stories, there is no denouement with the suspects gathered to hear the detective reveal the killer. 
The tone of the series is light. When Hjerson figures out the truth, order is restored. This is consistent to Christie's early work. 
Dame Agatha Christie was known for her plotting. Just when her readers thought they knew who committed the crime, she would present a twist. The mysteries found in the Hjerson series doesn't pay homage or offer a fresh point of view to the author's favorite tropes and hooks.  
Agatha Christie's Hjerson was produced in close collaboration with Agatha Christie Ltd, but there is nothing quintessentially Christie about the characters or the plots. Using a little-known detective gave creators the opportunity and freedom to modernize Christie's puzzles, but they went a different direction. 
Christie fans should skip this show. It doesn't add anything to the Christie canon and it's a mediocre mystery series. The focus of Agatha Christie's Hjerson wasn't about doing a Christie spinoff as much as it was about showing that Swedish crime fiction is more than Nordic noir. 
For more information, viewers can watch a trailer for the television series on YouTube https://youtu.be/klax0g0Pxrw or visit the official website https://www.agathachristieshjerson.com/. The complete first season is currently available to US and Canadian audiences on the Topic streaming service. 
About the Author
J.M. Asmi was thirteen when she read her first AgathaChristienovel,Murder on the Orient Express. She's always on the lookout for adaptations ofChristie's work.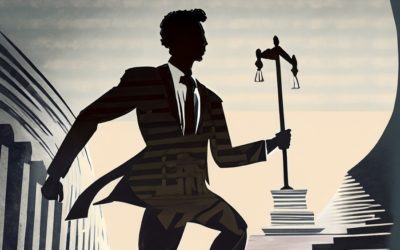 What are the qualities of a good protagonist in a political thriller?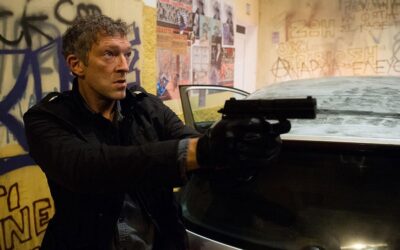 Unraveling the Bad Guys of Espionage Fiction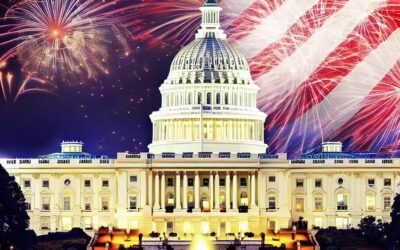 4th of July Political Thrillers