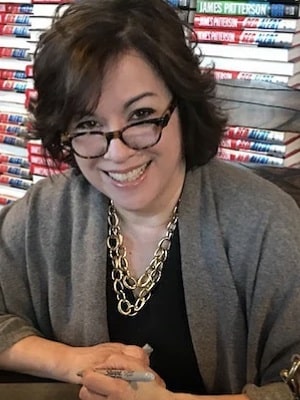 Alma Katsu's books have received starred reviews from Publishers Weekly, Booklist, and Library Journal, been featured in the NY Times and Washington Post, been nominated and won multiple prestigous awards, and appeared on numerous Best Books lists including NPR, the Observer, Barnes and Noble, Apple Books, Goodreads, and Amazon.
Q. Your upcoming spy thriller, Red Widow (Coming on March 23rd), surely pulls deeply from your 30-year career in intelligence. What, from your national security background, inspired you most?
Alma: In Red Widow, Theresa Warner loses her husband when a CIA operation in Russia goes horribly wrong. She has every reason to hate Russia—so why does Lyndsey Duncan suspect her of being the traitor handing CIA assets over to Moscow?
The biggest inspiration for Red Widow were the people I worked with. People in intelligence are hard-working patriots who toil away in silence, for the most part. But I also wanted to give a peek into a dark side of working in this field, and that it can bring out the worst in some people, that some of them even go a little sociopathic. You can end up working with—and maybe becoming the victim of—a highly trained sociopath.
Also, I felt that women in intelligence have been shortchanged in fiction. Aside from historical novels that look at World War II or the Cold War, it seems there are few spy novels that feature women or are written by women. The latter is important because women have a different perspective and also, like it or not, we're often dealt a different set of cards on the job. So, a woman's take is going to be a bit different from a man's, but no less dramatic or engrossing.
Q. Is there anything so sensitive you couldn't include it?
Alma: Sensitive things from my career that couldn't go into a book? Oh my, that would include most of my time at CIA and NSA. But concerned citizens can rest assured that everything goes through pre-publication review with the Agency to make sure no secrets are revealed. Then the storytelling art comes in. Red Widow is based on a real-life incident, but I asked myself a couple "what ifs" to ratchet up the drama. I'll let readers guess which parts are real and which are imagined!
Q. Your blockbuster, The Hunger, was nominated for the Stoker and Locus awards. What is the most compelling part of the Donner Party story?
Alma: Lots of us have heard about the Donner Party (the unfortunate wagon party that got stranded while traveling to California and had to resort to cannibalism) but if you dig a little deeper and go beyond the cannibalism part, you find there's a fascinating story. It was a party of 100 people, most of them strangers, who made a series of tragically bad decisions and ended up in a terrible spot. You're trapped in the mountains surrounded by your loved ones, all of you slowly dying of starvation. In their place, what would you do?
Q. Is there any special relevance in a time of pandemic?
Alma: I think there is a relevance for what we're going through now with the pandemic. One of the biggest lessons of the Donner Party is that they suffered worse for splintering and making selfish choices, for not working together as a group. About half the wagon party died but that doesn't tell the whole story: some families were nearly wiped out while one in particular suffered no losses—because they didn't share their food. It's a tough call: do you take the risk of putting your family in danger by sharing? But there's little doubt that the overall death toll would've been lower if they had.
Q. You write across genres (horror, spy thrillers, historical suspense, and more). What draws you to different types of stories? Do you feel genres should mix, or is it a "peas can't touch the carrots" situation?
Alma: It is a luxury to be able to write in multiple genres and satisfy those various itches, though combining genres is even more fun and can make for a richer, more interesting story, particularly in these days of complete entertainment overload when it feels like every story has been told. Writing Red Widow has allowed me to realize a long-held dream to apply a lifetime of experiences to storytelling, whereas The Hunger and The Deep have been pure storytelling fun and enabled me to live in worlds that are both real and make-believe.
Q What are your favorite new reads in any genre?
Alma: I had the opportunity to read and loved Jennifer McMahon's newest book, The Drowning Kind (April 6), which braids together a present-day haunted house story with the historical event behind the tragic events. For readers who want something with a faster pace, Christopher Golden's most recent release, Red Hands, is a page-turning horror thriller with a capital T. Also coming in April is Bryan Christy's In The Company of Killers, which I thoroughly enjoyed. Christy is the former head of investigations for National Geographic and imbues his novel with a deep sense of adventure.
Q. What are you working on now?
Alma: I just handed in the manuscript for the next historical horror novel, tentatively titled The Fervor, which deals with the little-known fu-go or fire balloons that terrorized the West Coast of the United States during the last days of WWII. It also looks at the Japanese internment camps, an issue close to my heart as I have family who were interned during the war. I'm about to start work on the second spy novel, which I'm super excited about—no title yet, but I'm sure it will have RED in it.
Red Widow
An exhilarating spy thriller about two women CIA agents who become intertwined around a threat to the Russia Division–one that's coming from inside the agency.
Lyndsey Duncan worries her career with the CIA might be over. After lines are crossed with another intelligence agent during her most recent assignment, she is sent home to Washington on administrative leave. So when a former colleague, now Chief of the Russia Division, recruits her for an internal investigation, she jumps at the chance to prove herself once more. Lyndsey was once a top handler in the Moscow Field Station, known as the "human lie detector" and praised for recruiting some of the most senior Russian officials. But now, three Russian assets have been discovered–including one of her own–and the CIA is convinced there's a mole in the department. With years of work in question, and lives on the line, Lyndsey is thrown back into life at the agency, only this time tracing the steps of those closest to her.
More Spy Thriller Authors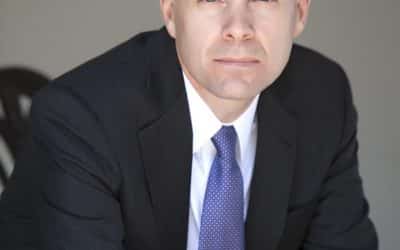 The bestselling spy thriller author on ENEMY AT THE GATES and more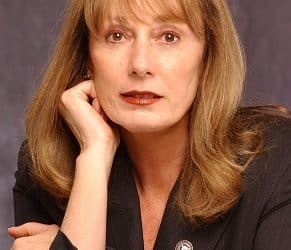 The NYT Bestselling author on ITW, geopolitics, spy novels, and more.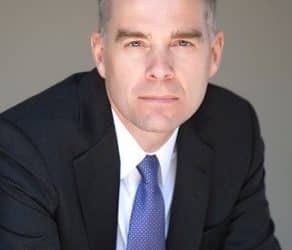 The #1 NYT bestselling author on cyber threats, geopolitics, and more.