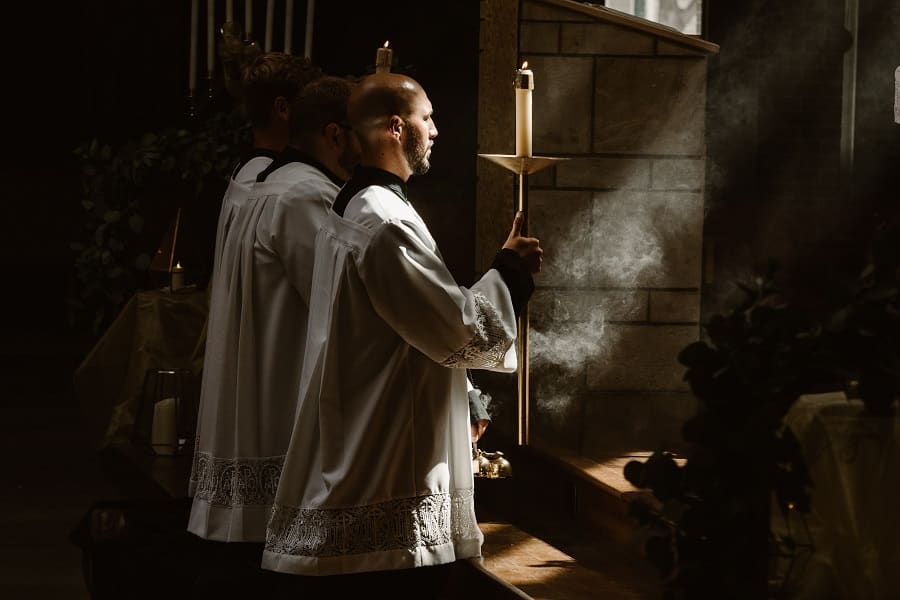 Amateur Detectives in the Clergy
The Appeal of the Cleric as Amateur Sleuth
As an avid reader of murder mysteries, I'd read a few of Andrew Greeley's Father Blackie Ryan novels thirty years ago, and more recently, I've been a fan of Grantchester on PBS' Masterpiece Mysteries, so I was familiar with the portrayal of a priest as an amateur sleuth. But I wasn't aware of the sheer volume of mysteries and successful series in which a religious figure—priest, vicar, rabbi, minister, monk or nun—is the central character and a part-time detective.
According to Philip Grosset, who's created an invaluable compendium on clerical detectives on the website detecs.org, there are nearly four hundred clergy-detectives in English literature.
So, what's the appeal of this genre? As we know, most of the popular fictional detectives, Harry Bosch, Phillip Marlowe, Easy Rawlins, John Luther, Jessica Jones, Thomas Magnum, Lucas Davenport, are far from saints. In fact, I can't recall a strong religious affiliation for any of them. Nevertheless, most of them operate under a strict moral code of right versus wrong and good versus evil when it comes to dealing with crime and criminals, a moral code that most clerics would appreciate.
The best clerical detectives have varying body types, religious affiliations, and temperaments, but most have this in common: unlike classical detectives like Sherlock Holmes and Hercule Poirot, who pride themselves on the use of deductive reasoning, the clerics solve crimes using intuition and their understanding of the evil side of human nature. Moreover, their crime-solving skills are often underestimated until it's too late.
One of the first and best known Catholic detectives is G. K. Chesterton's Father Brown, who appears in over fifty short stories between 1910 and 1936. Chesterton wasn't a priest but became a Catholic as an adult and patterned his hero after Father John O'Connor, who was instrumental in Chesterton's conversion. Assisted by a reformed con-man named Hercule Flambeau, Father Brown, a frumpy little man with an ugly hat and oversized umbrella, learns about the dark side of human nature in the confessional and uses that knowledge to analyze the psyche of each suspect and ultimately to identify the killer.
Unlike Chesterton, Andrew Greeley was a Catholic priest. He was also a sociologist, a prolific writer and an outspoken critic of the Catholic Church. Like a few of the other iconoclastic priest-novelists, Greeley incorporates plenty of graphic sex and violence in his mysteries, even though his clerical sleuth, Father John Blackwood "Blackie" Ryan, is the plain vanilla rector of Holy Name Cathedral in Chicago. Resembling portly Father Brown in stature, Blackie is adept at counseling parishioners who question their faith and at solving unusual murders implicating the Catholic Church and its members, which makes him invaluable to the Church hierarchy. No doubt Blackie, who becomes a bishop later in the series, is the smart but dutiful priest Greeley aspired to be but never was. Though Greeley wrote seventeen Blackie Ryan mysteries between 1985 and 2009, I prefer his earlier work, especially "The Cardinal Sin," a provocative story of scandal, lust and power in the Church, centered around two men who enter the seminary together but go in very different directions as priests.
Two of the most popular and prolific authors in this genre are Harry Kemelman and Ralph McInerny.
Kemelman, a teacher and freelance writer, penned eleven mysteries featuring a fictional coastal village in Massachusetts and a know-it-all rabbi named David Small. Beginning with Edgar-winning "Friday the Rabbi Slept Late" in 1964, Rabbi Small employs Talmudic logic to solve crimes. A bit of a curmudgeon with no tolerance for fools, Small frequently butts heads with members of his congregation. Kemelman peppers his writing with humor, as Rabbi Small jousts with his temple's board and delves into the minutia of Jewish laws and customs. The series' immense popularity is attributable as much to the fascination with Small as a character as to the suspense associated with investigating crimes. Here's just a taste of Rabbi Small in a discussion about the differences between Christian and Jewish clerics from "Friday the Rabbi Slept Late:"
"Oh no, we stem from different traditions, all three of us. Monsignor O'Brien is a priest in the tradition of the priests of the Bible, the sons of Aaron. He has certain powers, magical powers, that he exercises in the celebration of the Mass, for example, where the bread and wine are magically changed to the body and blood of Christ. Dr. Skinner as a Protestant minister is in the tradition of the prophets. He has received a call to preach the word of God. I, a rabbi, am essentially a secular figure, having neither the mana of the priest nor the 'call' of the minister. If anything, I suppose we come closest to the judges of the Bible."
While Kemelman was an expert on orthodox Judaism, Ralph McInerny was a scholar of Roman Catholicism who taught philosophy and medieval studies at the University of Notre Dame. He also created Father Roger Dowling, a priest and canon lawyer, whose alcoholism upends his career. The Church sends him to dry out in a small parish in the Midwest town of Fox River, where he administers a conservative brand of Catholicism and unbending moral code with a sharp wit, inquisitive mind and knack for solving murders. He's clearly a mouthpiece for McInerny, who strongly opposed secular modifications to traditional Catholic views on issues like homosexuality and abortion.
Truth be told, Father Roger Dowling is really nothing like Father Frank Dowling, the amiable Chicago priest portrayed by Tom Bosley on the Father Dowling Mysteries television series that aired from 1989 to 1991. Father Frank is actually kind of a bumbler who's ably assisted by a young, streetwise nun, Sister Stephanie. I could never take Howard Cunningham seriously as a sleuth.
Having recently sampled several of these cleric-inspired mysteries, I recommend the following four entertaining reads as representative of the genre.
"Death Wears a Red Hat" by William X. Kienzle (1980)
In Kienzle's second of more than two dozen Father Koesler novels, the city of Detroit is shaken by a vigilante who's placing decapitated heads in unlikely places—in a red hat that hangs from the rafters of a cathedral and on the headless shoulders of church statues throughout the city. The most curious fact: the victims are bad guys, including a gangster, a pimp and a murderer, none of whom will be missed. Detroit's finest call on Father Koesler, a parish priest and former editor of the Michigan Catholic who's helped the cops in the past, to add his keen intellect and inside knowledge of the connection between saints and sinners, statues and mortals, to the investigation. Koesler is the most likable of several (too many) priests depicted in the story.
As a former priest and editor himself, Kienzle fills the pages with graphic details of the murders and plenty of social commentary. Father Koesler opines that the grisly murders are a "statement by the killer against all the sin" in the city. An injection of African voodoo and a subplot involving journalists from rival papers who compete for scoops about the murders during the day and sleep with each other at night add to the entertainment and suspense.
 "Eagle Catcher" by Margaret Coel (1996)
When Arapaho tribal chairman Harvey Castle is found stabbed to death in his tepee, an overconfident FBI agent quickly concludes that Harvey's nephew, Anthony, with whom he had a heated argument the night before, is the killer. But Father John O'Malley isn't convinced, so he teams with Arapaho lawyer Vicky Holden to investigate.
A native of Colorado, Margaret Coel has written twenty mysteries set in Wyoming's picturesque Wind River Reservation and featuring Father John O'Malley and Arapaho lawyer, Vicky Holden. Father O'Malley, a tall, athletic former baseball player and Red Sox fan from Boston, hoped to earn a teaching position in a Jesuit college out east, but his affinity for brown liquor ended that dream, when the Church exiled him to the St. Francis Mission in Wind River to dry out. Sound familiar?
O'Malley learns to love the Wind River landscape and the Arapaho. He's not your typical parish priest, coaching the mission baseball team and roaming the rough terrain dressed in cowboy boots, jeans and a flannel shirt while listening to Carmen on the radio of his beat-up Toyota. And despite his vows, he's also got a "thing" for Vicky.
In Eagle Catcher, Coel delves into the history of the Arapaho. A rich, white landowner and candidate for Governor knows the secret of how his family swindled the tribe decades earlier, something Harvey had recently discovered.  More independent and physical than most clerical detectives, O'Malley's instincts, compassion, and courage lead him and Vicky to the truth, risking their lives in the process.
"Sidney Chambers and the Shadow of Death" by James Runcie (2012)
It's 1953. Queen Elizabeth has just begun her long reign, and Canon Sidney Chambers of St. Andrews and St. Mary in Grantchester, England, is presiding at the funeral of a Cambridge lawyer who's taken his own life. At the beckoning of the dead man's attractive mistress, Sidney agrees to investigate the circumstances of the solicitor's death. Teaming up with cantankerous Inspector Geordie Keating, Chambers digs deep to uncover secrets and lies others have missed.
Like Father O'Malley, Sidney Chambers is a tall, handsome, and athletic. A war hero in the Scots Guard, he also has an affinity for warm beer, whiskey, and jazz, but appears able to control his drinking. Unlike O'Malley, Chambers is an Episcopal priest, not constrained by a vow of celibacy. There's a tension between the vicar's exciting life as an amateur sleuth and eligible bachelor and his mundane existence and routine tasks as a clergyman. And though he's constantly remonstrating himself for "neglecting his duties," he's always ready for a new adventure with Geordie.
James Runcie is a filmmaker and author whose late father was the Archbishop of Canterbury. Runcie's direct and lively writing style brings the Grantchester stories to life in seven volumes so far. I'm not surprised by the success of the Grantchester T.V. series on Masterpiece Mysteries. British actor James Norton is perfect in the role of Sidney Chambers.
"In the Bleak Midwinter" by Julia Spencer-Fleming (2002)
Reverend Clare Fergusson is the newly installed rector of St. Alban's Episcopal Church in Miller's Kill, New York a fictional town at the foot of the Adirondack's. In this first book in a series, she and local police chief Russ Van Alstyne begin a dynamic partnership as they investigate who left a newborn baby on the doorstep of St. Alban's in the middle of December and then who brutally murdered the infant's mother.
Clare Fergusson is the female version of Sidney Chambers. A former army helicopter pilot, she's ruggedly attractive, intelligent, impulsive, and courageous. The author is a former lawyer and life-long Episcopalian from New England. The writing is good, though at times too descriptive, which detracts from the pace and action. She creates a wonderful sense of place in snowy, cold, provincial Miller's Kill, where Reverend Fergusson, with her Southern drawl and sporty but impractical MG, is clearly an outsider. Perhaps the best part of this story is not the whodunnit aspect, which is good but predictable, but the growing attraction between the liberal, altruistic rector and Chief Van Alstyne, a pragmatic but warm-hearted lawman who's agnostic at best but married. The momentum of their relationship seems unstoppable.
It's not surprising that some of these clergy-detectives have attracted a cult-like following. Even so, based on my review, none of the clerics ever prayed for divine intervention to help solve a case. Thank God for that.
About the Author
R. T. Lund is the author of two mystery novels.  His most recent, A Climate for Death, is the winner of a 2021 Indies Book Award in the thriller category.  In his spare time, he's a poor man's lawyer and bad piano player.  Learn more at rtlundauthor.com.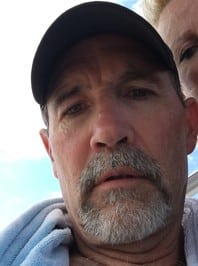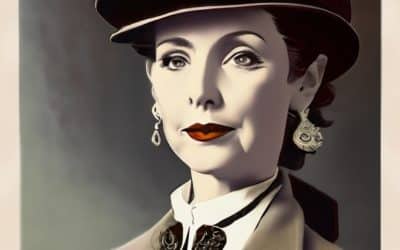 The Detectives Who Shaped Popular Culture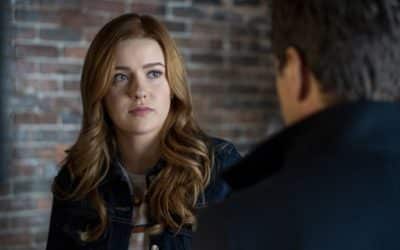 The top ten fictional detectives of all time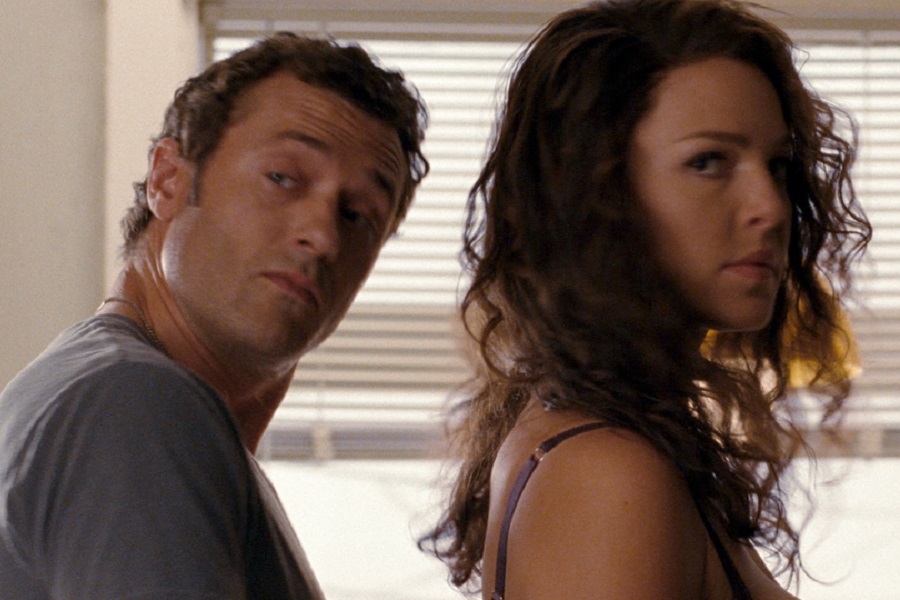 The Most Unexpected Crime-Solving Duos in Fiction