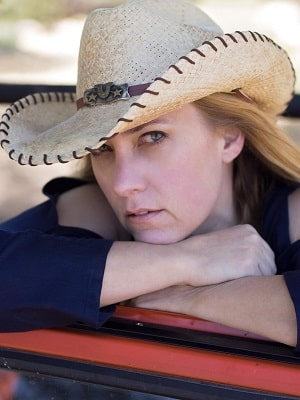 USA Today Bestselling author, Ann Charles, writes spicy mysteries full of comedy, adventure, suspense, romance, and paranormal mayhem. Ann has a B.A. in English with an emphasis on creative writing from the University of Washington and is a member of Sisters in Crime and Western Writers of America.
Q. Your Deadwood Mystery series has more than just mystery, with a lot of paranormal, plenty of humor, and some romance. Do you think mysteries lend themselves particularly well to mixing genres?
Ann: I've always been a fan of mixed genre books and movies. No matter the mix—adventure/humor, historical/romance, sci-fi/horror, mystery/supernatural—I enjoy the added genre layer(s) to the main plot. Knowing this, it makes sense that when I set out to write a mystery series over ten years ago, there would be more to it than just the mystery genre.
Originally, my plan for the Deadwood Mystery series was to have a smidgen of paranormal in the form of ghosts. Anyone who is familiar with the real-life town of Deadwood, South Dakota, knows that many of the houses and buildings are said to be haunted. However, as I developed the series, I realized that adding more supernatural elements would open up possibilities, allowing me to take the storyline much farther than I had initially foreseen or even dreamed. Like any story, the characters soon took over and I found myself being a spectator of their lives more than a director of the tales. It turned out that throwing humor, action, adventure, romance, horror, and supernatural elements into the mix opened this series to far more readers and gave me room to have a lot more fun.
So, do I think mysteries lend themselves well to mixing genres? Yes, if the author is open to exploring beyond typical mystery plotlines. However, just as one must work hard to produce a thrilling mystery, adding other genres to the story requires the same amount of diligence and perseverance.
Q. You've said elsewhere you spent a lot of time growing up in the Black Hills of South Dakota. How have the Black Hills impacted your writing?
Ann: It is funny how one place can stir up so many emotions, whether it be happiness or heartbreak, excitement or relaxation, curiosity or fear. I have spent a lot of time over the last several decades in the Black Hills and I have yet to grow tired or bored of the area. Every time I leave the hills, I look back and feel a twinge of sadness. However, I think that's a good feeling to have. It means I'm going to go back again for more—both in person and on the page. The desire to visit there again and again is what drove me to write the Deadwood Mystery series. I can't always be there in person, but I find it fulfilling to sink into my fiction world and live there vicariously. On the page, I can continue to learn about the history of the hills, enjoy the beautiful geography, and jump into the next adventure.
Q. I read that when you were a child you wanted to be an archaeologist. How do you bring that passion for the past into your books?
Ann: I really love learning about past civilizations. The small pieces of history we can glean from tomes and tablets left behind, as well as architecture and mythology, have always fascinated me. I have an insatiable hunger to learn about those who came before us. I love to incorporate bits of history into my books, whether it be a mystery about Pancho Villa and some missing silver bars in my Jackrabbit Junction Mystery series, or details about the mining-related history in the Black Hills in my Deadwood series (and the Deadwood Undertaker series that I co-write with my husband, Sam Lucky), or stories about the great civilizations of Mesoamerica in my Dig Site series. Whenever I can, I try to include historical details that will entertain as well as educate readers.
Q. Have you read anything good lately?
Ann: I'm all over the place lately. An author friend of mine gave me the book, Breath by James Nestor, for Christmas and I gobbled that up, working on using breathing methods to reduce anxiety and improve my performance while exercising and my overall health. On the fiction front, I've been bouncing around between some humor-filled Regency romances by Tessa Dare (I'm always amazed at the attention to detail that Regency authors have on the page) to a new exciting adventure story by Kristy McCaffrey called Ancient Winds (great archaeology-adventure fun). I'm debating on purchasing a book by mountaineer extraordinaire, Ed Viesturs, next because I have some sort of addiction to mountain climbing stories—and before you ask, no, climbing Mt. Everest (or any other mountain) is not on my bucket list. I just love living vicariously through stories.
Q. What are you working on now?
Ann: Currently, I'm working on the 12th book in my ongoing Deadwood Mystery series. My goal is to release it in ebook and print format in time for my annual Deadwood Fan Party at the end of June, so that during the event-filled weekend Violet Parker's fans and I can speculate about what trouble she will be landing in next. I also plan to release the sixth book in my humor-filled Jackrabbit Junction Mystery series this year and the fourth book in the old west/supernatural Deadwood Undertaker series that I co-write with Sam Lucky.
Devil Days in Deadwood
Violet Parker knows better than to play with devils. They always cheat, especially when lives are at stake. Deadwood's charming, troublemaking, and soul-sucking devils are no different, and they're biting at her heels.
But the clock is ticking and Violet has no choice—she must risk her life to save her treasured Aunt Zoe. With any luck, she might be able to trick the devils and beat the old terrors at their own game. If not, Deadwood could end up short one Executioner.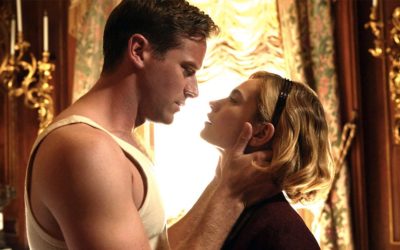 The characteristics and history of Gothic suspense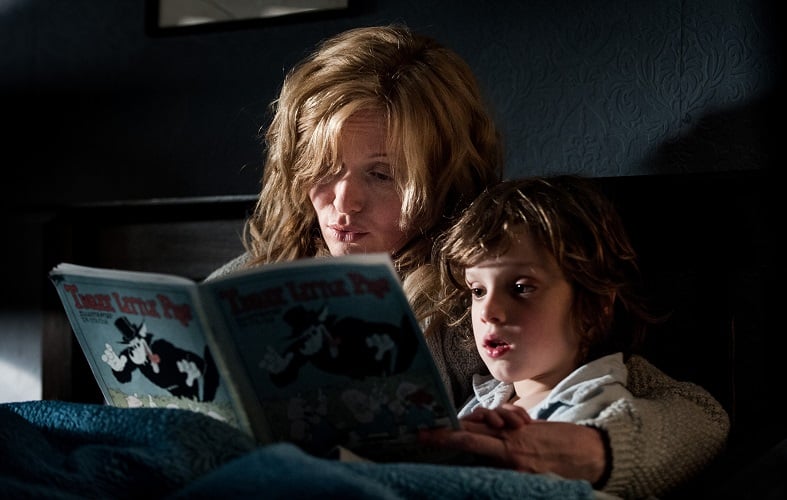 Classic Noir and Contemporary Horror During the Pandemic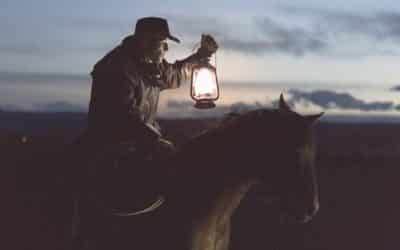 Five films that are both Westerns and thrillers.