Barbacoa, Bomba, and Betrayal
This is the third book in the 'Caribbean Kitchen' cozy mystery series, featuring Miriam Quiñones-Smith, a Cuban-American food anthropologist and amateur sleuth. Miriam and her husband Robert live in Miami, Florida and have a four-year-old son named Manny. The couple are also expecting, and Miriam has nicknamed the seafood-craving baby La Sirena (the mermaid).
Miriam hosts two Caribbean culinary shows, one on a morning television program called UnMundo, and one on YouTube. In the past, Miriam has helped the Miami police solve murders, though it sometimes endangered her life.
As the story opens, it's Christmas season and Miriam is going to visit her parents in the Dominican Republic, where they manage a small vacation resort. The resort, called Punta Palma, features villas, a pool, and a patio surrounded by fruit trees.
When Miriam arrives at Punta Palma she meets a guest named Jules Howard, who says he's in commercial real estate. Miriam asks a realtor about Jules, and is told Jules has a talent for finding properties and getting the owners to sell. Jules then turns the properties into profitable luxury developments.
As Miriam settles in at Punta Palma, her father goes off to fix a broken pipe. Miriam is told her dad repaired a pipe yesterday, only to have another one break today. Other things are also going wrong at the resort. The Wi-Fi keeps going out, the satellite dish is broken, a rat was found in the water tank, and a visitor left a scathing review online. Miriam begins to think someone is sabotaging Punta Palma, to force the owners to sell, and she suspects Jules is the villain.
Before Miriam can investigate the suspected vandalism, her boss at UnMundo calls to say Miriam is expected in San Juan for a Puerto Rican celebration called Three Kings Day. Miriam is scheduled to interview food vloggers, film a clip about cooking tostones, demonstrate local crafts, dance the bomba, and more. Miriam's friends Alma and Jorge are in San Juan as well, and Miriam gets to meet Alma's new mega-rich boyfriend and Jorge's current beau.
While Miriam is in San Juan, a man is shot near her hotel, and an elderly building owner falls down his stairs and dies. Miriam also finds a piece of paper in her hotel room that reads 'You'll sell or you'll be sorry.' Miriam hears that americanos come to Puerto Rico to buy up property and build expensive developments, and she suspects the natives are being coerced.
At UnMundo festivities, Miriam is surprised to see real estate developer Jules Howard, who she last saw in the Dominican Republic. Jules is hobnobbing with an American mogul, and Miriam suspects the men are colluding to buy up Puerto Rican properties, and maybe to commit murder.
In between filming appearances for UnMundo, sightseeing in Old San Juan, and socializing with her friends, Miriam tries to investigate the real estate hijinks and suspicious deaths. This puts both Miriam and her friends in danger.
The story refers to many Caribbean foods that came with the African diaspora, such as pollo en salsa criolla (chicken in Creole sauce). Miriam also samples dishes like ensalada de pulpo (octopus salad) for her seafood-craving baby.
In addition to a compelling plot, the novel contains colorful descriptions of Puerto Rico, and references to interesting Caribbean traditions, such as protecting a pregnant woman and her baby by throwing a watermelon into the ocean, and dousing the expectant mother with a stinky rinse made of plants. The book also features Spanish phrases, which adds to the Caribbean ambiance of the story.
Readers who enjoy multicultural culinary mysteries will like this book, which includes recipes at the end.
Thanks to Netgalley, Raquel V. Reyes, and Crooked Lane Books for a copy of the manuscript.
Barbacoa, Bomba, and Betrayal is available at: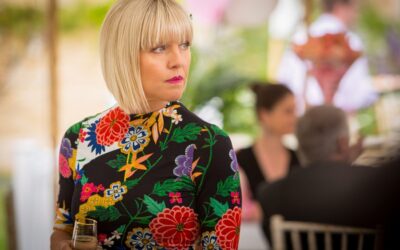 Where Shadows Meet Sunshine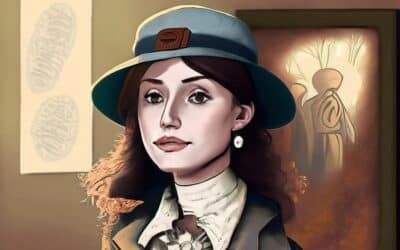 A Comfy Dive into Whodunits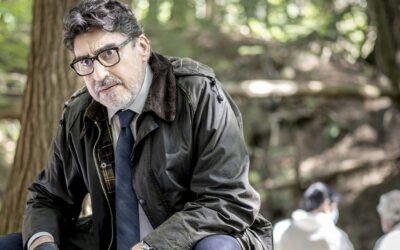 A Cozy Encounter with the Most Relatable Stars of Whodunit Lore