Ten beach thrillers that deserve a spot in your tote bag this summer
Does your favorite tee shirt read "Comfy Clothes and Murder Shows"? Does your wine tumbler say "Suspish."? These 10 wink-wink beach read thrillers will keep you meme-ing and superfan-ing all summer long!
In 1996, movie-goer-s collectively gasped when the movie Scream killed off Drew Barrymore in the shocking first scene. Scream proceeded to turn an entire genre on its head with a wink and a bad-boy smirk. The era of meta-horror was ushering in on the lips of characters that tried to evade a Grim-Reaper wearing slasher by reciting "horror movie rules" to each other. It was like nothing we'd ever seen, and we loved it.  
Over the next decades, media would become more and more meta—movies, television, books, and eventually social media would be "in conversation" with one another. Streaming entertainment services started snapping up valuable intellectual property in the form of televised miniseries based on books. The web of references between movies, television, social media, and books weaves ever-tighter as we pick up thrillers like The Sundown Motel, which features a true-crime podcast superfan as a character and has the hottest period setting going: the 80's.
The 2013 IndieWire article 10 Meta Movies That Break The Fourth Wall And Blur Reality & Fiction describes meta-films thusly:
"Meta can be a simple cameo (e.g. Richard Burton in "What's New, Pussycat? ," Jeanne Moreau in "A Woman Is A Woman," Bill Murray in "Zombieland"), an arch one-liner or even a quick glance to the camera.
"Meta can be autobiographical, satirical, it can be in service of a postmodernist, deconstructionist agenda or unmoored from any agenda at all. It can be intentional, as it is in the films on this list, or accidental (like when a movie featuring Star A playing a handbag snatcher plays the week after Star A is caught snatching handbags). Done well, it can add density to a serious subject, or levity to comedy…" (The Playlist Staff, 2013)
Jim's deadpan looks to the "camera" in the workplace sitcom The Office are a great example of use of meta in media to add layers, context, and depth to a genre. The set up of "a documentary" allowed the writers of this otherwise very simple sitcom to deconstruct a genre and create internal commentary in the form of an unseen watcher—an audience that watches with us as we laugh and groan at the antics of the bumbling hopefuls at work.
Movies and television like Ready Player One and Stranger Things and their many imitators did more than a wink and a nod to fan service and the seemingly endless appetite for meticulously staged nostalgia set pieces—they helped create a new category of highly enjoyable Beach Reads: The Self-Aware Beach Read Thriller.
A Self-Aware Beach Read Thriller is a novel that plays with the genre, that breaks the fourth wall, that isn't just "in conversation with" other media, it's about other media. It's a thriller about the idea of thrillers. It's a thriller that, when you read the blurb, you think "what a cool idea!"
What Self-Aware Beach Read Thrillers should be sharing space with your sunscreen and flipflops in your beach bag this summer? I've got 10 suggestions for you, based on subgenre:  
The Nostalgia Diorama Thriller
These thrillers know their audience: 80's and 90's kids who love poring over highly detailed recreations of a moment in time studded with just the right details (acid washed jeans! No cell phones! Dodge Darts a-go-go!)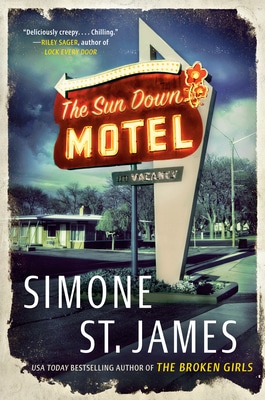 The Sundown Motel Simone St. James
Upstate New York, 1982. Viv Delaney wants to move to New York City, and to help pay for it she takes a job as the night clerk at the Sun Down Motel in Fell, New York. But something isn't right at the motel, something haunting and scary.
Upstate New York, 2017. Carly Kirk has never been able to let go of the story of her aunt Viv, who mysteriously disappeared from the Sun Down before she was born. She decides to move to Fell and visit the motel, where she quickly learns that nothing has changed since 1982. And she soon finds herself ensnared in the same mysteries that claimed her aunt.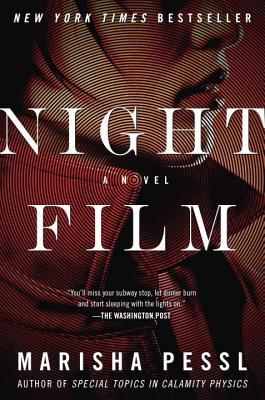 Night Film by Marisha Pessl
On a damp October night, beautiful young Ashley Cordova is found dead in an abandoned warehouse in lower Manhattan. Though her death is ruled a suicide, veteran investigative journalist Scott McGrath suspects otherwise. As he probes the strange circumstances surrounding Ashley's life and death, McGrath comes face-to-face with the legacy of her father: the legendary, reclusive cult-horror-film director Stanislas Cordova—a man who hasn't been seen in public for more than thirty years.
The Hat Tip Thriller
These books range from homages on the historical fiction side to retellings of classic novels in a modern setting. Characters often have stated obsessions with real works, and the "real world" of the media including famous authors and beloved Great Books favorites can play a role in the plot and structure.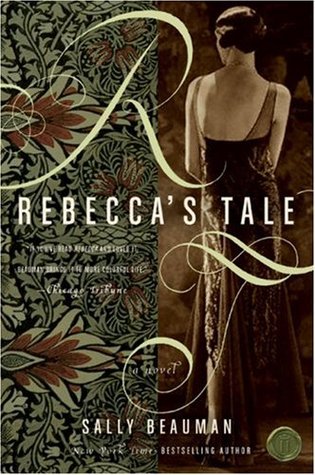 Rebecca's Tale by Sally Beauman
April 1951. It has been twenty years since the death of Rebecca, the hauntingly beautiful first wife of Maxim de Winter, and twenty years since Manderley, the de Winter family's estate, was destroyed by fire. But Rebecca's tale is just beginning.
Colonel Julyan, an old family friend, receives an anonymous package concerning Rebecca. An inquisitive young scholar named Terence Gray appears and stirs up the quiet seaside hamlet with questions about the past and the close ties he soon forges with the Colonel and his eligible daughter, Ellie. Amid bitter gossip and murky intrigue, the trio begins a search for the real Rebecca and the truth behind her mysterious death.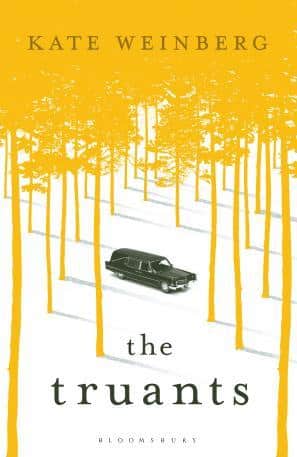 The Truants by Kate Weinberg
People disappear when they most want to be seen.
Jess Walker has come to a concrete campus under the flat gray skies of East Anglia for one reason: to be taught by the mesmerizing and rebellious Dr. Lorna Clay, whose seminars soon transform Jess's thinking on life, love, and Agatha Christie. Swept up in Lorna's thrall, Jess falls in with a tightly knit group of rule-breakers–Alec, a courageous South African journalist with a nihilistic streak; Georgie, a seductive, pill-popping aristocrat; and Nick, a handsome geologist with layers of his own.
But the dynamic between the friends begins to darken, until a tragedy shatters their friendships and love affairs, and reveals a terrible secret. Soon Jess must face the question she fears most: what is the true cost of an extraordinary life?
The Very Online Thriller
These thrillers plunge the reader into the detailed world of influencing, blogging, vlogging, and just being Very Online in general. Characters and settings revolve around the internet and key twists and reveals often happen with a notification or a post.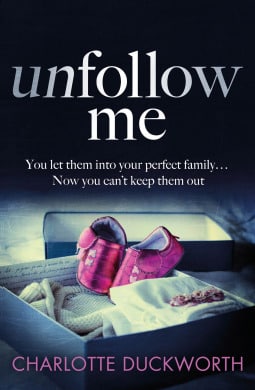 Unfollow Me by Charlotte Duckworth
You can't stop watching her.
Violet Young is a hugely popular journalist-turned-mummy-influencer, with three children, a successful husband and a million subscribers on YouTube who tune in daily to watch her everyday life unfold.
Until the day she's no longer there.
But one day she disappears from the online world – her entire social media presence deleted overnight, with no explanation. Has she simply decided that baring her life to all online is no longer a good idea, or has something more sinister happened to Violet?
But do you really know who Violet is?
Her fans are obsessed with finding out the truth, but their search quickly reveals a web of lies, betrayal, and shocking consequences…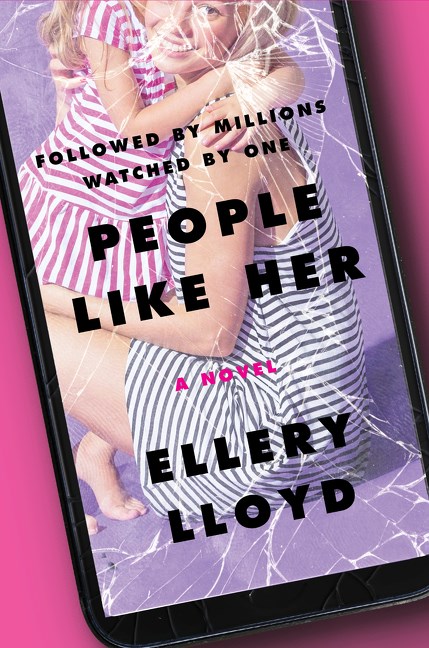 People Like Her by Ellery Lloyd
Followed by Millions, Watched by One
To her adoring fans, Emmy Jackson, aka @the_mamabare, is the honest "Instamum" who always tells it like it is.
To her skeptical husband, a washed-up novelist who knows just how creative Emmy can be with the truth, she is a breadwinning powerhouse chillingly brilliant at monetizing the intimate details of their family life.
To one of Emmy's dangerously obsessive followers, she's the woman that has everything—but deserves none of it.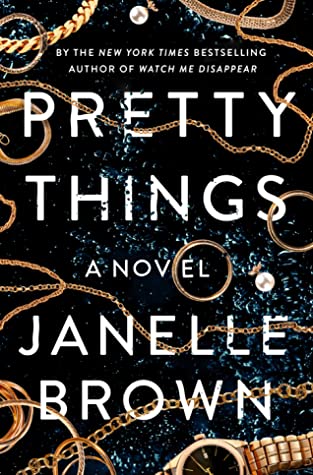 Pretty Things by Janelle Brown
Nina once bought into the idea that her fancy liberal arts degree would lead to a fulfilling career. When that dream crashed, she turned to stealing from rich kids in L.A. alongside her wily Irish boyfriend, Lachlan.
Vanessa is a privileged young heiress who wanted to make her mark in the world. Instead she becomes an Instagram influencer—traveling the globe, receiving free clothes and products, and posing for pictures in exotic locales. But behind the covetable façade is a life marked by tragedy. After a broken engagement, Vanessa retreats to her family's sprawling mountain estate, Stonehaven: a mansion of dark secrets not just from Vanessa's past, but from that of a lost and troubled girl named Nina.
Nina's, Vanessa's, and Lachlan's paths collide here, on the cold shores of Lake Tahoe, where their intertwined lives give way to a winter of aspiration and desire, duplicity, and revenge.
The F5 Genre Thriller
This book hits the "refresh" (F5) button on genre. These thrillers are often set in the world of true crime—the main character is the victim or survivor of a crime, or even the subject of a fan club or documentary. An oldie but goodie in this category is Misery, by Stephen King. The main character is an author stalked and held captive by his "biggest fan". These books often comment on the world of media itself—sometimes set in magazines, publishing houses, or narrated by authors or artists.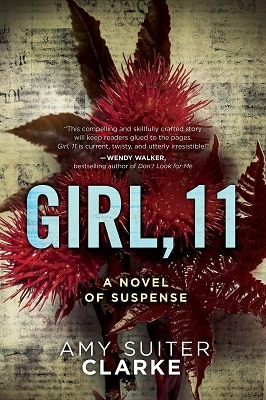 Girl, 11 by Amy Suiter Clarke
"Elle Castillo once trained as a social worker, supporting young victims of violent crime. Now she hosts a popular true crime podcast that focuses on cold cases of missing and abducted children.
 After four seasons of successfully solving these cases in Minnesota's Twin Cities, Elle decides to tackle her white whale: The Countdown Killer. Twenty years ago, TCK was terrorizing the community, kidnapping and ritualistically murdering three girls over seven days, each a year younger than the last. Then, after he took his eleven-year-old victim, the pattern—and the murders—abruptly stopped. No one has ever known why…"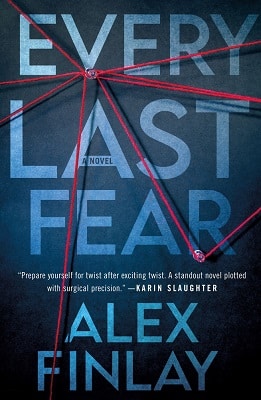 Every Last Fear by Alex Finlay
In one of the year's most anticipated debut psychological thrillers, a family made infamous by a true crime documentary is found dead, leaving their surviving son to uncover the truth about their final days.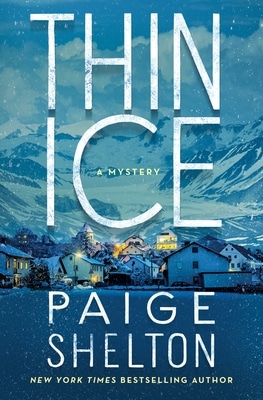 Thin Ice by Paige Shelton
The stunning wilds of Alaska are not for the faint of heart—but when Beth Rivers finds herself with a need to disappear, she's already faced far worse. So how hard could it be?
Beth Rivers, known to the world as Elizabeth Fairchild, has spent years as a bestselling novelist. Her twisty, page-turning thrillers have garnered a legion of fans, but unfortunately, her story-telling landed her in an unbelievable tale of her own—a situation even more terrifying than she could have dreamed. Crazed Elizabeth Fairchild super-fan Levi Brooks stalked and kidnapped Elizabeth, holding her captive inside a van for three days. She escaped by throwing herself from the speeding van, suffering a severe head injury and memory loss.
Scarred and still healing from her injuries, she secretly escapes to the beautiful—and very remote—Benedict, Alaska….
If you like your beach reads with an irreverent and knowing edge, these 10 thrillers are for you!
About the Author
Naomi Kelsey is the author of two beach read thrillers, Again, and The Downline, both available on Amazon Kindle. An aspiring author since she was 10, her first book was published in 2020. She's a four-time (and counting) NaNoWriMo winner and she likes to say that she enjoys writing the books she wishes she could find in libraries and bookstores. She lives in Denver, Colorado with her husband.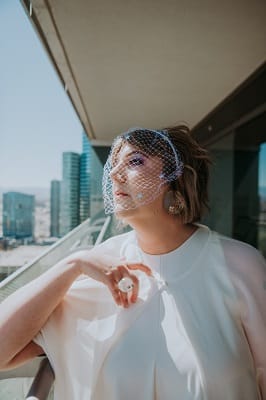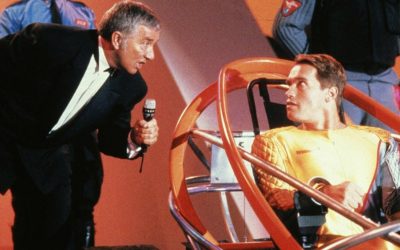 Why we love horrifying games in our fiction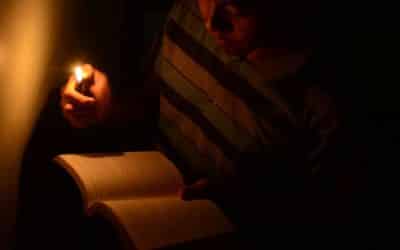 10 Book Club Questions for a Thriller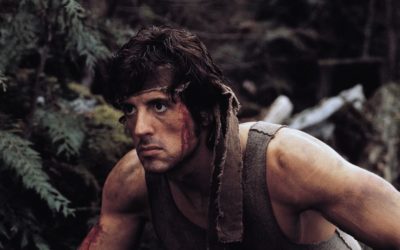 A Psychological Perspective on Why We Love Thrillers