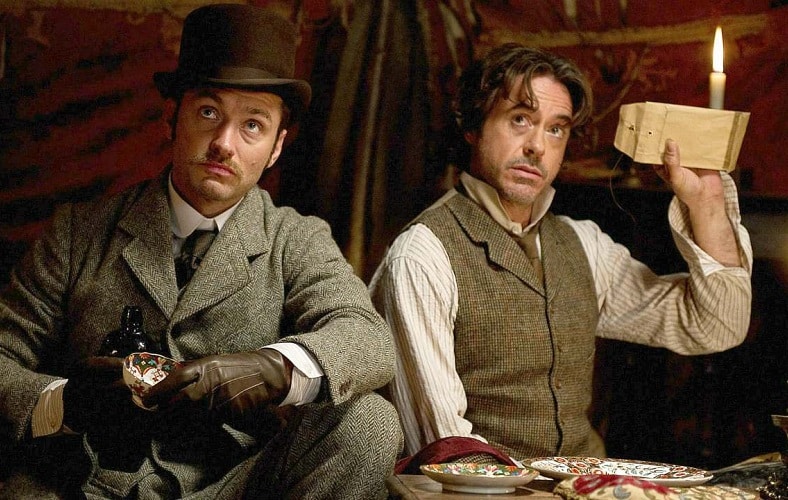 Best Blockbuster Detective Movies
Hollywood detective movies with a strong dose of action and adventure
With so many detective movies, it's hard to choose the best. To help viewers keep from wasting time on sleepers, the following top ten list encompasses the very best Hollywood has to offer in the genre of sleuth movies, spanning the past few decades.
These movies entail big names, big budgets, and high entertainment—though we've been very liberal in our determination of what makes a "detective movie," including amateur sleuths, and any story with a strong investigative plot. As a bonus, many them are based off classic novels!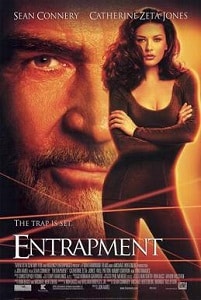 #10 — Entrapment
Sean Connery! The man is an icon in the industry, and in Entrapment he showed his ageless ability. Cast against Catherine Zeta-Jones, he plays a master thief Jones is trying to jail. Connery was able to make the relationship with the young Jones believable, while carrying the movie firmly on his shoulders. Despite the romance, each played their respective part of thief and investigator, working hard to enjoy each other while still pursuing their professions. As in most good shows, love conquers all in the end even if doesn't result in the exact ending each would want.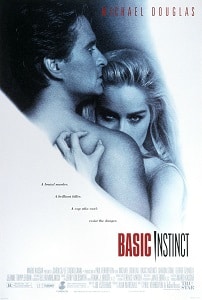 #9 — Basic Instinct
Michael Douglas takes the thriller suspense role deep past the territory of family viewing pleasure. In the 1990s, Sharon Stone was seduction incarnate, and put all her talents to full use in this twisted tale. Restricted to adult viewing was not enough, at the time most video rental stores where putting extra disclaimers on the video and checking IDs before allowing the movie to leave the store. The villainess toyed with her prey as she used men for inspiration in her novels. As to whether the detective catches her in the end, that's up to the viewer to find out.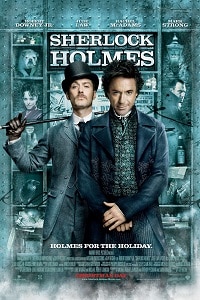 #8 — Sherlock Holmes
A knockout cast, featuring Jude Law and Rachel McAdams—amazing actors in their own right—with the unflappable Robert Downy Jr as Holmes. The classic books are perfectly symbolized in this movie, which further spotlights a line made famous by Spock: "Once you have eliminated the impossible, whatever remains, however improbable, must be the truth." Sherlock Holmes baffles the audience with crazy but simple logic that makes perfect sense once explained. Sir Arthur Conan Doyle was truly a talented writer, given a story first written in the 1880s has transcended time. Holmes, with the sharp IQ has no trouble seeing through evil plots in any century.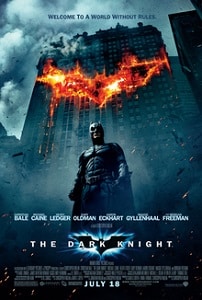 #7 — The Dark Knight

In this Batman epic, our superhero gets as close as ever to losing a battle. Heath Ledger, playing the greatest villain of all time, takes the movie to another level. As the Joker, he continues to creep fans out even a decade later, with a performance apparently inspired by Tom Waits. The Joker takes Batman beyond one dimensional as the hero is beaten to his core attempting to foil the corruption caused by Ledger's Joker in Gotham. The Joker, with no background and nothing to stand for except chaos, is the real detective here, investigating the face behind the mask and uncovering the truth hidden by Bruce Wayne.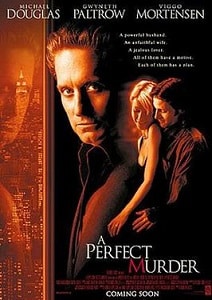 #6 — A Perfect Murder
Built off an English novel and Hitchcock's Dial M for Murder this is a detective movie with all the requisite suspense. Even with Hollywood polish, the story places Gwyneth Paltrow as a perfect victim despite her involvement in an extramarital affair that seems to trigger her husband's wrath. Suspense, drama, and clues best describes the flow the story. And it all wraps up with an exciting finish.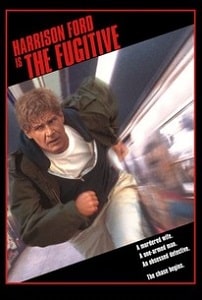 #5 — The Fugitive
Which came first, the story or the movie? No matter where you come down on this "chicken or egg" question, Harrison Ford brings Dr. Kimble to life as he investigates his way through being wrongly accused of his wife's murder. Luck is definitely on the Dr's side as he sleuths shady pharmaceutical companies while trying to track down his wife's killer, all the while avoiding Tommy Lee Jones and his Federal Marshals in their attempts recapture him following his escape from federal custody.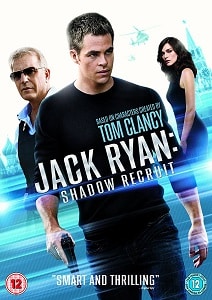 #4 — Jack Ryan: Shadow Recruit
Tom Clancy's books speak for themselves. Here, Chris Pine and Kevin Costner finally give the storyline a movie that comes close to being as good as the book, despite not actually having this story based on a particular novel. Chris's character has an affinity for investigative work, and like a bloodhound, pours over spreadsheets and algorithms. Eventually his sleuthing pays off, and he tracks down the enemy to a foreign country. At this point, the action goes from academic to physical, calling into play the hero's former military training, as well as getting his unsuspecting girlfriend involved in the dangerous mix.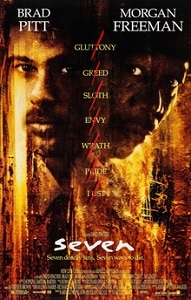 #3 — Seven
Morgan Freeman, more often than not, outshines the star of any movie he's acting next to. Seven is no exception. This subtle detective flick has the most twisted, sick plot ever concocted by mainstream Hollywood despite a non-Hollywood ending. Here, a young cop (who's in well over his head) takes on real detective work here, as he's trying to uncover the serial killer responsible for a series of depraved murders. Of course, Brad Pitt's character makes the classic rookie mistake of allowing the psycho to get inside his head, making the case personal as the killer pulls the detective into his roleplaying of the seven deadly sins. The way it plays out will shock and delight the viewer.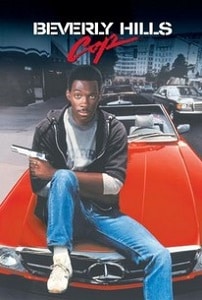 #2 — Beverly Hills Cop
Part of a new style comedy from the early 1980s that used humor in cop films to offset the violence, Beverly Hills Cop has an action movie storyline with a detective subplot. The success of the film provided an offshoot for other franchises, including Lethal Weapon, Bad Boys, and Rush Hour. Beverly Hills Cop, rogue cop, Eddie Murphy, chases down a drug cartel to avenge his murdered friend, while still having time to banter with a flamboyant art dealer in a snobby Rodeo Drive art gallery.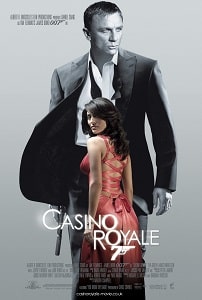 #1 — Casino Royale
This recast of the Bond franchise fires on all cylinders. Opening with one of the best action scenes ever, followed by Bond being forced to work the trenches to finalize his mission, Casino Royale has everything. The movie follows Ian Flemming's Classic read closer than any other of his novels produced into film, with only Moonraker coming close. Here, Bond no longer has the ease of cases falling into his lap, and is forced to investigate and chase down clues in actions scenes that will have fans on the edge of their seat.
About Tyler Helm

As an avid life long reader of mystery, action, crime drama and thriller novels following my retirement from farming I took up the challenge of writing a novel.  Fully enjoying the experience I have continued writing as a hobby.  My challenge now is to continually improve, writing what I like is enjoyable so the challenge remains.