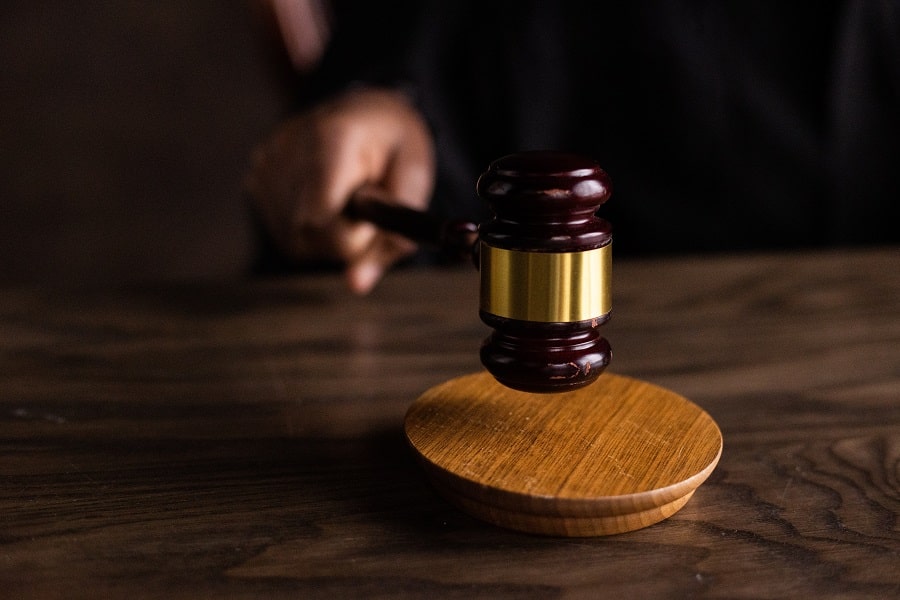 Best Legal Thriller Adaptations
10 Best Adaptations of Legal Books To Film of All Time
There is something inherently appealing about a story involving lawyers. They have all the elements to keep us on the edge of our seat. The stakes, of course, are high. The situation is often one of life or death.
Will the innocent be found guilty? Will a killer escape justice? Will our heroes stay true to their beliefs? None of these questions are theoretical. The clock is ticking, and there is a limited amount of time before a judge or jury must render their decision. We can be pretty sure how it's going to end, but it's never guaranteed. Sometimes the bad guys win, even when they shouldn't.
Stories about the law and justice are also a rich opportunity to be more than just entertainment, often holding a mirror up to reveal our own assumptions and biases. This is possible because the courtroom is one of the last remaining places where people of different backgrounds, races, socioeconomic statuses, and education levels may interact in a meaningful way. We now live in a segmented and sorted world, whether by choice or algorithm.
Taking a step back and looking at the following list of the best adaptations of legal books to film, this clash of perspectives and backgrounds is the thread that connects each one of the stories to the other. Even though the tone, subject matter, and plots may be very different, this tension is leveraged by each of these authors.
Even "The Firm," which nobody would likely consider a deep meditation on poverty and class, exhibits this element. John Grisham sets up the story by describing in great detail the main character's broken family and working-class roots to establish his motivations when accepting the job offer at a small tax firm in Memphis over offers from big law firms in New York. The wealth and power dynamic also heightens the stakes, and makes the tenacity and grit shown at the end of the story more plausible.     
So, without further ado, here is the list of the best adaptations of legal books to film of all time.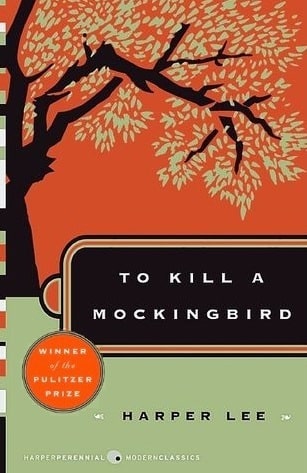 To Kill A Mockingbird
There's a good chance that Harper Lee's "To Kill A Mockingbird" was the first book that popped into your mind when reading the title of this article and for good reason.  Published in 1960 and an immediate success, the book is a powerful story about a community grappling with an alleged rape and racial prejudice in the South, as seen through the eyes of a young girl.  It won the Pulitzer Prize and is one of the best-selling books of all time. Two years after publication, the film adaptation was released to similar praise. The film, directed by Robert Mulligan, was nominated for eight Academy Awards, including best picture. Gregory Peck won both the Academy Award and Golden Globe for his iconic portrayal of Atticus Finch.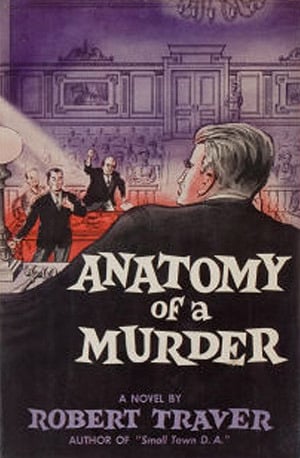 Anatomy of a Murder
Two years before there was To Kill a Mockingbird, there was Anatomy of a Murder. The book was written by Michigan Supreme Court Justice John D. Voelker under the pen name Robert Traver. The story is about a clever small-town lawyer who defends a man that everybody believes is guilty of murder. The film adaptation has been recognized and preserved by the Library of Congress as being culturally significant and tops multiple "best film" lists. It stars Jimmy Stewart and was directed by the legendary Otto Preminger with a musical score by Duke Ellington. With the success of Anatomy of a Murder, as both book and film, one wonders whether there would have been To Kill A Mockingbird.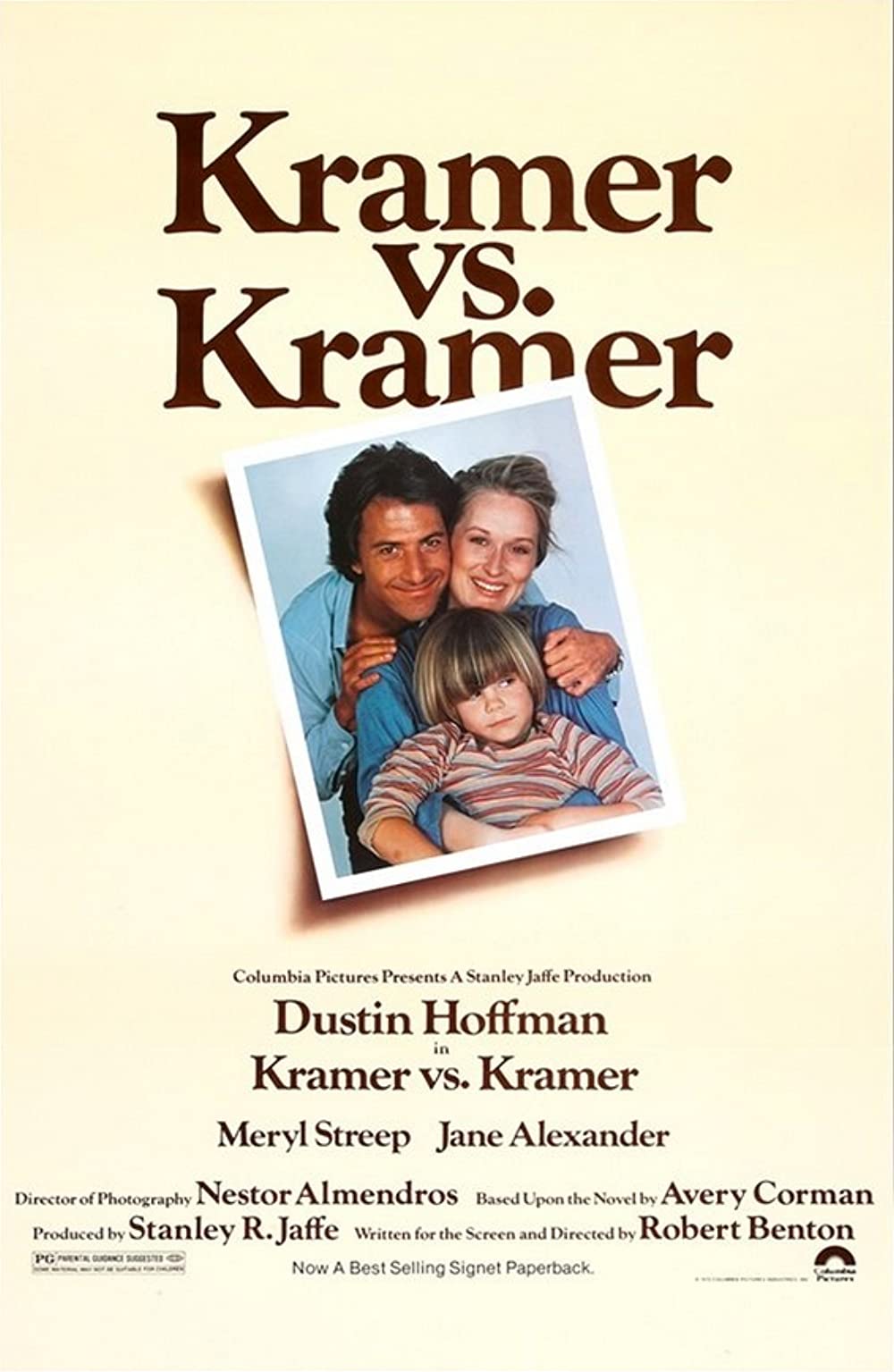 Kramer vs. Kramer
Most people know Kramer vs. Kramer as the 1979 blockbuster film starring Dustin Hoffman and Meryl Streep. It swept the Academy Awards, winning Best Picture, Best Director, Best Actor, and Best Supporting Actress. It is also listed in the Top 10 Courtroom Dramas by the American Film Institute. This movie, however, was actually adapted from a bestselling book by the same name written by Avery Corman and published in 1977. The book, like the movie, tells the story about a woman who left her son and husband, and then returns two years later and wants custody of the child. A bruising courtroom battle ensues with each attacking the other parent's character and fitness. Both the book and film initiated long-overdue and still ongoing conversations about gender roles and childrearing.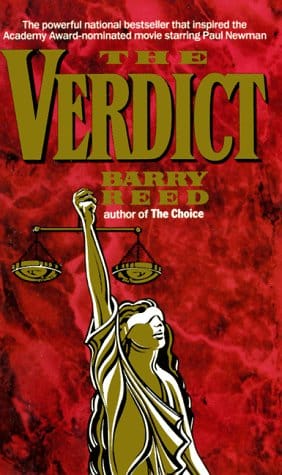 The Verdict
Barry Reed is not a household name, but he deserves to be more well-known. The prominent lawyer and author arguably paved the way for the modern legal thrillers later published by Scott Turow and John Grisham. Reed's book, The Verdict, was released in 1980. Although it may be considered plodding by today's standards, it was one of the first to explore the questions of justice and fairness in civil litigation. Until its release, most legal thrillers or mysteries focused on criminal cases. Reed, a prominent trial lawyer, sheds a light on the darker side of personal injury lawsuits and competing interests.
The Verdict is about an alcoholic lawyer who takes a medical malpractice case to trial, rather than agreeing on a quick settlement. He hopes to win a large verdict that will get him out of debt and save his career.  The movie adaptation, starring Paul Newman as the down-and-out lawyer, took all of the best elements of the book and turned it into a great movie. The film adaptation, directed by Sidney Lumet and written David Mamet, was nominated for five Academy Awards, including Best Picture, Best Director, and Best Actor.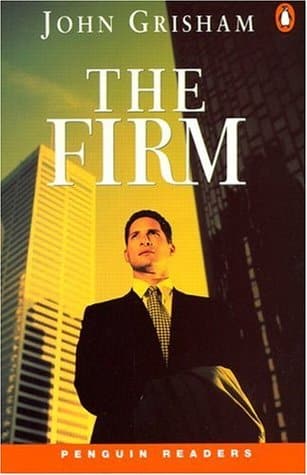 The Firm
Although there were many legal thrillers/suspense novels before this one, "The Firm" defines the genre. I've read the book multiple times, and it's hard to identify one specific thing that makes it stand-out. Yet, it does. The story of a young lawyer being sucked into a crooked law firm, and then flying to the Cayman Islands to free himself from its entanglements is simultaneously relatable and exotic. John Grisham's book, released in 1991, had already sold over a million copies before the movie was released a few years later, but it was the movie, I think, that solidifies the "The Firm" as the quintessential legal thriller. When you take Tom Cruise, Gene Hackman, Hal Holbrooke, and Jeanne Tripplehorn and put them in a movie directed by Sydney Pollack, you know it's going to be a great and unforgettable movie adaptation.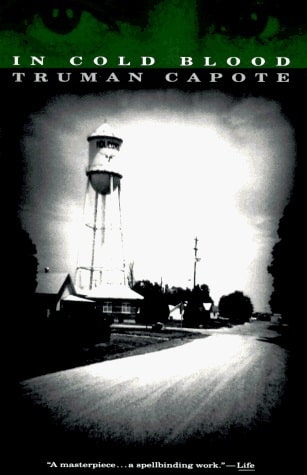 In Cold Blood
Written by Truman Capote with the help of his childhood friend Harper Lee, In Cold Blood was an immediate bestseller. Published in 1966, it is considered one of the first "true crime" books ever written, establishing that genre. There is debate about the book's accuracy, but it's still a darn good story about a quadruple murder in rural Kansas as well as the trial and eventual execution of the murderers. The movie, released in 1967, directed by Richard Brooks and starring Robert Blake was both a commercial and critical success, nominated for multiple Academy Awards.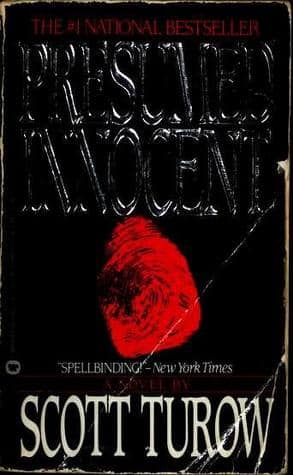 Presumed Innocent
Published in 1987, Presumed Innocent was Scott Turow's first novel and, after recently reading it, again, the book still holds up thirty-five years after its release. The story is about the murder of a beautiful Assistant District Attorney in a fictional Midwestern city. Her co-worker, Rusty Sabich, is initially assigned to lead the investigation, but he soon turns into the prime suspect. The book was an immediate best-seller, and, three years after publication, the film was a box office success as well. The movie, starring Harrison Ford as Rusty Sabich, remained true to the book. It captured all the underlying intrigue surrounding ambitious prosecutors, local politics, and corruption that made the original book so special.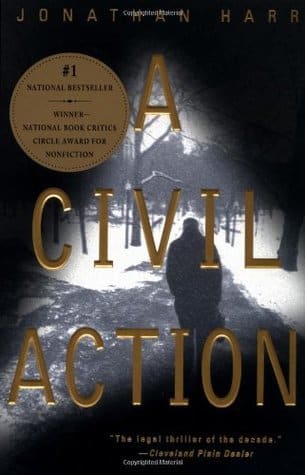 A Civil Action
Before Erin Brockovich, which was not a book to film adaptation, there was "A Civil Action." This is a non-fiction book written by Jonathan Harr about a real-life plaintiff's attorney, Jan Schlichtmann, and his lawsuit against a large corporation who contaminated a town's drinking water. Schlichtmann alleges that the contamination caused a high prevalence of leukemia, and it details his quest to hold the corporation responsible. It was an effort that eventually bankrupts him. The book was a Number One New York Times Bestseller, and received significant critical praise. The film adaptation starring John Travolta as Schlictmann was not as popular as the later-released Erin Brockovich movie, probably because there was no happy ending. It was, however, a phenomenal adaptation of the book and featured a cast of amazing actors. Robert Duvall's performance as the savvy defense attorney was a masterclass in what can be expressed through silence and subtle facial expressions.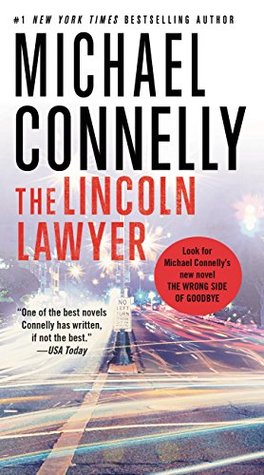 The Lincoln Lawyer
This may be my most controversial pick, but just because the book and film adaptation are underrated doesn't mean that I'm wrong. "The Lincoln Lawyer" is written by Michael Connelly, a former reporter and prolific novelist, best known for the Harry Bosch series. The Lincoln Lawyer features Mickey Haller, a criminal defense attorney who works cases from the back of his Lincoln Town Car and isn't afraid to bend the rules to win a case. Through some hustle and manipulation, he lands a rich client. He's able to pay Haller a lot of money to defend him against allegations that he attacked a woman that he brought home from a bar. The film adaptation does not deviate from the book, but its Matthew McConaughey's charisma that elevates a film that could've just easily been good to something great, all right, all right, all right.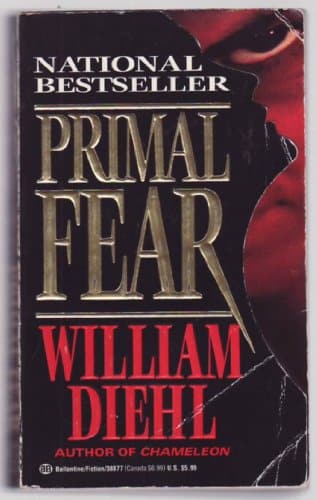 Primal Fear
Although the accusations about the Catholic Church are no longer as edgy and revelatory as they were when the book was originally released in 1993, Primal Fear is still a crackling legal thriller. Written by William Diehl to many accolades, the story involves the murder of an influential and popular Catholic archbishop and the defense of the altar boy accused of killing him. The film adaptation retains many of the book's twists and turns, but it is the performance by Edward Norton that launches this book to film adaptation onto this list. Norton portrays the altar boy and he is mesmerizing.
Disqualified On A Technicality
There are three courtroom films that are amazing, but are not on this list because they were never a book. A Few Good Men, Twelve Angry Men, and Inherit the Wind were all phenomenal adaptations of plays, not novels. Thus, Jack "You Can't Handle The Truth" Nicholson gets the shaft, although I doubt he is upset by this slight.
About the Author
J.D. Trafford is the winner of the National Legal Fiction Writing Competition for Lawyers, has been profiled in Mystery Scene Magazine (a "writer of merit"), and written multiple bestselling legal thrillers. This includes Little Boy Lost, which has sold over 100,000 copies worldwide and spent over three weeks as the #1 overall bestseller on Amazon. Trafford's latest legal thriller, Merchants Bridge, will be released in October 2022. It is the first book in the new Dark River Series.
For more information visit: www.jdtrafford.com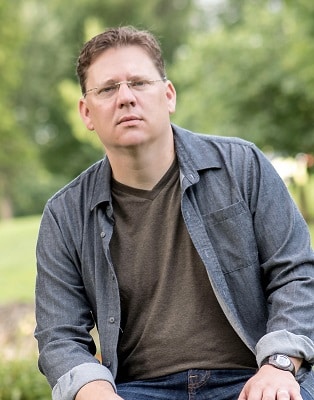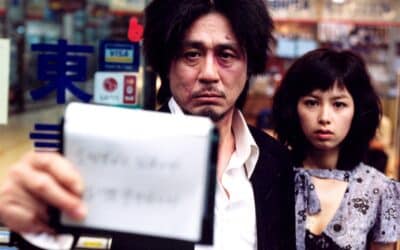 A Twisted Tango of Tension and Triumph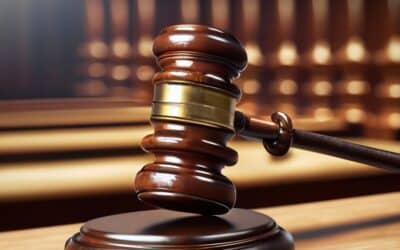 The Inescapable Judges of Legal Thrillers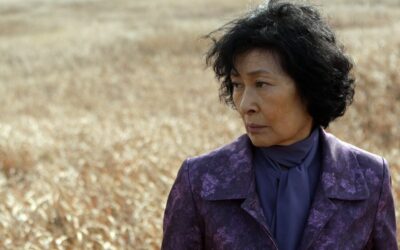 The most underrated suspense movies of all time