reviewed by Sandra Hoover
As an avid reader, it's always exciting for me to discover books that stimulate and challenge me while also enlightening me on social issues. Extra points to an author who tackles a subject rooted in history and yet one that's still prevalent in today's world, rendering it in such a manner as to be highly entertaining at the same time as educational.
Without Lillie's skill and mesmerizing prose, Blood Sisters might have been one long sermon on the injustices suffered by Native Americans. However, with brilliant plotting, intriguing characterizations and a lot of heart, Lillie skillfully entices readers with a fantastic, heart stopping mystery while also highlighting the gross indignities and mistreatment suffered by a group of Indigenous people. Carve out enough time to read this one straight through as there's no way to put it down once you begin.
Vanessa Lillie's Blood Sisters is an intense, eye opening, highly emotional suspense thriller delivered via the voice of Syd Walker, an archeologist for the Bureau of Indian Affairs in Rhode Island. Her mission is to preserve Cherokee history, culture and land rights while identifying skeletal remains of victims of violence and returning them home to their people. Syd is disturbed when she receives a request to return to the town of Pincher, Oklahoma – a place she fled fifteen years prior following an attack that left her best friend dead and her sister Emma Lou damaged in a way that left her permanently scarred and floundering in a world of drugs and bad decisions. Syd's haunted by her troubled past, but the discovery of a skull with Syd's old I.D. card lodged in its mouth makes it impossible for her to refuse the case. Leaving behind her wife who's just announced her pregnancy, Syd heads back to her small hometown with the ghost of her best friend Luna riding shotgun in her mind, stirring up old disturbing memories. A number of Indigenous women have gone missing in the area and upon arriving home, Syd learns her sister Emma is among them. As Syd starts investigating, it's soon clear she's rattling skeletons that are making people in power extremely nervous. Once again, decisions are forced upon her people without proper restitution, but this time Syd won't walk away until she gets justice for both the dead and the living. If they don't kill her first.
Blood Sisters focuses on one native woman's efforts to find the missing and return them home – whether dead or alive. The plot line is intricately woven, unfolding at a steadily rising, tension ladened pace through vivid prose that transports readers to the dark, desolate countryside alongside Syd while charging all with solving the mysterious disappearances while exposing the secrets held within the raped land before time runs out. The author's utilization of a ghost's voice in Syd's head to deliver the story is genius, setting an eerie, spooky tone while leading readers to speculate if the person is a ghost or Syd is hallucinating. It's clear Syd is in a precarious state of mind and holding on by a thread as she battles both inner and outer demons determined to take her down, all of which adds to the dark, malevolent atmosphere of this riveting thriller.  I love that just when you think you have it all figured out, the shocking climax knocks you off your feet.
Vanessa Lillie has rendered a story rich in the history of Native Americans, spotlighting their continued struggles with drug and environmental issues, forced abandonment of their homes and land without restitution and the suspicious disappearance of Indigenous women for whom no one seems to be searching. Indications are this is the first in a series of books to come featuring Syd – an Indigenous, lesbian woman – as the lead character which is exciting, albeit a rare occurrence in the book world. Through Lillie's brilliant, descriptive writing, Syd comes across as a spirited, yet vulnerable character with strong ethics battling her own demons – one who readers will have no problem respecting and/or feeling empathy for. Blood Sisters is a dynamic, engrossing, heart touching suspense thriller that's highly addictive as well as eye-opening, and it's clear it comes straight from the heart of the author. Highly recommended to fans of mysteries and suspense thrillers as well as readers who enjoy beautifully written stories with a spotlight on critical issues and injustices rooted in history that have existed over the years.
Blood Sisters is available at: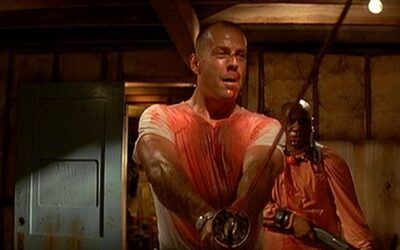 Unconventional Weapons in Suspense Fiction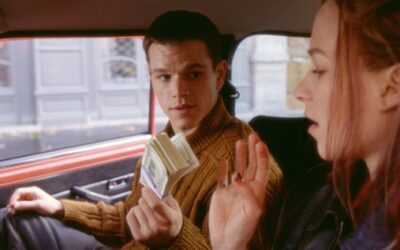 A Sprint Through Mystery's Finest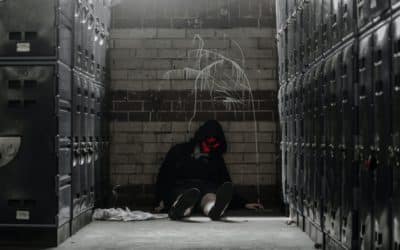 Boogeymen as a staple of the suspense genre