When I saw this series debut by Drew Strickland, I was eager to explore it. Always one who enjoys a good small-town mystery, I was curious to discover how the sheriff in a West Virginia county would handle the community and crimes that pop up.
Elven Hallie runs a relaxed ship but wants to keep everyone safe, using what few resources he has. When a young girl's body is found tossed in the river, everyone is on guard, and a killer is hiding amongst them all. Strickland dazzles in this series debut that has quite the twist at the end!
Sheriff Elven Hallie is the newly-elected authority around Dupray, West Virginia, and surrounding county. He's got a small staff, few issues, and a community that likes to keep the peace. All the same, he pines for a case to keep him occupied and to pass the time. When Maddison 'Mads' Cook arrives to fill the vacant deputy position, Sheriff Hallie is leery, but finds that their interaction is such that he is willing to offer her a chance.
When the body of a young girl is discovered, Sheriff Hallie and his team jump into action. Everything points to a citizen of the community, though their identity remains unknown. While the other youths are prone to bullying, could a bunch of pre-teens have taken things so far as to bludgeon and kill one of their own? Sheriff Hallie struggles, as the last time murder darkened the door of Dupray, he was but a deputy and had a well-established mentor to lead the way.
While the community is divided along social and economic lines, one thing unites them; they want nothing to do with helping find a killer. While a family mourns and a young girl grows cold in the morgue, Sheriff Elven Hallie will stop at nothing for answers, no matter who ends up being the guilty party. As Deputy Cook tries to ingratiate herself to her new boss, she makes quite the impact on the citizenry, showing that she is not only here to stay but to make waves as she does so. Still, a killer lurks out there, and there could be more bodies to come. A chilling opening novel in this series that has me ready to reach for the next book in the series.
Discovering new authors in genres I enjoy is always a great accomplishment. While the digital dust grows on my pile of 'to be read' books, I like having more options, particularly when stories have great plots and strong characters. Drew Strickland makes a play for me to add him to my list of go-to authors with this wonderful opening salvo. This narrative foundation is strong and yet simple enough not to get lost along the way. He builds up a great protagonist in Elven Hallie, offering up some backstory and leaving room for strong development. Maddison Cook provides good contrast and could keep things on pace for as long as she calls Dupray home. A peppering of background characters around the county provides the flavoring to give the reader a sense of the setting. Plot twists are plentiful in this piece, as Strickland builds up the suspense before tossing something out there to turn the story on its head. I am eager to see where things are headed, especially since this book ended with such a great twist.
Kudos, Mr. Strickland, for making a great impact on me with this novel. I will be back to continue the series, for sure!
Buried in the Backwater is available at: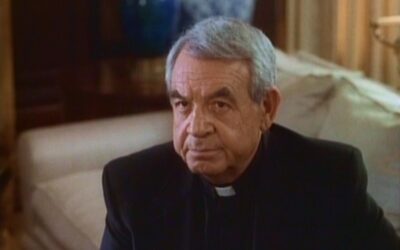 These holy detectives are not content with the mysteries of faith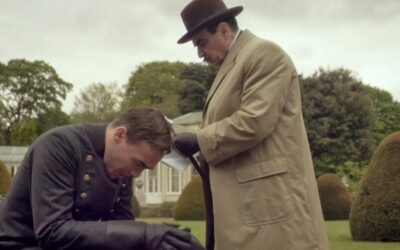 Peculiar habits and unmatched deductive abilities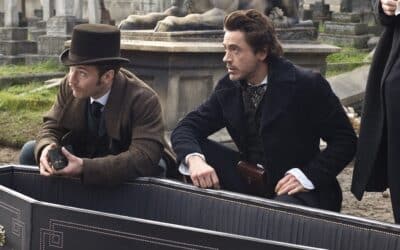 The pinnacle of sleuthing