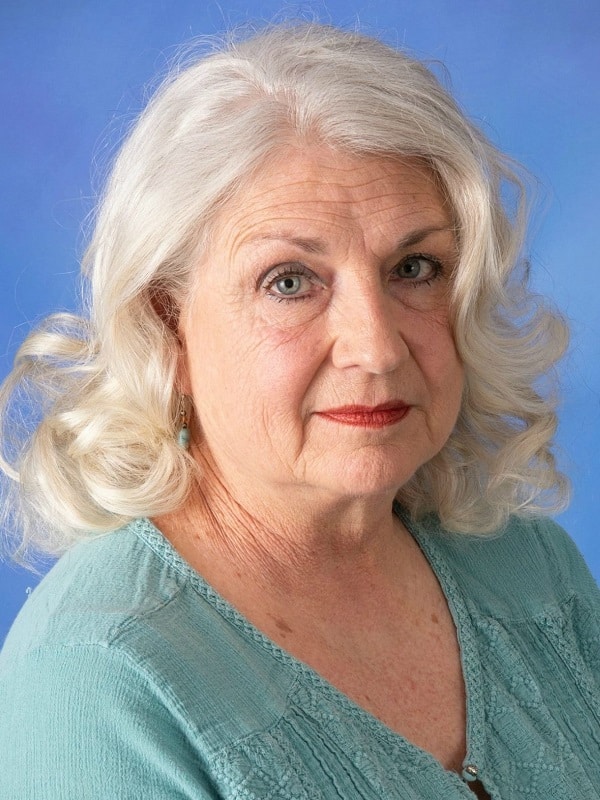 Carolyn Haines is the USA Today bestselling author of the Sarah Booth Delaney mystery series and a number of other books in mystery and crime, including the Pluto's Snitch paranormal-historical mystery series, and Trouble, the black cat detective romantic suspense books. She is the recipient of the Harper Lee Award for Distinguished Writing, the Richard Wright Award for Literary Excellence, and the Mississippi Writers Guild Lifetime Achievement Award. She is a former journalist, bartender, photographer, farmhand, and college professor and lives on a farm where she works with rescue cats, dogs, and horses.
Interview by Elise Cooper
Q How did you get the idea for the series?
Carolyn: It is a series with the characters growing and changing throughout. There are twenty-six books in all. I had just completed a two-book series on southern historical fiction and was searching for another story-line. I heard two funny women bickering with each other in my head. I wrote down their conversations and had one of them dead, Jitty. This is how the series began.
Q Can you describe Jitty?
Carolyn: She is the ghost of the main character, Sarah Booth's great, great grandmother's nanny. Jitty and the grandmother had a very close friendship and depended on each other. Jitty also functions as Sarah Booth's subconscious. She keeps Sarah on the straight and narrow with her annoying tactics. Jitty impersonates everything. She never helps solve the mystery but clarifies the ethics for Sarah.
Q How would you describe Sarah?
Carolyn: Smart, tenacious, very direct, a Tomboy, and not a Southern Belle. She was raised to take action to defend the helpless.
Q How about Sarah's friend and PI partner, Tinkie?
Carolyn: She is a Southern Belle. She was raised in privilege. She manipulates men and wraps them around her finger. She is the old-fashioned debutante girl: very smart and pretty. In the first book, Sarah Booth was wary of her. After Tinkie hires Sarah to solve a mystery, she allows Sarah to pursue her PI instincts. By the third book, they are PI partners. Tinkie is excellent with money and can get information and facts from others.
Q What about the women who have gone missing, Lydia and Bethany?
Carolyn: Both women had formed a friendship. Lydia's husband is abusive, and people suspect he may have killed her. He now wants her declared officially dead to inherit her wealth. Lydia is more passive and tender while Bethany is bold, stands up for herself, and independent.
Q Why Edgar Allan Poe?
Carolyn: I loved him. A psychic had a dream about Poe and tells Sarah. The story looks a lot like an Edgar Allen Poe one with super scary scenes.
Q Why the quote about social media?
Carolyn: You must mean this one, "Hiding behind the social media anonymity of an email address, they allowed their meanness free rein." There is so much meanness and cruelty on social media. People can jump on others where they cannot defend themselves. They do and say things they would never do in person, face to face. I was a former journalist. My father told me, 'If you are ashamed to sign your name to something don't print it.' For me, if someone is ashamed to say something directly to someone's face, don't say it.
Q How would you describe the bad husband, Tope?
Carolyn: He can be charming, but is cruel, creepy, abusive, evil, and is someone who enjoys breaking women's spirits.
Q Why talk about Afghan women?
Carolyn: I was writing this book when the Biden administration was pulling out of Afghanistan. It just got in my brain and heart. I was really upset on what happened to them. The situation is so painful to me.
Q What about Coleman and Sarah's relationship?
Carolyn: The books are written over a time period of two years in Sarah's life. Coleman is the County Sheriff who is the man of her heart. They were best of friends in high school but not romantically involved. She now realizes what is important to her is integrity, a good heart, and a good value system. She realizes Coleman has these qualities and that they share a value system. They are a team from now on. Eventually, they will get married and have a child, but not while I am writing the series.
Q What's next?
Carolyn: It will be out in May 2024 and is titled Light, Camera, Bones. The plot has a movie being filmed in Greenville Mississippi on the river. One of those making it disappears and the investigation shows there is a Bull shark in the river. The book after this comes out in October 2024 titled Tender Bones about Elvis impersonators in his hometown of Tupelo Mississippi.
I am also writing a book with a partner that does not have a contract yet. It is like The Bad Seed meets To Kill a Mockingbird. It will be about a child serial killer. My co-writer is a friend of mine named Mandy Haynes. She lives on the property. I tell people she is my illiterate illegitimate daughter since she cannot spell "Haines" correctly. LOL.
Tell-Tale Bones by Carolyn Haines is a borderline novel between a Cozy Mystery and a regular mystery. It has suspense, intrigue, and very determined women heroines who seek answers and justice.
Seven years ago, a wealthy heiress has disappeared. Her mother wants to hire Sarah Booth's private investigative firm to find out if she is dead or alive. Sarah enlists the help of her partner, Tinkie, her soulmate, Sheriff Coleman, some eccentric friends, and a ghost, Jitty, who is the connection between Sarah and her late family. They consider Tope Maxwell a prime suspect in his wife, Lydia's disappearance. Using the atmosphere of abuse the author was able to reference Edgar Allen Poe and even brought him in as a book character.
There is plenty of action and the clues allow readers to try to solve the crime with the characters.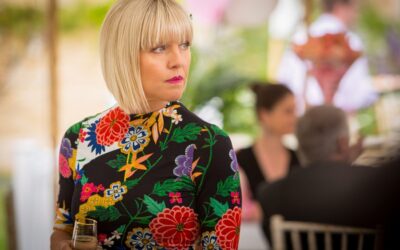 Where Shadows Meet Sunshine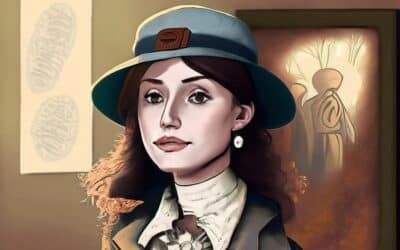 A Comfy Dive into Whodunits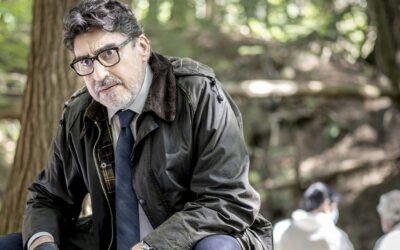 A Cozy Encounter with the Most Relatable Stars of Whodunit Lore