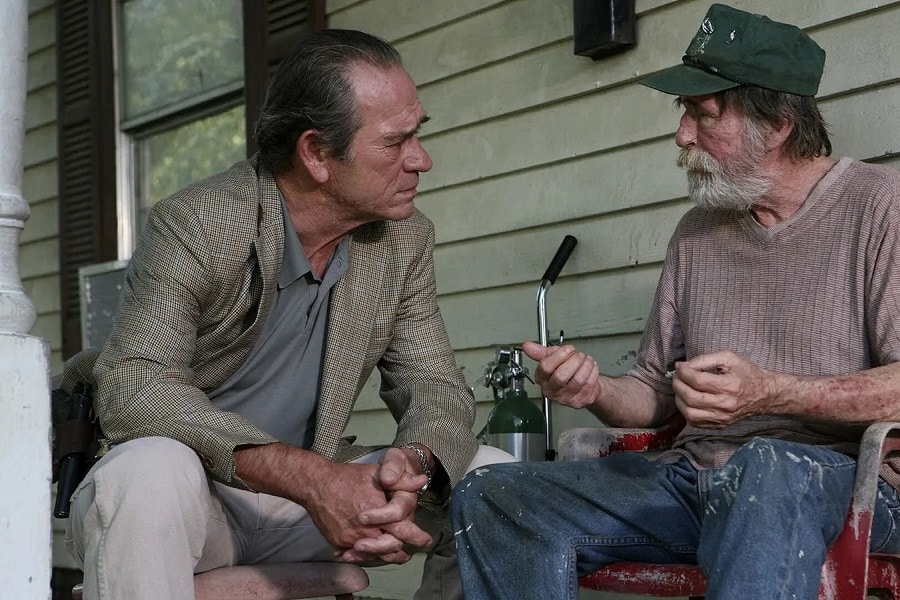 Characters of Southern Noir
The iconic Characters and World of Southern Noir
The twang of an unseen banjo, the rustle of magnolia leaves, the shimmer of moonlight on the bayou – welcome to the Southern Gothic, where darkness and beauty intertwine as naturally as kudzu vines encase abandoned homes. In these mesmerizing landscapes, a distinct genre of American crime fiction was born: Southern Noir. Today, we'll wade knee-deep into these murky waters, meeting some of the genre's most enduring and iconic characters.
Southern Noir's unique backdrop serves as a character in its own right, with its languid swamps, decaying plantations, and dusty small towns embodying the human themes of the tales. But it's the figures who populate these stories that linger longest in our minds and hearts, marked by their flaws, their grit, and their unyielding resilience.
Let's take a slow drive down that winding gravel road, and meet a few denizens of this literary landscape, in all their shadowy, complex glory.
Penn Cage, Greg Iles
Starting our journey, we first visit Natchez, Mississippi. Here, we encounter Penn Cage – lawyer, writer, and part-time investigator in Greg Iles's bestselling novels. Penn's allure lies not just in his sharp mind or relentless determination to unearth the truth. Instead, it's his compelling personal journey, from disillusioned prosecutor to family man to crusader against the deep-rooted corruption and racial prejudice of his hometown. He's the embodiment of a key Southern Noir theme – the battle against historical injustice. Penn's victories are hard-won, but his losses are just as devastating, often unfolding in a poignantly personal sphere.
Dave Robicheaux, James Lee Burke
Next, we travel to the bayous of Louisiana, home of Dave Robicheaux, James Lee Burke's flawed detective. In Robicheaux, we see a man haunted – by his Vietnam War experiences, his struggles with alcohol, and the unsolved mysteries that litter his past like half-submerged cypress stumps. This is a man who battles not only the criminals of New Iberia Parish, but his own internal demons. Robicheaux embodies the tortured soul of Southern Noir, with Burke's lyrical prose painting vivid images of his inner conflict.
Will Trent, Karin Slaughter
Over in Atlanta, Georgia, Karin Slaughter's dyslexic detective, Will Trent, emerges from the shadows. On the surface, Trent's a classic Noir character with an uncanny knack for solving crimes. However, it's his struggle with dyslexia, his traumatic past, and the complexity of his personal relationships that elevate him beyond the genre's norms. Slaughter expertly weaves Trent's backstory into his investigations, reminding us that every action, every decision, every success or failure, is intimately tied to the fabric of who we are.
Lizbeth Salander, Stieg Larsson
A character that truly brings Southern Noir's edgy charm to life is Lizbeth Salander. Though she originates from Sweden's cold landscapes, American adaptations, such as David Lagercrantz's "The Girl in the Spider's Web," successfully transplant her into the sultry heat of the American South. This fiercely independent and deeply damaged computer hacker embodies the Southern Noir's classic themes of rebellion, vigilante justice, and survival against all odds.
Miranda Wells, Charlaine Harris
Crossing over to Shakespeare, Arkansas, we meet Charlaine Harris's cleaning lady sleuth, Lily Bard, a woman with a traumatic past. Lily's power comes not from physical strength or detective skills, but from her will to rebuild her life. Her experiences haven't broken her; they've instead molded her into a stronger, more resilient woman. This transformation resonates with a key theme of Southern Noir: the struggle to move beyond a haunting past.
Sheriff Walt Longmire, Craig Johnson
We take our final stop in Wyoming, in the books of Craig Johnson. Yes, Wyoming isn't in the South. Yet, in the character of Sheriff Walt Longmire, we see the spirit of Southern Noir thriving. Longmire, a Vietnam vet and the long-serving sheriff of Absaroka County, wrestles with his personal grief while dispensing a distinct brand of frontier justice. He may live under Western skies, but his brooding introspection and moral compass align perfectly with our Southern Noir companions.
In these characters, and countless others, the genre's allure unfurls. Their battles echo the eternal human struggle between light and dark, set against the backdrop of a Southern landscape that reflects their inner turmoil. In Southern Noir, the sweet drawl of a Southern belle, the glint of a gun in the moonlight, the weight of history, and the lure of redemption come together to create a world as haunting as it is magnetic.
With characters as compelling as the landscape itself, Southern Noir's tradition continues to thrive. These voices, whether they whisper from the moss-draped bayous of Louisiana or echo across the sprawling plains of Wyoming, speak to the human condition's complexity. They exemplify the genre's ability to explore societal corruption, personal demons, redemption, resilience, and above all, the journey to truth.
If the Southern Gothic tells us that we are forever shaped by our past, Southern Noir whispers in our ear that we have the strength to define our future. In its heart, it's more than just crime fiction; it's a love song to resilience, a testament to the enduring human spirit, and a tribute to those who dare to delve into the darkness to bring the truth into the light.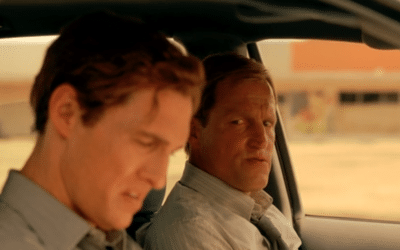 Nordic Noir, Southern Noir, and other Noir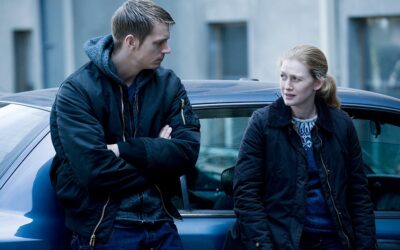 The boundless allure of Nordic Film Noir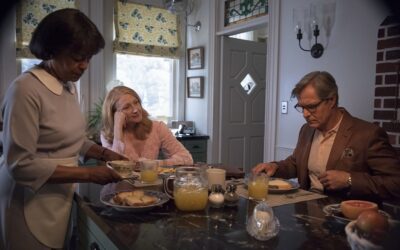 Tracing the Evolution of Southern Noir