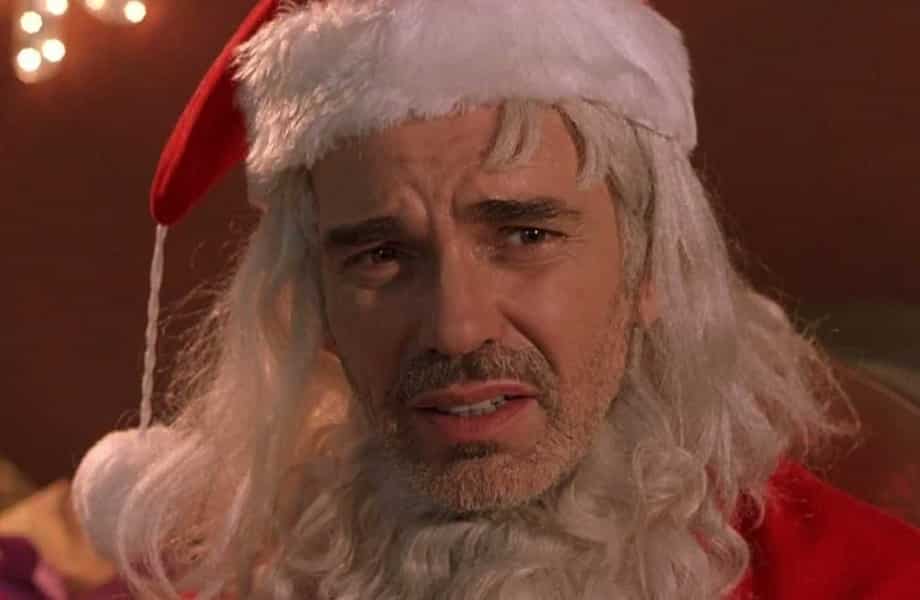 The naughty list of Christmas
Christmas is a time of joy and goodwill to all men and women. Or is it?
Amongst the endless love stories, magical miracles, and those annoying carols, there remains a slightly darker and more intriguing side. Yes! Crime does happen at Christmas. For those of us needing a little escape, a little action, or a tense mystery from those on the naughty list, here are movies, books, and theater productions focused around Christmas crime.
Christmas Crime in Film
The Christmas blockbuster is part of our culture, for every kiss under the mistletoe there is a knife to a torso.
Home Alone
Is Home Alone as sugary sweet as Macauley Culkins' 8-year-old Kevin appears? Surely not! OK, so Pesci and Stern's characters are burglars and wish to rob Kevin's house, and Kevin has the right to defend himself. However, the laying of a variety of violent booby traps does demonstrate a maybe sadistic quality. Stern's scream in the spider scene beats those from many a horror movie!
Trading Places
Similar to Home Alone, the comedy, Trading Places hides a story of greed (Ameche/Bellamy) and revenge (Murphy/Aykroyd). There's more than turkey at the office Christmas party in this one.
Die Hard
It would appear that Bruce Willis's McClane and the late, sadly missed, Alan Rickman's Gruber can deliver more bullets on Christmas Eve than Santa can deliver presents. 
Bad Santa
Speaking of Santa, try Billy Bob Thornton's portrayal in Bad Santa. Sex addiction, alcoholism, and theft are all on his naughty list. No Christmas film can go without an elf and presents; this film has both. Thurman's character just wanted a pink stuffed elephant.
Batman Returns
Only to get one of my favorite characters into the list, Batman. The charismatic Keaton in Batman Returns is clearly set around Christmas, a cold dark Gotham with some tinsel and decoration in the backdrop give it away. However, there is darkness in the air, where there would be light. Gotham's Ice Princess would not look out of place in the Nutcracker. I am sure the Batmobile could give Rudolf a run for his money!
Christmas Crime in Books
 
In contrast to the film genre, a book provides action, but hides it more in the setting, the suspense of turning the page, and most effectively in the whodunit story.
A Christmas Carol
The most famous Christmas book has got to be on the naughty list. Albeit essentially a ghost story, there is a fair pretense to crime in the way that Marley and Scrooge work and how they have amassed their fortune. Maybe there is an unasked whodunit question, was Marley murdered?
Hercule Poirot's Christmas
Classic crime scenario. Millionaire Simeon Lee invites his family over for Christmas and unfortunately winds up dead. The invite was not just for the celebrations, but a new will is to be drawn up. Christie describes one of her most violent deaths, even our Belgian hero Poirot is shocked by the excessive blood.
The book has all of Christie's usual elements in that everyone has a motive, red herrings in abundance, secrets, and distrust. Christie leads us on a merry dance (sorry about the pun!). 
The Xmas Demon
OK, not the great Arthur Conan Doyle but, a modern author writing in his style. Based in a creepy haunted castle, this story provides an atmospheric Christmas read. Holmes and Watson have several mysteries to solve. There is the obligatory murder, a haunting, and the presence of an eerie folklore creature that is the opposite of Santa Claus.
A mix of Halloween and Christmas maybe? With two of the best detective characters to hit the print, well worth a read. 
Maigret's Christmas
Where could there be more romance at Christmas then Paris? Not for Simenon and his trusty Inspector Maigret. Glittering decorations cannot hide the sinister deeds that take place in these three seasonal stories.
A Maigret Christmas has the Inspector receive two unexpected visitors interrupting his Christmas day. Maigret is lead on the trail of a mysterious intruder, clothed in red and white. In Seven Small Crosses in a Notebook our Inspector and his gendarme colleagues in a cat and mouse type chase across the city. The Little Restaurant in Les Ternes has a woman of the night show an unexpected act of charity. An adult story that ends with some real Christmas spirit in a wonderful and lovely manner.
Merry Xmas
A bit more up to date comes Detective Alex Cross. Having been called out to catch a thief who is robbing the church's poor box, Cross returns home to celebrate with his family. With the festivities barely started, an urgent call to a hostage situation that is spiraling out of control needs his attention. Cross calls upon all his skills, daring his own life, to save another family. The usual Cross action but enveloped with the Christmas spirit, in which we see a deeper glimpse into Cross's character and the moral choices he has to make.
Christmas Crime In Theater
If any time of the year is right to hit the streets, see the lights then lose yourself into a story, Christmas theatre is the way to go. Oh no, it isn't, oh yes, it is!
As does film, the bright lights bring many a book to life. Again, there are the nice list shows, especially the pantomimes over the holiday period. Who is nicer than Mary Poppins; however, there is a naughty list as well, OK not Christmas but, why did Annie need a gun?
Annie
Who could be more so on the wanted list then Miss Hannigan, a hard-drinking, chain-smoker running an orphanage for children. This Annie probably needed the gun more than the one with the gun!
Oliver
Not quite an orphanage but, Fagin has to be one of the greatest villains ever. Running a school for thieves amongst the criminals and prostitutes of London East End. Oliver on the nice list, the Artful Dodger certainly on the naughty list. The crimes mount up, child labor, domestic violence, and a pickpocket or two. 
An Inspector Calls
Not set at Christmas however, this long-running show will have been the show to go to as a naughty antidote to all those pantomimes. J.B.Priestly provides us with a Christie-style whodunit. A wealthy family, an iconic policeman in Inspector Goole serving up suicide and murder. How many of our Christmas presents would have been to have guessed the murderer. 
Mistletoe & Crime
A little more up to date, and now maybe missed was this 2014 comedy from the award-winning playwright Marie Jones. With the backdrop of working a Christmas Eve shift in Belfast, the two WPC's, rookie Quinn and Patterson bring a Cagney & Lacey style to the stage. Dealing with a lover's tiff, broken probation, and angry pensioners are all but part of the mayhem.
Why do we crave crime and mystery as much as joy and fun over the Christmas period? When the food is too much—and charades has waned out—we go to our private place and immerse ourselves in a story. Whether it be film, book, or theater. In these escapes, we can be that little bit naughty and revel in the macabre of crime and murder.
About the Author
Ken Kirkberry was born in London, and presently lives in the lovely county of Buckinghamshire. Ken recently took up writing to vanquish his forever imaginative thoughts, fueled initially by the TV shows of his youth, Star Trek, Batman, The Avengers and much more. Ken has finally taken up his own story telling through books. His writing style of short books with impact and solid characters, transcends many of these genres.
His first books, the sci fi YA Enlightenment series, has progressed to more crime based thrillers from the gritty The Figure, to a mix of horror and crime in the The Equals. In the tone of the above feature, Deadvent Calendar is a fast paced crime thriller based over Christmas.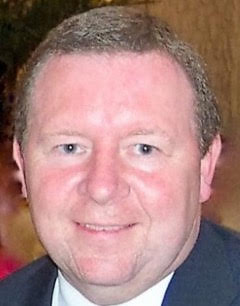 A quick primer on the detective fiction genre
read more