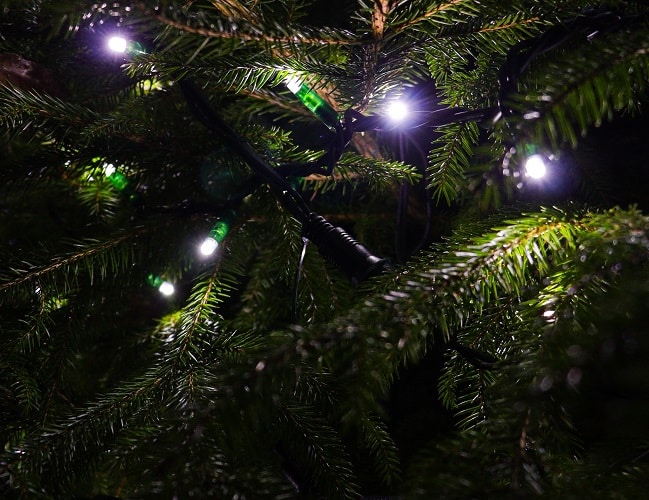 Christmas Mysteries from the Golden Age to the present
Christmas arrives and we all long for a time of festivity and celebration with our nearest and dearest. But it's not all caroling and Christmas trees; the holiday season is also the ideal moment to curl-up on the sofa and enjoy a good Christmas mystery.
Certainly, Christmas is a time for reflection and celebration, and also a time to forget our problems. But that's easier said than done! Maybe the heating system has broken down. Maybe a certain pandemic has you worried.
Well, Christmas mysteries can play an important role in escapism. So, without further ado, we present Christmas crime classics, Christmas short stories, contemporary Christmas mysteries, Golden Age Christmas mystery revival, and (let's not forget) Christmas mysteries in the movies.
Christmas Crime Classics
The origin of Christmas goes back to Germanic ancient tribes and the winter solstice, Yule. Later it became a Christian celebration, where Victorians found importance in celebrating Christmas at home with the family. If you're thinking about the Christmas dinner table with the gift giving and tree decorations, you're on the right track. So, it's no surprise that Christmas mystery novels in classic American literature and British library Crime Classics are set in small villages and old country houses. These settings capture the zeitgeist of the Victorian revival of the Christmas holiday.
The most prominent is Hercule Poirot's Christmas by Agatha Christie. Murder, here, is the surprise guest. And if you've already read Hercule Poirot's Christmas and you can't survive Christmas without Agatha there's good news. In October 2020, an all-new collection of chilling winter-themed stories from Christie was released, Tales from the Queen of Mystery. Included is the original version of Christmas Adventure.
Another classic country house murder mystery is The Santa Klaus Murder by Mavis Doriel Hay, 1936. The family patriarch, discovered with a bullet in his head on Christmas Day, has been murdered by a guest dressed as Santa.
Or why not go for a creepy atmospheric mystery, old dark house genre, Mystery in White by J Jefferson Farjeon? It's Christmas Eve, there's heavy snowfall and horror in the train.
Or, if you prefer Christmas with mulled wine, mince pies, and murder, Murder for Christmas by Francis Duncan could be the one for you. Portrait of a murder: A Christmas Crime Story, also from the golden age of murder, is a very dark Christmas Eve family story, and un-merry Christmas crime novel.
Classic Christmas Mystery Short Stories
Some might prefer a tale that begins a few days before Christmas. Or a story thread that runs into the New Year. For those readers, the Christmas mystery short story. found in periodicals and papers is the way to go. That long train or plane journey to your family just got a little shorter!
One obvious recommendation is Charles Dickens' novella A Christmas Carol, the quintessential paranormal family story for the holidays.
Some other great options:
Crimson Snow: Winter Mysteries. Here, Martin Edwards is brings together a dozen vintage crime stories in an atmospheric compendium.
The Valancourt Book of Victorian Christmas Ghost, by Arthur Conan Doyle, Walter Scott, and Tara Moore. It's touted as the first-ever collection of Victorian Christmas ghost stories, culled from rare 19th-century periodicals.
The Big Book of Christmas Mysteries by Otto Penzler, is a collection of sixty of classic Victorian and contemporary tales. Mystery, suspense, detection, humor, cozy, private eye, and police procedural.
The Mistletoe Murder: And Other Stories by P.D. James. Here, you can find four of her best Christmas short stories.
Contemporary Christmas Mysteries
Victorian and classic Christmas mysteries are great, but many readers are looking for something a little more recent. Well look no further. Here's a list of contemporary Christmas mysteries to read with that glass of mulled wine next to your burning yule log. Or really wherever.
The 19th Christmas (Women's Murder Club, 19) by James Patterson and Maxime Paetro. Follow detective Lindsey Boxer and her friends in the Women's Murder club as their plans for a quiet Christmas are thwarted by a fearsome criminal.
The Santa Claus Killer: The FBI Serial Killer Task Force by R.J. Smith, Glenda Findley and Rick Green. Nothing like New York, with a dead man dressed as Santa Claus lying on a bench.
We wish you a Murderous Christmas, (The Year-Round Christmas Mystery series) by Vicky Delany. A cozy mystery for the holidays.
The Christmas Spirits on Tradd Street by Karen White is a ghost mystery about an ongoing excavation of a centuries-old cistern and a long-lost Revolutionary War treasure.
Horror Stories to Ruin Christmas: Serenity Falls Forever by P.F. McGrail and others. Twenty-six authors combine their talents in this horrifying story set in Serenity Falls, Wisconsin.
Criminals at Christmas by A.J. Fotheringham. In this Lamb's Bay Mysteries installment, the victims work with the police to solve crimes before Christmas.
A revival of the Golden Age in contemporary Christmas Mysteries
The Golden Age of mysteries is home for the holidays in these contemporary Christmas mysteries:
Victorian Holiday Mysteries: A Christmas Homecoming and A Christmas Garland by Anne Perry is a pair of Golden Age revival mysteries. And her Victorian-era A Christmas Resolution is perfect for those who love some historical thriller stirred into their Christmas mystery.
The recently released historical mystery, The Christmas Carol: A Jayne Sinclair Genealogical Mystery, by M.J.Lee brings us back to the Victorians. It's about the challenges of an antique dealer in discovering the provenance of the first edition of Charles Dickens' A Christmas Carol.
The Christmas Egg by Mary Kelly is a never-before-re-published novel from 1958. The darker side of British police procedurals in an evocative urban setting.
A Christmas Carol Murder (A Dickens of a crime) by Heather Redmond. A Victorian ghost mystery.
Christmas Mysteries in the Movies
And last, but never least, are Golden Age Christmas mysteries that went from book to screen. Here are three that will leave you shivering in your eggnog.
The number one choice by the British Film Institute in their list of 10 Great Christmas thrillers is Christmas Holiday. The film is an adaptation from the W. Somerset Maugham's classic novel.
In the Christmas slasher movies and holiday-themed horror movies category, two stand out.
The original 1974 Canadian slasher movie Black Christmas follows a group of sorority sisters during the Christmas holiday break.
Finally, the 1984 American slasher movie Silent Night, Deadly Night is about a Santa Klaus killer and a witness of the murder of his own parents on a Christmas Eve.
About the Author

Annie De Muynck has a long career as a psychologist in a guidance center. After University she specialized in psychoanalytic counselling. In addition, she has worked as a freelance translator for English and American clients. She followed writers and screenwriters classes in London. She was a member of London and Medway Writers and Film groups. Her native country is Belgium and she lived part-time in England and France. Her spine-chilling thriller Perilous Last-Minute Christmas Shopping was released September 29, 2020.