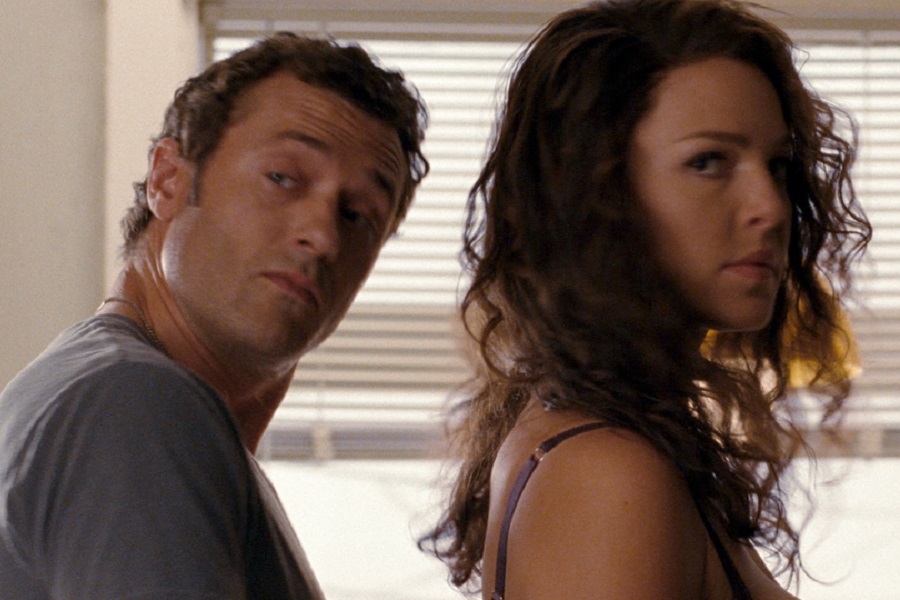 The Most Unexpected Crime-Solving Duos in Fiction
If you thought solving mysteries was a lonely job only meant for brooding detectives with a penchant for tweed and an inexplicable love for the rain, think again! Fiction has been brimming with a wonderful array of crime-solving duos, who are as unlikely as they are effective.
Let's start with the dynamic duo from the renowned "The No. 1 Ladies' Detective Agency" series by Alexander McCall Smith. Precious Ramotswe and her assistant, Grace Makutsi, make for an intriguing crime-solving pair in the heart of Botswana. Precious, the endlessly resourceful and intuitive detective, pairs her expertise with Grace's sharp intellect and rigid moral compass. These two women, navigating the male-dominated world of private investigation, not only solve crimes but also shatter stereotypes, one case at a time.
Next up, we have the odd couple of Lisbeth Salander and Mikael Blomkvist from Stieg Larsson's "Millennium" series. A socially awkward yet supremely talented hacker and a disgraced yet dogged journalist may not sound like a match made in heaven, but the chemistry between the two is undeniable. Their knack for digging out the truth from a tangled web of lies keeps readers on the edge of their seats, and their polar-opposite personalities serve as the perfect foil to each other.
Shifting gears slightly, we visit the realm of fantasy with the duo of Locke Lamora and Jean Tannen from Scott Lynch's "Gentleman Bastard" series. These professional thieves and con artists might be on the wrong side of the law, but their sense of justice is unquestionable. Their partnership, filled with camaraderie and banter, is a highlight of the series, and their knack for getting into (and out of) trouble is second to none. Their unique perspective as criminals themselves provides fresh insight into the criminal mind, making them an unexpected yet capable crime-solving team.
From fantasy, we step into the realm of science fiction with Isaac Asimov's Elijah Baley and R. Daneel Olivaw from the "Robot" series. Baley, a human detective, and Daneel, a humanoid robot, are an unlikely duo tasked with solving crimes in a future where Earthlings and Spacers coexist. The pair's unique dynamics, driven by Baley's grudging acceptance and gradual appreciation of Daneel, and Daneel's unwavering logic, provide an intriguing backdrop to their crime-solving endeavors. Their collaboration challenges the traditional notion of detective duos, pushing the boundaries of human-robot interaction.
If we're talking unlikely duos, we can't overlook the infamous Pendergast and D'Agosta from the series by Douglas Preston and Lincoln Child. Special Agent Aloysius Pendergast, an eccentric FBI agent with a Southern charm, is paired with no-nonsense New York City detective Vincent D'Agosta. Despite their vastly different backgrounds and working styles, the duo has an uncanny knack for solving the most puzzling of cases. Their relationship, filled with mutual respect and occasional frustration, makes for an engaging read.
And who can forget the historic yet unconventional team of Sherlock Holmes and Mary Russell from Laurie R. King's "Mary Russell" series? An aging Holmes finds a new lease on life and crime-solving in the form of Mary, a whip-smart young woman who becomes his apprentice and later, his wife. The unlikely pairing of a Victorian-era detective and a fiercely independent modern woman gives a fresh spin to the legendary character of Holmes while showcasing the brilliance of Mary as an equal partner in crime-solving.
The world of mystery is certainly not short of eccentric partnerships. In the realm of paranormal mysteries, Sookie Stackhouse and Bill Compton from Charlaine Harris's "Southern Vampire Mysteries" series (adapted into the HBO series "True Blood") make a compelling team. Sookie, a telepathic waitress, and Bill, a Civil War veteran turned vampire, find themselves in the midst of a series of supernatural crimes. Their peculiar abilities and the tension between the human and supernatural worlds add a fascinating layer to their crime-solving adventures.
Let's move on to another unusual duo, Stephanie Plum and Joe Morelli from Janet Evanovich's "Stephanie Plum" series. Stephanie, a laid-off lingerie buyer turned bounty hunter, and Joe, a cop with a complicated history with Stephanie, form an unlikely but effective crime-solving team. Their relationship is fraught with romantic tension and often hilariously disastrous misadventures, adding a layer of levity to their crime-solving pursuits.
Now, let's step into the world of young adult literature with the enigmatic team of Blue Sargent and Richard Gansey III from Maggie Stiefvater's "The Raven Cycle" series. Blue, the daughter of a psychic with a curse that her true love will die if she kisses him, and Gansey, a rich student obsessed with finding a mythical Welsh king, are an unlikely pair. Their search for the king often leads them to solve local mysteries, and their disparate backgrounds and perspectives make their interactions dynamic and compelling.
Finally, we can't overlook the unforgettable crime-solving duo of Cormoran Strike and Robin Ellacott from Robert Galbraith's (a pseudonym for J.K. Rowling) "Cormoran Strike" series. Strike, a war veteran turned private detective, and Robin, his assistant who harbors detective ambitions of her own, are a fantastic team. Their professional relationship, marked by respect and mutual admiration, evolves throughout the series, and their distinct approaches to solving crimes make them a duo to reckon with.
Each of these partnerships, as unconventional as they may seem, work exceptionally well. Whether it's a shared sense of justice, a mutual respect, or simply the need to uncover the truth, these duos prove that sometimes, two heads are indeed better than one. Their dynamic relationships add depth to the narrative, and their unique perspectives often lead to innovative solutions. So next time you pick up a mystery novel, keep an eye out for the unusual duo at its heart. You might be surprised by how effective these unexpected partnerships can be.
In the end, the greatest mystery of all might just be how these disparate characters come together to form such successful crime-solving teams. But isn't that what makes the world of mystery fiction so wonderfully unpredictable and endlessly entertaining? And remember, in the world of crime-solving, expect the unexpected!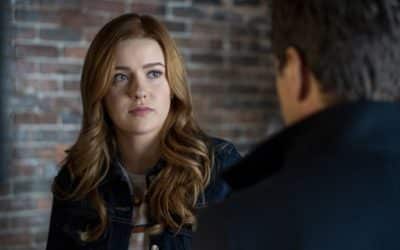 The top ten fictional detectives of all time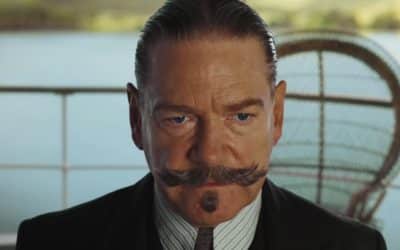 The brilliance of Hercule Poirot, the detective created by Agatha Christie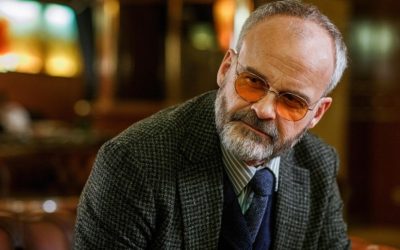 Should Christie Fans Seek Out Hjerson?