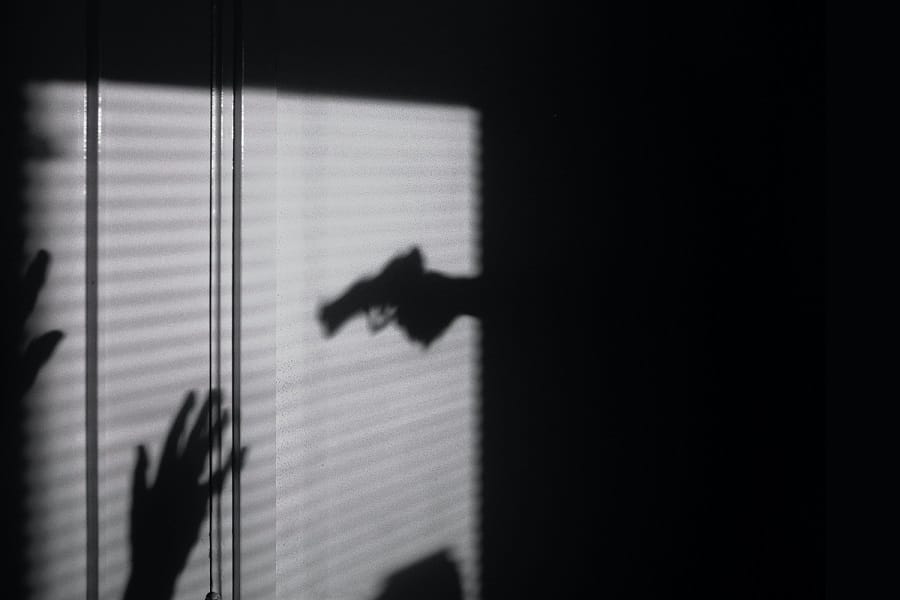 Crime Thriller vs Mystery
The difference between crime thrillers and murder mysteries
Some readers want to know what the difference is between a crime thriller and a murder mystery. Fortunately, the line between the two is mostly clear.
The Heart of a Crime Thriller
In a crime thriller, readers are kept on the edge of their seats with dread and fear of a future crime. The main protagonist must work to stop further evil being perpetrated. A classic example comes from Lee Child's seminal series, in which the protagonist, Jack Reacher, seeks to avenge the victims and prevent further atrocities.
In crime thrillers, violence is at the heart of the story, and murder usually the driving force behind the plot. There are high physical stakes for the victim. Crime thrillers tend to be gutsy, more so than murder mysteries. Stephen King emphasizes the importance of telling the truth in crime novels, warts and all. He feels that characters must be allowed to speak freely, without regard for the "Legion of Decency or the Christian Reading Circle" so language can often be coarse or profane if it reflects the way a character would speak in real life. Also, in a nod to real life, crime thrillers don't always have a happy ending.
Subgenres (or Similar Genres) – Crime Thriller
There are, of course, subgenres of crime thrillers, including:
Horror thrillers, usually terrifying and grotesque
Legal thrillers, where the reader is kept on the edge of their seat awaiting the verdict, as illustrated in John Grisham's courtroom dramas
Psychological dramas, the first example that springs to mind is Robert Bloch's Psycho, with its grisly events
Epic thrillers depicting world-wide threat, high stakes, humanity itself in danger
Noir, where the dark underbelly of society is explored
The Heart of the Murder Mystery
Murder mystery, on the other hand is usually less concerned with the struggle between good and evil, and more with finding out who committed a particular crime. A murder mystery devotes most of the book to cracking unsolved cases. More cerebral, less violent than crime thrillers. elements of this genre include:
A crime
An unknown criminal
A protagonist playing the role of detective
Cover-ups to spur various plot twists
A trail of suspects, most innocent, but each with a motive
Pursuit and capture of the criminal
Subgenres (or Similar Genres) – Murder Mystery
Sub-genres of mystery include:
Police Procedurals, which require in-depth knowledge of the day to day operations of the police
Hard-boiled detective stories, a tough, unsentimental style of American crime writing (possibly some crossover here with crime thrillers)
Cozy mysteries, where no violence takes place and no profanities are uttered (think Agatha Christie's Miss Marple)
Whodunnits, which are light-hearted mysteries which can sometimes be comedic and campy
Scientific Mysteries emphasize the role of science in crime solving
Real Life Crimes in Novels
True Life crime, with its non-fiction origins, often heightens the tension and grips readers. The knowledge that these terrible events actually took place makes them all the more engrossing and chilling. I've picked a selection of my favorite such novels, below:
The Silence of the Lambs (Thomas Harris) was first published in 1988. This psychological horror features one of literature's most famous monsters, Hannibal Lecter, a sophisticated and psychopathic cannibal. In this memorable and chilling novel, Harris takes his inspiration from a real-life surgeon in Mexico (Alfredo Balli Trevino) who was convicted of murdering and then chopping up his gay lover. Harris met Trevino when he was serving twenty years for the crime. Upon his eventual release, Trevino tried to atone for his wrongdoings with good works.
The Witchfinder's Sister (Matthew Hopkins), is based on true historical events which took place in the seventeenth century, a terrifying time to be a woman. Only after she has gone to live under his roof, does the protagonist learn that her brother is the Witchfinder General. Zealous in his task, he is responsible for the dogged pursuit and subsequent death of many innocent women. It's sobering and chilling to read about how, in those times, any woman could be pronounced a witch and condemned to death. As a woman, it makes my blood run cold to think about how women had no power and no rights to help them to fight injustice at the hands of powerful men.
Helter Skelter (Vincent Bugliosi and Curt Gentry) is the shocking true story of the Manson Murders. The book won a Mystery Writers of America Edgar Award in 1975 for Best Fact Crime Book. I'm old enough to remember this dreadful massacre taking place in Los Angeles in 1969. At the time, I was particularly upset by the murder of the American actress, Sharon Tate (wife of film director, Roman Polanski) and her unborn baby. Eight and a half months pregnant, relaxing with friends by the pool in their rented villa in California, she was stabbed to death, despite her heartrending pleas to spare the life of her baby. Seven people were killed in all, stabbed, shot or bludgeoned to death. This book is a detailed, harrowing account of the massacre, described by the Wall Street Journal as 'The fullest story of the Manson case anybody is likely to get'.
In Cold Blood, by American author, Truman Capote is a true account of a multiple murder that took place over sixty years ago, in Holcombe, a small town on the outskirts of Kansas. The slaughter of the Clutter family at River Valley Farm devastated the small community. Herb Clutter, his wife Bonnie and two of his four children were shot and killed by intruders who entered their home. The intruders were later apprehended and sentenced to death. This book has sold millions of copies and been translated into 30 languages, made into a black and white film in 1967 and a color remake in 1996. After reading a short newspaper account about the case, the author decided to travel the 1,700km from his home in New York to Holcombe to chronicle the impact of terrible violence on a small community. The ensuing book put Holcombe on the map and, to this day, people from all over the world make pilgrimages to the town.
Closing Thoughts
Readers of crime thrillers and mysteries are generally pretty knowledgeable people, particularly when it comes to things like police or medical procedures. They are savvy and quick to spot errors. Authors therefore owe it to their readers to thoroughly research every aspect of their novel in order to give the reader an authentic experience.
Having said that, a Police Inspector who helps me with my research, once told me that every time he watched Chief Inspector Morse on TV, he cringed. He told me Chief Inspectors never go out investigating crimes, they leave that to lower ranking officers, whilst they themselves are desk-based. When he pointed out this glaring error to his wife, she told him that she couldn't care less, that she still loved the program, and would he please shut up and let her watch it. So perhaps accuracy isn't so important in every case after all? Discuss.
In writing my debut novel, and now in undertaking my second book, I research everything I can, to ensure that all aspects of my story are as error-free as possible, for the readers' enjoyment. I know that I feel slightly irritated when I find factual errors, and I expect many readers feel the same.
As an author, I find people are without exception extremely helpful, once I explain that I'm an author and ask to pick their brains. I was once having a minor medical procedure in a local hospital and asked the doctor a question about head injuries, explaining that one of my characters was to suffer a blow to the head. I wanted to know what sort of injury could render the patient unconscious, be initially life-threatening, severe enough to require a week or so in hospital, and bad enough to produce temporary memory loss. Both he and the nurse were delighted to help, and spent quite some time exploring various scenarios with me that could credibly work for my book.
On one of my regular visits to Barbados, I approached Police Officers in the Police Station in Holetown to ask for their help. In particular, I wanted to know about what the procedure would be if a serious crime was committed on the island by someone who had subsequently returned to England. They were keen to help, all discussing the pros and cons between themselves before giving me definitive answers. They seemed intrigued that my novel was partly based on their lovely island, and were delighted to give me as much information as they could.
Of course, not all research is as glamorous as basking in Barbados, but if it helps to give the novel credibility and authenticity for the reader, then it is all more than worthwhile.
About the Author

Georgia E Brown lives in Whitley Bay, on the North East coast of England, with her husband and their golden retriever. She published her debut novel, a crime thriller entitled The Stalker's Song, at the age of seventy one, proving that you're never too old to realise your dream.
Retired from a long business career as an HR professional and entrepreneur, Georgia now spends her time writing her next novel, painting portraits, managing a modest property portfolio, walking Bentley on the beach, travelling and socialising with friends and family.  She also volunteers at a local school, helping children develop their reading skills.
More: georgiaebrown.com | contact by email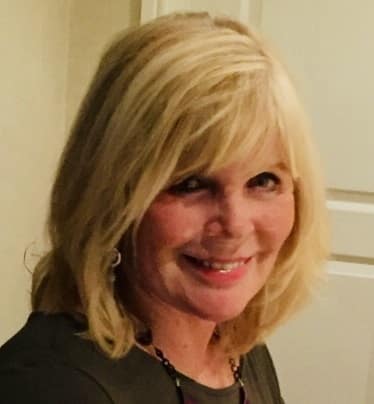 More Crime Thriller Features
Why we love crime thrillers and psychological thrillers
read more