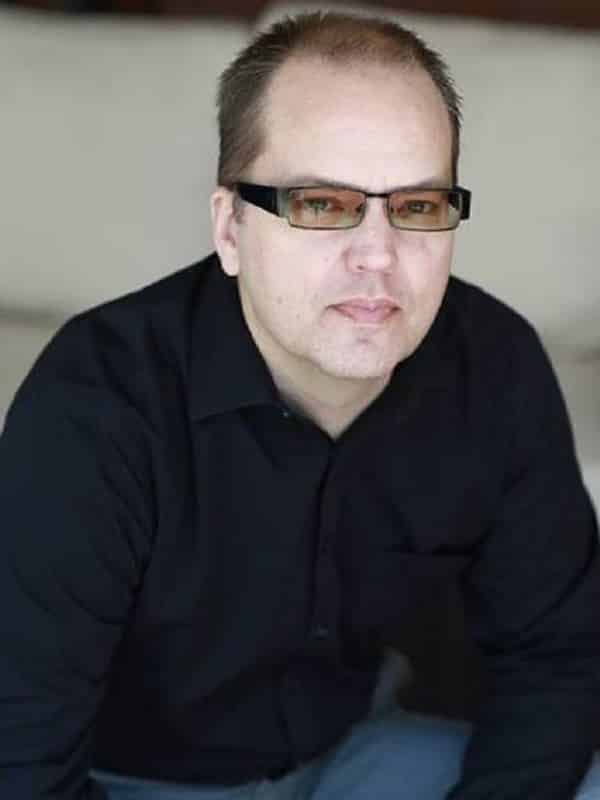 David Bell is the USA Today bestselling and award-winning author of ten novels, including: The Request, Layover, Somebody's Daughter, Bring Her Home, Since She Went Away, Somebody I Used to Know, The Forgotten Girl, Never Come Back, The Hiding Place, and Cemetery Girl. He lives in Bowling Green with his wife, writer Molly McCafferty.
Q. In Kill All Your Darlings, a professor's student disappears and is presumed dead, he publishes her manuscript as his own—only to learn it implicates him in a murder. What inspired you to write this?
David: As a writer publishing a book every year, I understand the (occasionally) desperate feeling of trying to come up with a new, original idea for a book. I'm sure every writer has been there. So what if someone just handed you an entire book, and you really didn't have to do that much work to pass it off as your own?
My own experiences in academia have certainly shaped the story—in many, many ways. Mostly in the pressure to publish or perish, the way students and faculty learn from and inspire each other, the pettiness, and, yes, the sexual harassment that still continues throughout the academy.
Q. If you could steal one great story over the past decade and successfully pass it off as your own, what would you choose?
David: Now that's a dangerous question to answer! How about The Stranger Inside by Laura Benedict. There's a book that deserves a bigger audience.
Q. In our last interview, you mentioned how you've always been drawn to stories about disappearances, murders, and secrets. What do you love about these kinds of stories?
David: Let's face it, we're all kidding ourselves into thinking our lives are under control. They're not. We're all just one false move away from losing everything. These stories remind us that we're all living on the knife's edge. All the time.
Q. You've noted how important it is for your students to read in volume. What have you recently read and enjoyed?
David: Too many to mention, but I'd make a plug for Empire of Lies by Raymond Khoury. A brilliant alternate history/time travel/adventure thriller. I loved it.
Q. What are you working on now?
David: I'm working on my next novel for Berkley, which is called The Benefactor. What happens when a group of students at a small private college get locked in an isolated house in order to compete for a lucrative scholarship given by a wealthy donor? I'll give you one hint—death.
Kill All Your Darlings 

After years of struggling to write following the deaths of his wife and son, English professor Connor Nye publishes his first novel, a thriller about the murder of a young woman.
There's just one problem: Connor didn't write the book. His missing student did. And then she appears on his doorstep, alive and well, threatening to expose him.
Connor's problems escalate when the police insist details in the novel implicate him in an unsolved murder from two years ago. Soon Connor discovers the crime is part of a disturbing scandal on campus and faces an impossible dilemma–admit he didn't write the book and lose his job or keep up the lie and risk everything. When another murder occurs, Connor must clear his name by unraveling the horrifying secrets buried in his student's manuscript.
This is a suspenseful, provocative novel about the sexual harassment that still runs rampant in academia–and the lengths those in power will go to cover it up.
More Amateur Sleuth Mysteries