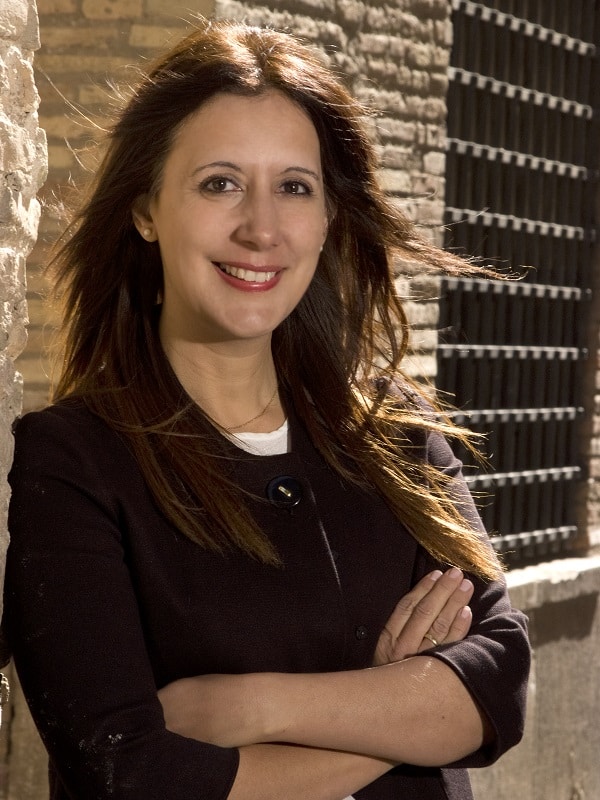 Dolores Redondo studied Law and Culinary Arts and worked in business for a few years. She started writing at the age of 14 and is the author of The Baztan Trilogy, a gripping crime series set in the Basque Pyrenees. With more than over 1 million copies sold in Spain and being translated into more than 30 languages, The Baztan Trilogy is one of the most successful series in recent years.
Q. What inspired you to write your latest book, The North Face of the Heart?
Dolores: I was first inspired by the American serial killer John List, who escaped justice for eighteen years. When I studied his profile I learned he had massacred his whole family in 1971, and I knew I had to write about it. Then, in 2005, during Hurricane Katrina, I saw what was happening in New Orleans on TV. I was in shock when I realized that the city and its people had been practically abandoned to its fate. America was supposedly the first and most powerful country on the planet, with an army who could attend any emergency, anywhere in the world… and still there was so much tragedy. A character in my novel says that nobody would have "found normal" that four days after the Twin Towers collapsed in New York if the help didn´t arrive. All of these thoughts jumped out at me when I started writing this novel. I would be pleased if The North Face of the Heart could also be read as an homage to the people of New Orleans and as part of the "Black Lives Matter" campaign, although I wrote it before this began.
Q. Your protagonist, Amaia Salazar, is from the north of Spain, an area you've written about in other books. What does this area represent for you?
Dolores: I'm from the North of Spain (next to San Sebastian) and that area represents all I am and all I love. I always like to remember that the north face is the inaccessible side of a mountain, the most attractive for mountaineers and also the most difficult to climb. Thanks to this book, I have realized that I think in this way as I'm writing. I am an explorer of the heart, although I always access the difficult part. The hostile and the mythical. That is why mountaineers want to go there: although it involves a greater effort, it is also a greater triumph. My characters don't budge. Their struggle is sometimes painful, but it leads them to advance, to a transformation—something that would never be possible by taking the easy way—by the paths already traced.
Q. Three of your books have been adapted into the films: The Invisible Guardian, The Legacy of the Bones and Offering to the Storm. What can you tell us about the film adaptation process?
Dolores: With the first adaptation I had a hard time: I didn't realize that everything I had imagined and written in The Invisible Guardian could not be taken to the screen. Mainly because in two hours it was impossible to fit it all in. The second and third films were shot at the same time, in a stretch that lasted more than four months. I was much more relaxed. I understood that literature is one thing, and an audiovisual work is another thing, and the director and producers were in charge. The screenplay writer had to sacrifice several subplots and characters but, in the end, the DNA of my novels was there. And most importantly, my readers could recognize it. The three films are still on Netflix worldwide, and I keep receiving feedback from readers, and also from people who have discovered my books, thanks to the films!
As far as other screen projects, a six-episode Spanish TV series of All This I Will Give To You is being developed. It's going to be shot in the amazing Ribeira Sacra (a remote spot in central Galicia, North West Spain), where the entire novel takes place. The landscape is a character of the story, and I can´t wait to see it on the screen. And then there are big plans for an adaptation of The North Face of the Heart but I can't talk about that yet—sorry! I only hope that what happened in New Orleans in 2005 will be remembered again when people read my novel and see the images on the screen.
Q. The Baztán Trilogy was an international success. What did you learn from that experience? How do you maintain the momentum for yourself and your readers?
Dolores: I´ve learned that the power of storytelling is huge and that this is a kind of marathon, not a speed race. So I just try to keep the balance between researching, writing and promoting, while always making my family the priority. 
I'm really thankful to all my readers for supporting me, for asking me to continue writing, for making my dream of many years possible: to be a full-time writer. I've published five novels in eight years (not counting my very first, The Angel's Privileges, self-published years before The Invisible Guardian and now available again in a new edition in Spain). It´s been all very intense: to be quickly translated into thirty-six languages, to have readers in so many places… I'm so thankful.
Q. What are you working on now?
Dolores: I can't talk about what I'm working on now yet, unfortunately. I only hope my readers will like my new novel as much as I liked it while writing it!
The North Face of the Heart
Amaia Salazar, a young detective from the north of Spain, has joined a group of trainees at the FBI Academy in Virginia. Haunted by her past and having already tracked down a predator on her own, Amaia is no typical rookie. And this is no ordinary student lecture at Quantico. FBI agent Aloysius Dupree is already well acquainted with Amaia's skills, her intuition, and her ability to understand evil. He now needs her help in hunting an elusive serial killer dubbed "the composer"—a case that's been following him his whole life.
From New Jersey to Oklahoma to Texas, his victims are entire families annihilated to coincide with natural disasters, their bodies posed with chilling purpose amid the ruins. Dupree and Amaia are following his trail to New Orleans. The clock is ticking. It's the eve of what's threatening to be the worst hurricane in the city's history. But a troubling call from Amaia's aunt back home awakens in Amaia the ghosts from her childhood and sends her down a path as dark as that of the coming storm.