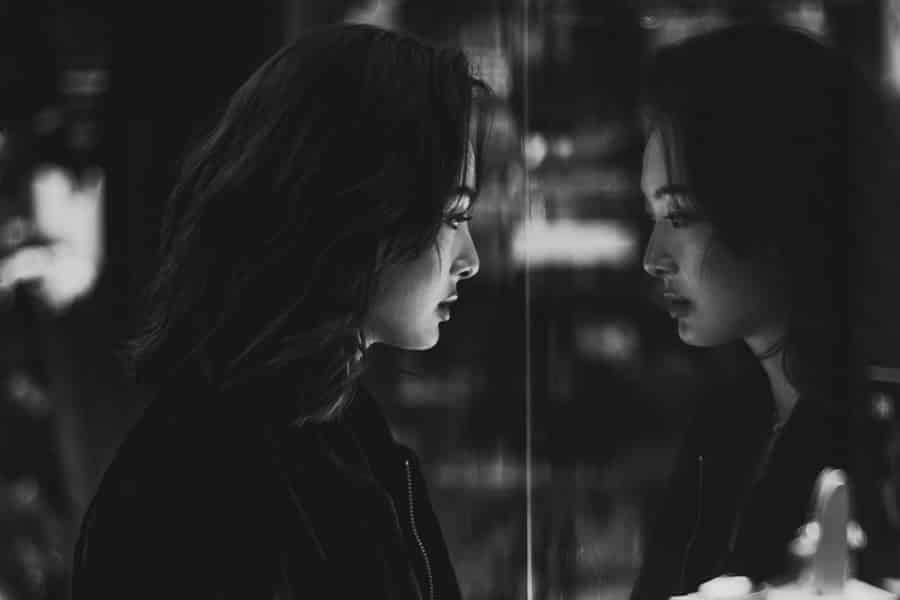 Bringing the Reader into Multiple Characters
Harvey Dent isn't the only two-face in the story-telling community. While the infamous comic book character might be the first one surfacing to your mind (or half of it) the idea of unfolding a story through dual perspective has a long and strategic history.
Dual perspectives in mystery and suspense works often have two lines in the water catching the same fish. And if you don't get hooked twice, chances are you just haven't read deep enough yet.
WHERE IT BEGAN
Two is a common number in the literary world. That's because stories thrive on duality. At a subconscious level, you already know this. Generations aside, the good versus evil point of view is one you've probably been reading as long as you've been literate. The Wonderful Wizard of Oz by L. Frank Baum, was a wildly successful novel written in 1990. It would be 5 years before Gregory Maguire came along and told the same story from a dual point of view in a work that would go on to win acclaim and press for its outstanding creativity. And while Wicked stands alone as an outstanding piece of art – the story would not have existed without its parallel predecessor from 1990. Stevenson's The Strange Case of Dr. Jekyll and Mister Hyde is another classic that carved a permanent seat at the dual perspective table. The dual perspective became one of the first novels to marry unreliable narration into duality – a concept unheard of at the time that is still analyzed and respected today. The success of Maguire and Stevenson came from the primal understanding of just one thing: literary duality when done right creates an irresistible story.
DIFFERENT TYPES OF DUAL PERSPECTIVES
The novel labeled "dual-perspective" is often stereotyped as one thing: two characters telling their version of a story until they eventually overlap. This isn't the worst way to label dual perspectives, but there's room for improvement once we're aware of the vast spectrum. Mystery and suspense authors worldwide have achieved acclaim by creating a variety of binate narrators. The most common is taking two characters living in the same timeline and dividing them by world. This is typically done by dipping into the same linear plot from a new set of eyes. Lisa Gardner's Find Her is a highly-rated thriller that uses this method to dip between viewpoints of a missing person and a detective assigned to the case. This choice in narrators is compelling because even when the switch is flipped between the two, the timer for each character is ticking downward. While the narrators are working towards different things, you can feel the sense of urgency as each page rides on. The structure of a story alone can keep readers hanging just on the edge.  A slightly deviated example of this duality is keeping narrators accessible across different timelines within the same plot. A clear example would be Gillian Flynn's Gone Girl. Although the married narrators live in the same plot of Amy Dunne's disappearance, Flynn chose a partially nonlinear timeline in which the novel begins with past journal entries of the abducted woman while simultaneously flipping perspectives to her husband's present-day whereabouts. Flynn eventually brings the story back into a linear fashion nearing a major twist in the work. Many can agree, the carefully executed duality in Gone Girl was magnetic for readers.
Another semi-frequented approach to duality is having characters exist in almost entirely different worlds leaving the reader to guess about their grand intervention. An Anonymous Girl
by Greer Hendricks and Sarah Pekkanen executes this beautifully as the reader finds themselves in constant anticipation of an explanation at every twist and turn until the eventual click-moment of a woman's intersectionality with her own therapist.
MOTIVE OF THE DUAL PERSPECTIVE
Evoking an emotional response is very important to any author, which is what makes a dual perspective so successful. The idea of reading into a character inside of a work forces readers to think robustly about the novel. If not a question of Where Is This Going? it's a question of Why Is This Going? Twofold storytelling leads readers down a winding path of miniature physiological warfare, which is why it is so popular in suspense fiction. Given any narrative, the reader attempts to place themselves in the story as early as chapter one. Having multiple character viewpoints, especially conflicting ones, create a decision point for the reader to decide who they will trust and why. These are the questions that prevail a consistent attention-span in the plot. Add an unreliable narrator or two in there, and it quickly becomes an addictive frenzy for the reader who is constantly left guessing.
When Paula Hawkins wrote Girl On The Train she was no stranger to this concept. The dual-perspective carries the stories of three women rather than just two. Hawkins wrote one of the character's to be an alcoholic which lessened the reader's ability to trust the point of view at all. By doing this, she brilliantly juxtaposes the reader's emotions against the narrative by allowing room for judgements to thrive. This choice in perspective gave Hawkins plenty of space to create gaping holes in the contrasting perspectives without the reader wavering since an emotional response was already barricading them from salient details. Because of the bullet-proof strategy Hawkins created in her narration, the novel's twists and turns smoothly transitioned into a satisfying payout.
The beauty of dual-perspective stories everywhere lies in bringing the reader into multiple characters and what they identify as their own corner of the world. As the reader gets to know each character's corner, the author slyly removes the walls that built each protagonist's hideout with an underhand, brick by brick, until the two opposing characters sit facing one another in an unexpected and climactic tension point. Their comfortable separation is unraveled in ways we, as readers, don't often expect. However, the clever construction and deconstruction leaves us relishing in the narrative – twice as satisfied.
About the Author
Lindsey Lamar is a twenty-four-year-old mystery and suspense author. Her debut arson-thriller, Better Off Guilty, released in April 2021. Lindsey is passionately dedicated to her latest works and the literary community she finds herself home in. Learn more about Lindsey at www.lindseywritesbooks.com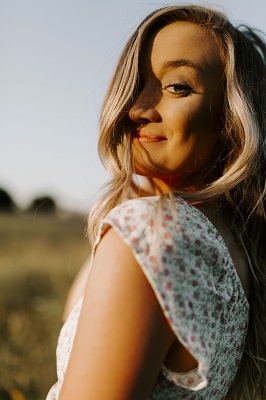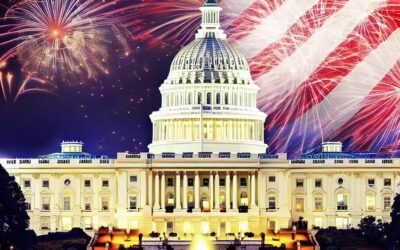 4th of July Political Thrillers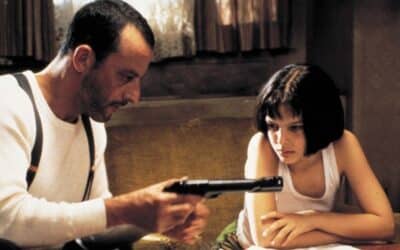 The Drama and Intrigue of Hitmen in Thrillers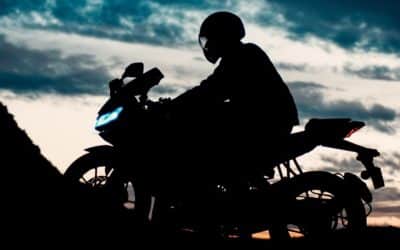 Reinterpreting the Best Action-Adventure Novels