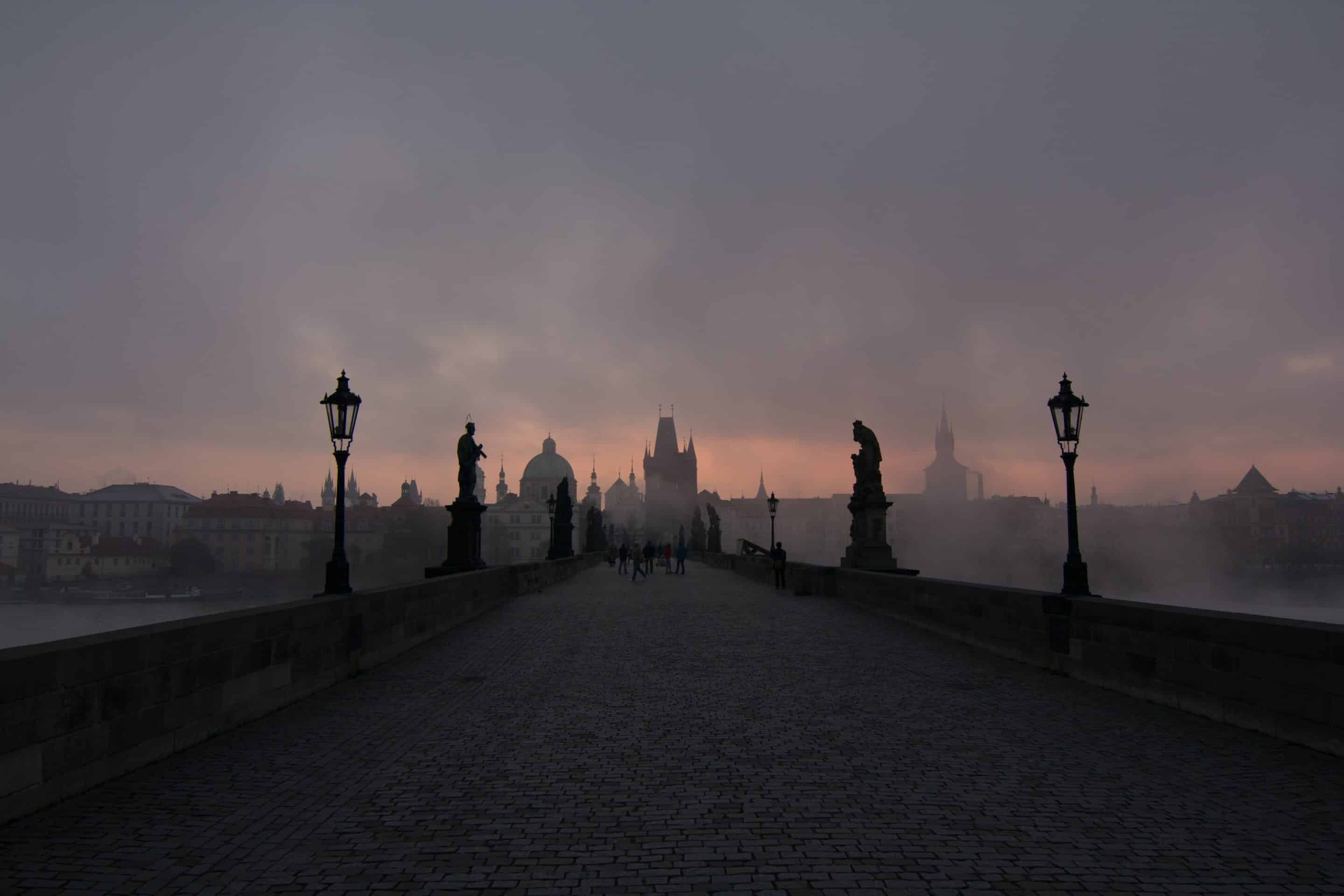 Four dark thrillers that will knock you sideways
"Something is rotten in the state of Denmark."
–Hamlet (1.4.95)
This state of rot was true in Shakespeare's time and it is just as true now. And it isn't just the Danes that whiff of murder and corruption. Europe's best thrillers and mysteries confirm that a stench also hangs over the Swedes, Germans, English, Norwegians and pretty much the entire European continent.
And to be clear, this rot has nothing to do with the bourgeois machinations of Downtown Abbey or the clever wit of Agatha Christie's Hercule Poirot. Nor is this a summer in Tuscany or spring in Provence. These thrillers swan dive into a dark European underbelly in the throes of a seemingly endless nightmare.
Wolf and the Watchman
Consider Swedish writer Niklas Natt och Dag's novel Wolf and the Watchman. The book is set in 1793 Stockholm and starts with the discovery of a human torso floating in a sewage-filled lake.
"He grasps the body in the water once his kicking has carried him close enough. His first thought is that he was correct. This cannot be a human being. It is a discarded carcass, tossed here by the butcher's boys, made into a buoy as the gases of decomposition expand its innards. Then the lump rolls over and shows him its face."
Someone has removed the arms, legs, and even the tongue and eyes of the victim, each piece hacked off and allowed to heal before another appendage was taken away. If that were not enough, the book offers a marvelous tour through the chancre-riddled slums of a decidedly unenlightened Sweden.
Babylon Berlin
If you like your historical thriller without 18th Century chancres, I would suggest a tour of 1920s Germany via Babylon Berlin by German writer Volker Kutscher. Sex, drugs, and political machinations in 1929 Germany – what could go wrong? The book offers a grim perspective of a country crushed under economic collapse and the growing stink of the German Gotterdammerung of Hitler and Nazi rule.
The Swimmer
Not into Nazis or decomposing Swedes? Perhaps you prefer the rot dressed in slacks and a preppy polo shirt. If so, consider a thrill ride across Europe via Joakim Zander's The Swimmer. The book kicks things off with a deep-cover CIA agent as he watches his girlfriend get incinerated by a bomb meant for him. Not only do we have a cavalcade of rotten Europeans in this book, but it also features a healthy dose of stink from the American side of the Atlantic. This quick-moving bestseller has multiple storylines and a narrative that toggles between first and third-person perspectives. It rivals the best of Robert Ludlum, Lee Childs, or John le Carré. 
The Keeper of Lost Causes
And if you thought Denmark had cleared itself of that Shakespearean stench through socialized medicine and assiduous bathing, you would be wrong. The stench in Denmark remains as vile as ever. Case in point: The Keeper of Lost Causes by Jussi Adler-Olsen. You might want to let your food settle before cracking open this tome of sadistic brutality. Or does spending years in a pressurized freight container sound like a vacationer's dream?
The Keeper of Lost Causes is the first in Adler-Olsen's Department Q novels that feature homicide detective Carl Morck. Morck isn't as well-known as Jo Nesbo's Harry Hole, but this guy can still pack a wicked Nordic kick to the groin.
And, please, don't let the somewhat unfamiliar geographic terrain of these novels put you off. There are still plenty of familiar characters populating these stories. This includes the troubled hero with a checkered past and a strong disregard for rules that prevent the metering out of a vigilante-style of justice.
Dag's 18th Century Swedish mystery features a Sherlock Holms and Dr. Watson type duo. But keep in mind, these characters resemble Holms and Watson just like a drop of psychedelic acid resembles Dom Perignon. The lead detective is dying of consumption and the Watson-like army veteran lost an arm in the Russo-Swedish War. The dying detective has an uncanny ability at deductive reasoning, like Holms, but unlike Watson the army veteran drinks too much, is quick to throw a punch, and carries a strong disdain for authority.
Adler-Olsen's Carl Morck also knows his way around a liquor bottle. He is separated from his wife, has his stepson living with him, and doesn't have a problem bending police procedures to suit his needs.
Be warned, these novels don't always follow the American thriller playbook with the hero getting the bad guy and the love interest all in the final pages of the book. For anyone who has seen the 1988 Dutch movie The Vanishing and the ghastly American remake featuring Kiefer Sutherland, you know what I am talking about when I say the endings to each of these books will knock you a little sideways.
Genieten!
About the Author
Brian Peters is the author of two novels. He holds a Bachelor's degree in English from the University of Washington, a Master of Science degree in Journalism from Northwestern University, and a master's degree in Library and Information Sciences from Rutgers University. 
Latitude 47 is his latest thriller that takes place in Seattle.
In the 1990s, Seattle was a city trying to forget itself. The concrete Kingdome would be torn down. The polish and gloss of technology would replace the city's blue-collar roots of timber, fishing, and airplanes. Ancient cedar trees overshadowed by monoliths of steel and glass. Clay reports on crime for a Seattle daily newspaper. At night, he sleepwalks through a soggy gray cityscape.
Kiki, a descendant of the Duwamish Tribe, searches for a connection to a place that no longer feels like home. And Carpenter, a Seattle police detective, tracks the ghost-like movements of a murderer carving his way through a Central District neighborhood.
You can find out more at www.aasppress.com.