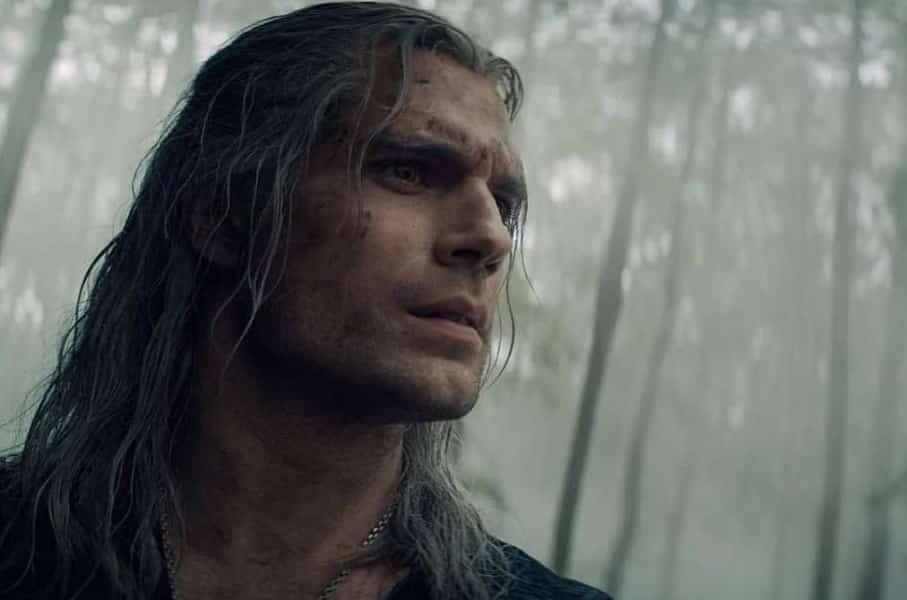 Fantasy Horror Books and Film
A beginner's guide to the fantasy horror genre
Fantasy horror has made a name for itself. As verbose as the horror genre itself—where one story may explore psychological fears, while in another may tally success by the amount of gore—fantasy horror incorporates the best of both worlds.
Horror allows readers to explore the darkness and fears that live in every one of us, while a combination with fantasy introduces other worlds beyond our own, filled with sorcery, the living dead, and cruel magic systems.
Below I'll briefly introduce a few iconic (and some lesser known) mediums that dabble in the fantasy horror genre, with the goal of introducing the genre to unsuspecting readers who know nothing of it, while expanding the horizon for those already familiar with its terrors.
Books (Large Publishers)
Joe Abercrombie's The First Law series
Abercrombie has become a defined name within the grimdark genre, which is known for its bleak settings, characters, and philosophies that attempt to subvert the high fantasy tropes of old. In The First Law series, the large cast of characters within proves that fantasy need not be defined by noble knights with honorable intentions. The content gets dark, including the humor and the gruesome battle scenes. So if you're looking for a series to sink your teeth into that plunges you into a fantastical realm while portraying a sense of realism with its desolate setting and plot, then give this a try.
Timandra Whitecastle – Touch of Iron
YA meets grimdark. For those readers who enjoy the YA genre, but want to mix in the grimdark plot and content, then Whitecastle's Touch of Iron should be next on your TBR. As the female lead at the helm, Noraya endures misfortune and torture as the quest for the legendary Living Blade unfolds. The blend of YA's well-known tropes, such as character tone and teenage protagonists, and the gory descriptions of grimdark creates a unique tale for readers who want both genres in one novel.
Bloodborne graphic novels
Want the grimdark visuals on display in vivid detail along with the story? Try out the Bloodborne graphic novel series. It takes the content from the video game series on which it is based (oh yea, if you're looking for grimdark video games, this is a good one to try out), and migrates it to the reading realm.
Books (Independent)
Lee C Conley – A Ritual of Bone
We all enjoy the zombie plague. But what's even better—a zombie invasion and necromancy set in a Viking culture. With multiple POVs, this tale about an ancient evil is perfect for those wanting to try out some indie authors while exploring fantasy horror.  
Clayton Snyder – The Obsidian Psalm
Anytime resurrection is involved in fantasy, something nefarious is afoot—at least, that's the case in this grimdark. Rook is killed by those he trusted, only to be brought back to the land of the living with a head full of memories that don't seem to belong to him. Best of all, there's a necromancer war unleashed on the world. Snyder's prose and vivid descriptions hold nothing back for the reader, and this one isn't for the faint of heart. But those wanting the merciless slasher elements with their fantasy will find this to be right up their alley.
TV and Movies
The Witcher (Netflix series)
Sometimes, horror can be boiled down to nasty monsters hunting down humans, or vice versa. As is the case in this dark fantasy, Geralt of Rivia is a Witcher, known for hunting down beasts and abominable creatures for a price. What's great about this Netflix adaption is that it's based on a book series—so if you find yourself enthralled with Geralt's dry personality as he fends off nightmarish creatures, then no need to wait for future seasons to release. You can just read the books instead!
Castlevania (Netflix series)
Inspired by the video game series, this anime adaption is sure to win over even those unfamiliar with the anime genre. In this dark medieval fantasy, vampire hunter Trevor Belmont teams up with Sypha, a magic user known as a Speaker, to try and defeat Vlad Dracula and his horde of vampiric demons. There's plenty of human and vampire blood spilled, but the plot (not to mention the superior anime art) is beyond captivating. This show is one of the few successful videogame-to-tv/movie adaptions out there.
Gretel & Hansel (film)
The title of this 2020 film reveals the familiar material it's based on (the tale by Brothers Grimm), but takes the horror elements (the blood thirsty witch) and runs with it. The result is a creepy tone and vibe that, although slow paced a times, is the epitome of what fantasy horror is all about.
The Witch (film)
Another slow burn, though arguably better fit for it, this film explores the spiritual and religious beliefs that lead a banished New England family to fits of paranoia and grim consequences after a witch curses them. Like the best of horror masterpieces, this story infers layers of depth that the viewer can dissect after the last haunting moments of the film close. It also proves that a fantasy horror doesn't necessarily need to have magic abounding around every corner—just the superstition that it could have it.
About the Author
Enthralled by the magic that written stories contain, Jesse Nolan Bailey has always wanted to be an author. With his debut fantasy series, A DISASTER OF DOKOJIN, released to the masses, he can now feel validated in his growing sense of imposter's syndrome. He lives in Durham, North Carolina, where he has embraced the equally-gratifying lifework of hosting a trio of spoiled cats and two mini-aussies.
More at jessenolanbailey.com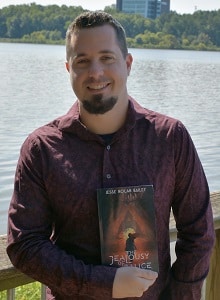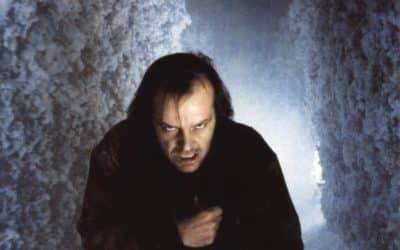 Driven mad by loneliness, cabin fever, separation, and isolation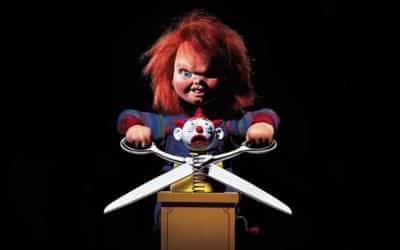 The Evolution of the 'Creepy Doll' Horror Trope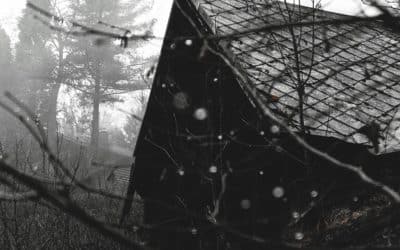 The role of the house in suspense fiction