Move over, "Jack Reacher" (Lee Child) and "Evan Smoak – Orphan X" (Gregg Hurwitz). Ben Koenig has arrived, not a Superman, but a kind of Batman – without superpowers, but with diverse training as a U.S. Marshal. Ben was the head of the U.S. Marshals' elite Special Operations Group (SOG). They were charged with apprehending the most notorious criminals.
Ben was referred to in the criminal underworld as "Hell's Bloodhound." As criminals, terrorists, and militias were arming themselves, the SOG and Ben's approach was overwhelming force.
Years ago, during a mission gone wrong, a perp picked up a hidden Kel-Tac semi-automatic in a baby's crib. He was taken down as he fired a shot. The bullet ricocheted off an iron lintel above the door and hit Ben in the head. His tactical helmet absorbed most of the impact, but a small fragment crept under the rim, embedding itself in his forehead and skull. A surgeon easily removed the shrapnel, but an MRI scan unexpectedly revealed his right amygdala was calcified and shrunken, findings compatible with the rare Urbach-Wiethe disease, likely present his whole life. The neurologist suggested he end his career.
Damage and wasting away of the amygdala resulted in a physiological response to danger and threat of true fearlessness. Most have a fear response to dangerous situations, which was absent in Ben. This could be as much a detriment as beneficial in the field. Who could rely on his risk assessment? He wasn't made to retire but was required to undergo an extensive three years of specialized training. Plus, he would be accompanied on missions by a second in command to assess risk. His training involved outside agencies: Marine Recon, Navy Seals, advanced demolition, lock picking, close quarter battle marksmanship with Delta Force. He studied with the Israeli Mossad, the British SAS, learning hostage-rescue techniques, and specialized breaching methods.
Six years ago, he led a specialized attack against a well-fortified house hosting a horrific operation. These lowlifes were televising a pay-per-view event in which little children were thrown into a ring with a starving pit-bull. This is a special kind of sickness, where children were being ripped apart for the enjoyment of depraved scum. The FBI had stumbled upon this ongoing "child-snuff" ring. The SOG conducted an armed assault, wreaking havoc on the perpetrators. Ben stormed into a room in which a young man was holding a child at gunpoint. Without a second thought, he delivered a "double tap" to the head, dropping the man instantly. Three days later, he found out that the young man was the son of a Russian mafia kingpin. He was given an ultimatum by the Russian, Yaroslav Zamyatin, who did not condone his son's actions but needed to save face. He was given 24 hours to disappear before a 5 million dollar contract was initiated. If he didn't disappear, his sister and family would be killed.
After six years of successful hiding and roaming from city to city, he looked up at the bar TV to see his face on the FBI's 15 Most Wanted List. Ben quickly realized that someone wanted to talk to him very badly. He soon learned that the Director of SOG, Mitchell Burridge, whom he held in high esteem (his mentor – friend – a father figure), wanted to find his daughter, Martha. A vivacious, witty young woman, Martha was attending Georgetown University, studying forensic accounting. She was reportedly researching a somewhat suspicious solar energy company. She was kidnapped weeks ago but only reported when she didn't return to college after her break. There were no clues or leads about what happened. Mitch had last talked with her two months ago. If she isn't alive, he is given permission to eliminate those involved. Ben follows the trail to the small town of Gauntlet in the Chihuahuan Desert. A group of people has secrets they'll do anything to protect.
M.W. Craven masterfully spins a high-octane action thriller that grabs the reader by the throat. The action and suspense are relentlessly ratcheted up in this page-turner, escalating into an amazing denouement. Craven weaves into the plot multiple colorful characters, such as Samuel Osborne, the forger supreme, who has unparalleled computer skills and puts information into the database to support his IDs. He developed his skills in the labs of MIT, majoring in polymer engineering with a minor in photography and film makeup. Along the way, the reader not only learns about sophisticated weaponry and tactical breaching and fighting techniques but also the art of "disappearance" and staying off the grid.
This is obviously our first encounter with Ben Koenig, but more will follow. I'm personally well ensconced on this fast-moving roller coaster ride.
Thanks to NetGalley and Flatiron Books for providing an Uncorrected Proof in exchange for an honest review. Hopefully, the next adventure will arrive very soon!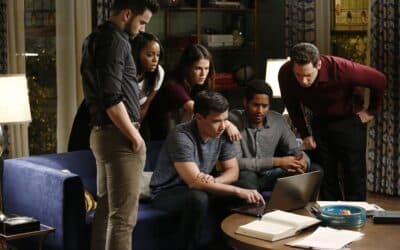 The Secret History, Brick, and Other Campus Crime Thrillers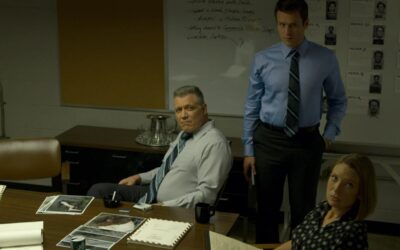 The Appeal of Criminology in Crime Thrillers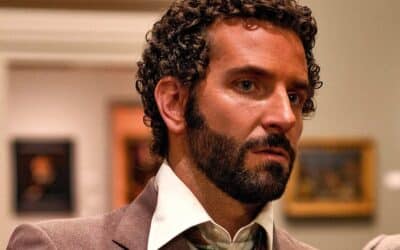 The Allure of Con Artists in Crime Stories