Finlay Donovan Rolls the Dice
reviewed by Sandra Hoover
Finlay Donovan and crew are back in the most outrageously funny, sexy, fast paced story yet in Finlay Donovan Rolls the Dice.   Author Elle Cosimano doesn't miss a beat or trick in giving fans of the series all they've been clamoring for and then some in book four of the Finlay Donovan series.  Get ready to repeatedly laugh out loud while holding your breath in anticipation of the next fine mess these two hard luck ladies will inadvertently land in. 
It's never a matter of "if" but rather "when" another dead body will surface as Finlay and Vero entertain readers in another adventure of a lifetime.  They're in Atlantic City, baby!  Let the good times and dice roll!
Under the guise of a girl's weekend away, Finlay and Vero plan to slip away in a desperate search for Vero's guy Javi who's been kidnapped by a loan shark willing to exchange him for the money Vero owes him.  Simple, right?  Not with these two self-appointed sleuths!  Before they can skip town, an entourage including Finlay's mother and kids plus her annoying ex Steven pile into their rental to join their getaway.  It's only a matter of hours after their arrival at a rundown hotel until Finlay and Vero break into the loan shark's room and discover him and an accomplice dead.  They do what any responsible citizen would do . . . put the bodies on ice in the bathtub and start covering their tracks, of course!  Complicating an already stressful situation, they return to their seedy hotel to discover that Finlay's crush hunky cop Nick and dirty partner Charlie plus Finlay's sister and her cop lady friend have checked into rooms across the hall under the ruse of protecting Finlay and family from Russian mobster Feliks Zhirov.  In a matter of hours, a bad situation hits rock bottom with conflicting personalities, desires and motives clashing and more dead bodies surfacing.  The story that unfolds is a hysterical runaway train of impossible situations careening off the tracks as the twists and turns keep coming page after page.  Plan on reading straight through as there's no more chance of you pausing reading than there is a prayer of stopping the train wreck happening on page.
From start to finish, Finlay Donovan Rolls the Dice is pure reading entertainment with fast-paced action, over the top suspense and slapstick style comedy reminiscent of the age-old antics of Lucy and Ethel fame.  If that's not enough, it's also sensuously sexy and steamy as affairs between Finlay and Nick heat up much to the delight of fans, but the despair of Steven who's delusional in clinging to hope of a reconciliation with Finlay.  Cosimano excels at rendering visual scenes that draw readers into the story while charging them with figuring out how in the world these two seemingly doomed characters will worm their way out of another catastrophe resulting from being in the wrong place at the wrong time. 
Highly entertaining, hilarious and heartwarming, Finlay Donovan Rolls the Dice pushes all the right buttons for fans of the series.  While each book stands alone, I recommend beginning with book 1 and enjoy each subsequent title in turn.  You won't regret getting to know these characters firsthand as the overall story arc unfolds from book to book.  This reader's already looking forward to the next addition to the series and the convoluted adventures this duo will undoubtedly find themselves in.  Highly recommended to fans of the series and readers who enjoy a hardy laugh along with their suspense.
Finlay Donovan Rolls the Dice is available at: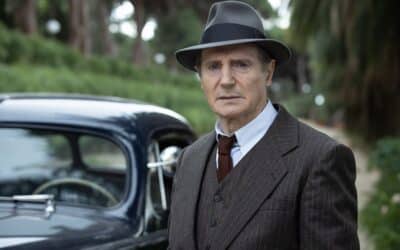 Sleuth detectives hold a special place in literature and screen adaptations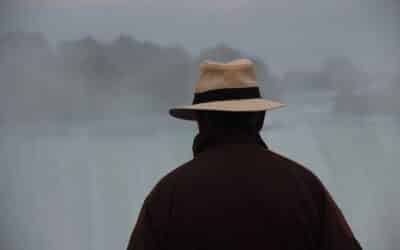 The mysterious world of amateur sleuth short stories
The Most Unlikely Amateur Sleuths in Mystery Fiction