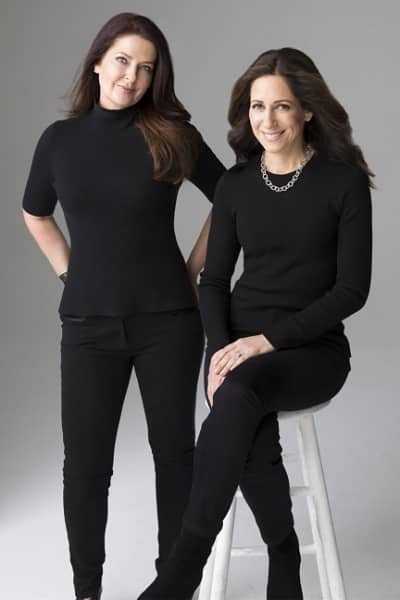 Greer Hendricks and Sarah Pekkanen
Greer Hendricks and Sarah Pekkanen are the number one New York Times bestselling co-authors of THE WIFE BETWEEN US, AN ANONYMOUS GIRL, and YOU ARE NOT ALONE, as well as the forthcoming, THE GOLDEN COUPLE. AN ANONYMOUS GIRL and YOU ARE NOT ALONE have been optioned for television with Greer and her co-author, Sarah executive producing. THE WIFE BETWEEN US has been optioned for film by Amblin Entertainment, with Greer and Sarah screenwriting the adaptation.
Q. Your latest, The Golden Couple, is a twisty thriller about a couple on the rocks, and the secrets that come crashing in when they sit down with a rogue marriage counselor. Without giving anything away, how are secrets and betrayal at the heart of this story?
Sarah: There's a deliciously voyeuristic element to The Golden Couple. In peeling back the facade of an enviable marriage, it's like we're getting the chance to snoop through the diaries and nightstands of that couple – the seemingly perfect pair who never argue and who never have dog hair on their coats or mud on their designer boots. Avery, the maverick counselor at the heart of our story, knows nearly every married couple keeps secrets from the outside world as well as from one another. One of the great things about Avery is that she won't tolerate being lied to – and her unorthodox method of treatment is often most successful when she helps a client understand that the most important person they've been lying to is themself.
Q. Why do readers love secrets, especially in other peoples' marriages?
Greer: There's a reason why the adage you never know what goes on behind closed doors rings true for many of us. Today, more than ever, we scroll through social media and see a glamorous couple at a fancy restaurant or a smiling family beach photo, but these images might not reveal the truth. In my experience, most people are dealing with something beneath the surface (an unhappy marriage, a troubled child, an ailing parent) and it makes us feel less alone to know that others might also be struggling.
Q. Greer, you were Sarah's editor before you joined forces to begin a writing partnership. How did this winning duo form?
Greer: Sarah and I worked on seven books together as an author/editor team. When I left corporate publishing, I knew I wanted to try and write a novel, but I wasn't telling many people because I was terrified I would fail. However, I did confess this secret to Sarah and she suggested we write together. Sarah is instinctual and her gut told her that as a team we could create something magical. We came up with the synopsis for The Wife Between Us and hit the ground running.
Sarah: At the time, Greer was editing a couple of different writer duos that I also knew pretty well, and I think that's what initially gave me the idea. As a former newspaper journalist and magazine writer, I'd collaborated with lots of writers on smaller projects, and I'd always enjoyed the process. I trust my instincts because they usually guide me well – and I'm very grateful that in this case, they nudged me toward a writing partnership with Greer!
Q. What's it like to write novels with another person?
Sarah: Covid changed up our work routine, like it did for just about everyone else in the world. Greer and I still talked about every scene, but there was more individual writing in this book because our houses were too noisy and chaotic to allow for productive Google calls (it tends to put a damper on the creative process when one hears shouts of, "Moooooommmmm, can you make me something to eat?")
We always say one of the best parts of working together is when we tour – after spending so much time on the phone, we love getting together in person, having a glass of wine, and talking for hours. We can't wait to do that again.
Greer: Having never written a book alone, I can only say writing with Sarah has been a magical experience. For our first three books we wrote every line together using Google docs and Google hangouts (without the camera!). We got on the phone at 9 a.m., caught up on our personal lives and then hunkered down to work.
For The Golden Couple our process was a little different because we both had houses filled with children and partners, but the result still worked. I would say, there is very little dividing and conquering because we both enjoy all aspects of the process from research, writing, revising and even the promotion/marketing side.
Q. Your hits just keep coming, with successes like The Wife Between Us (2018), An Anonymous Girl (2019), and You Are Not Alone (2020). Was there a moment when you realized you'd hit it big?
Greer: I think the moment I felt like we were really succeeding was when we learned that The Wife Between Us had landed at number 2 on The New York Times bestsellers list. Our publishing team called Sarah and I to tell us the incredible news and I still have the folder where I wrote down the number. As if I was going to forget it!!
Sarah: For me, it was the moment we learned Jen Enderlin, the editor atop our dream list, wanted to publish our book. Things happened so quickly after that – within a day, a Hollywood scout had gotten her hands on the first third of our manuscript and our outline for the final two acts, and suddenly we were on the phone with producers and film agents who envisioned our story for the screen. Amblin bought the rights to The Wife Between Us, and subsequently hired us to write the script. I'm a writer, yet I have no words to convey how thrilling this felt. It still seems surreal.
Q. Who are some of your favorite authors?
Sarah: Far too many to list here! Some of my favorites are Taylor Jenkins Reid, Sally Hepworth, Laura Dave, Colleen Hoover, and I adore everything Michael Connelly and Harlan Coben write. I recently devoured The Four Winds by Kristin Hannah, and I love dipping into YA – a favorite in that genre is Nicola Yoon's Everything, Everything. Lisa Scottoline is one of the nicest authors I've personally met, and I'm a big fan of her work. And my high school classmate, Laura Hillenbrand, is perhaps the finest writer I know (as well as a hilariously funny person).
Greer: I can't even begin to list all of my favorite authors but here are a few of my favorite books of the past year. First up, two books about publishing The Plot by Jean Hanff Korelitz (about a once-promising author, who now teaches MFA seminars at an obscure university, and steals an irresistible storyline from one of his students to write his own come-back) and Who is Maud Dixon? by Alexandra Andrews (a low-level editorial assistant who years to be a famous author stumbles into a position working for a mysterious bestselling author, Maud Dixon). Also, like a million other readers, I loved Hamnet by Maggie O'Farrell and The Vanishing Half by Brit Bennett. In the memoir category I devoured Katie Couric's Going There and Andre Agassi's Open.
Greer Hendricks and Sarah Pekkanen's Latest
The Golden Couple
If Avery Chambers can't fix you in 10 sessions, she won't take you on as a client. Her successes are phenomenal–she helps people overcome everything from domineering parents to assault–and almost absorb the emptiness she sometimes feels since her husband's death.
Marissa and Mathew Bishop seem like the golden couple–until Marissa cheats. She wants to repair things, both because she loves her husband and for the sake of their 8-year-old son. After a friend forwards an article about Avery, Marissa takes a chance on this maverick therapist, who lost her license due to controversial methods.
When the Bishops glide through Avery's door and Marissa reveals her infidelity, all three are set on a collision course. Because the biggest secrets in the room are still hidden, and it's no longer simply a marriage that's in danger.
Greer Hendricks and Sarah Pekkanen's latest available at:
Domestic Thriller Features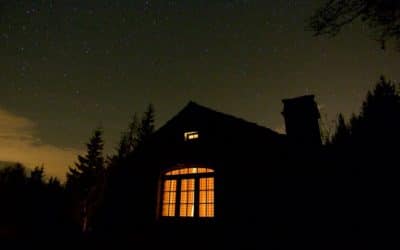 Why the domestic thriller genre impacts us so deeply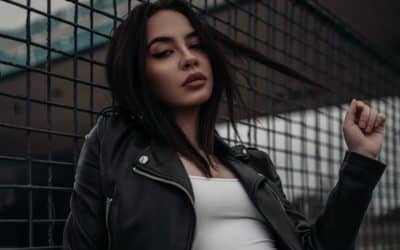 On the appeal of domestic thrillers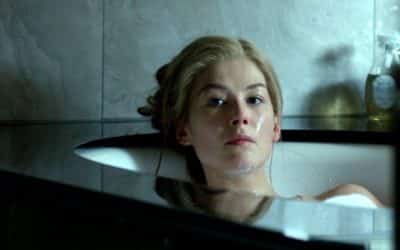 Why are domestic thrillers all the rage?