reviewed by Sandra Hoover
Hello, Transcriber is the dark, highly atmospheric story of one woman's introspective scrutiny of her life at a time when she's at a crossroads, facing a monumental decision about the direction she will choose.
It's an unsettling story featuring tormented souls treading water, fighting an undercurrent of darkness threatening to pull them under. It's the story of one woman's journey from her lowest point to taking charge of and owning her own life.
Black Harbor, Wisconsin is a seedy, crime infested town with dark alleys and shadowy streets where nothing good ever happens. Hazel Greenlee and husband Tommy moved there in search of work – he as an Aquatic Ecologist and she as an aspiring writer who finds work as the night shift Police Transcriber. Hazel sees her job as an escape from a troubled marriage and as fodder for her unwritten stories. Two major events occur during one of her earliest night shifts – she hears a hypnotic police officer's voice coming through her transcription headphones stirring long forgotten feelings within her, and a man writes a mysterious message on her frosted office window . . . with someone else's frozen finger. Hazel recognizes the man as one of two residing in the rundown duplex beside her and her husband, and she soon learns the hypnotic voice coming through her headphones is the mysterious Det. Nikolai Kole who recorded his case notes from the overdose death of a nine-year-old boy. Nik suspects the drugs were purchased from a drug dealer aka The Candyman who continues eluding police. Hazel is intrigued with both the man and the case and soon becomes swept up in the murder investigation . . . and eventually in the complicated life of Det. Kole. Both prove to have profound effects on her life as she joins the detective in morally and ethically questionable actions. And by holding back one vital piece of information, Hazel may have signed her own death warrant.
Hello, Transcriber is a dark and somber edge-of-your-seat thriller. The story unfolds through Hazel's unreliable point of view allowing readers inside her scrambled brain as she deals with feelings of entrapment. The murder investigation she becomes enthralled with becomes a bright spot in her otherwise dreary life. Hazel's a depressed and dysfunctional character on her best days . . . and on bad days? She's borderline suicidal often finding herself standing on Forge Bridge, the site of several local suicides, staring into the murky water. She hears the roar of the river demanding little tributes – a bracelet, scarf or better yet . . . a lost soul, and Hazel knows it's summoning her as she sinks deeper into depression, deeper into the investigation and deeper into the life of Det. Kole.
Hello, Transcriber is a story strongly driven by place with fallible characters trying to fight their way out of the darkness. The author's vivid descriptions are vital in maintaining the dark, ominous tone throughout the story as the grimy, drug-ridden city becomes a character that permeates odors as rancid as it looks. As the story unfolds, the pace escalates in time with the rising paranoia in Hazel along with the rhythm of the water rushing under the bridge demanding more sacrifices. Readers are charged with following a twisted, convoluted plot line and unreliable characters all the way to the shocking conclusion. Dismal and somber from beginning to end, Hello, Transcriber will feed the need for fans of dark suspense thrillers. Highly recommended.
Hello, Transcriber available at: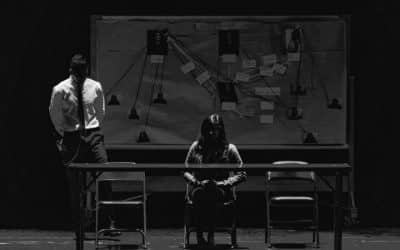 Mystery and Crime Sites You May Not Have Heard Of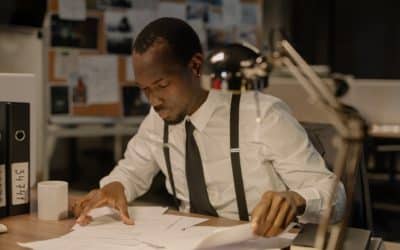 Six experts discuss the form's creativity, craft, and market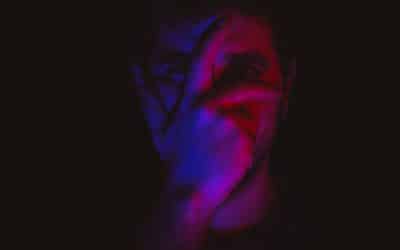 Forensic Psychologists in Crime Fiction