reviewed by Sandra Hoover
My first thoughts after receiving this book for review was another book about twins…I mean how different can it be? I opened the book, started reading and a few hours later finished the book because Holy Cow there's no way to stop the free fall once you head down this rabbit hole!
Her Perfect Twin is . . . perfect. Don't hesitate to grab this book and dive in. I promise you it's original, cleverly written and guaranteed to keep readers guessing until the last phenomenal shocker on the final page.
Megan and Chris Hardcastle have been married about four years when she discovers pictures on his phone of someone who's the mirror image of her, lying across their bed wearing scanty, sexy lingerie. But wait a minute . . . she doesn't own said lingerie, and she certainly didn't pose for this semi-naked, come hither photograph. There's only one possibility . . . the photo is of her identical twin sister Leah. The thought of her estranged twin sleeping with her husband in their marital bed enrages Megan. She hasn't spoken to Leah since she sold a book they started writing together as her own, cheating Megan out of any of the accolades and proceeds. The sale of the book made Leah independently wealthy and an Instagram Superstar. Since birth, Leah has taken glee in torturing Megan by stealing anything or anyone Megan showed an interest in so she's not surprised Leah would betray her this way. To Megan's knowledge, Chris has never met her sister and yet her gut's telling her he's deceived her in the worse possible way. Truth be known, Megan fears Chris's violent mood swings so rather than confront him, she decides it's time to have a heart-to-heart with her estranged sister. The aftershocks of their meeting forever changes their lives and is the catalyst that drives the rest of this crazy, twisted, no bathroom breaks thriller.
While Her Perfect Twin relies heavily on the identical twin factor, it's done so in a completely atypical manner. The story follows anti-hero Megan as she attempts to find a solution to the chaos she finds herself in by juggling two lives – hers and her dead sister's.  If she plays her cards right, she just might come out of this without being charged with murder and free of her lying, cheating, manipulative husband. The answer is pretty obvious – one of the twins has to disappear permanently, and she'll play the role of the surviving twin until death do her part. Which sister should she claim to be? Just when Megan thinks she has it figured out, the covid pandemic hits and she's locked down with Chris. Let the games begin!
Her Perfect Twin unfolds through multiple narrators albeit primarily Megan's point of view in the first half. Later, readers are also privy to Leah and Chris's version of this sordid tale right up to the final part where an attorney's view point brings the story home. It's extremely difficult to relay how twisted this story is without spoilers and that's why I won't reference any more of the plot line. Go into this one blind, and I think you'll find yourself surprised and highly entertained.
Sarah Bonner has killed it with her debut novel, showcasing her fantastic skill at characterizations and voice. These characters are seriously flawed with questionable motives and yet as a reader, I couldn't get enough. The dialogue is sharp and on point, the plot line insane, and yet this author not only makes it work, she blows it out of the water. Time and time again, I found myself gasping at this or that jaw-dropping disclosure. While Her Perfect Twin is character driven, the brilliant manner in which Bonner drives the plot line with unforeseeable twists and turns kept the entire reading experience off-kilter just enough to keep me guessing.  And then there's the ending. I love ambiguous endings where the author seemingly leaves readers with a piece of the puzzle missing and charges them to come play . . . figure it out. I will say, if you think the ending abruptly comes out of left field, do as I did and go back and reread the earliest part of this story. You'll find a trail of story crumbs with foreshadowing that leads reader's right to this stellar ending.
Her Perfect Twin is an intense psychological thriller that's highly original and atmospheric. It addresses issues such as toxic relationships, sibling rivalries, mental and physical abuse, manipulation and deception. It's the second book I've read set during the pandemic, and I'm happy to say the author uses it as a tool to manipulate the plot and characters but never allows it to overwhelm the story. Congratulations, Sarah Bonner! You deserve a standing ovation. Her Perfect Twin is a stunning, rare gem in the pool of debut novels. A 2022 Favorite. Highly recommended to fans of suspense and psychological thrillers and readers who love a good twist. You don't want to miss this one!
Her Perfect Twin available at:
Domestic Thriller Features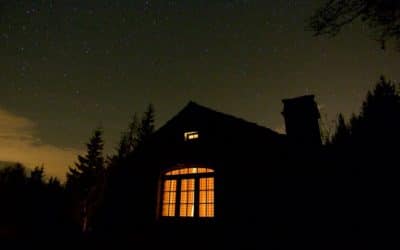 Why the domestic thriller genre impacts us so deeply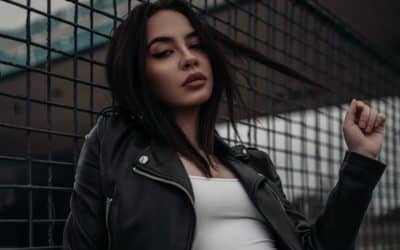 On the appeal of domestic thrillers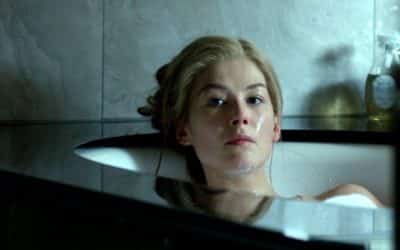 Why are domestic thrillers all the rage?