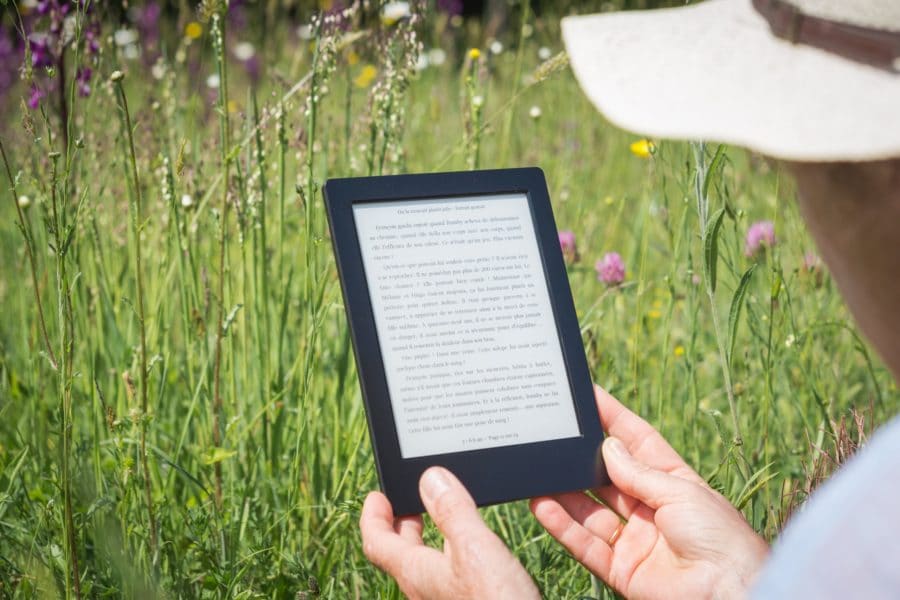 From classics to newer titles, here's how to find a selection of free ebooks without paid subscriptions
If you love reading, you can go through a lot of books. And that can get expensive, even if you're opting for lower-priced ebooks over hard copies. By mixing things up with a free ebook here and there, you can make your money go further. And by branching out from where you typically find your books, you might even discover a new author or series.
Of course, there's no such thing as a free lunch. Don't expect to be first in line for the newest releases or find all the best works from your favorite authors. But if you like the idea of tapping into lesser-known authors or classics in the public domain, you can't beat free. Here are five ways to score free ebooks:
Check out your local library.
You probably already use your local library to check out hard copies. Borrowing ebooks works in a similar way. Your library has a set number of copies they can lend out at any given time. Reserve one online, and when it's available, select the format you want to download. This is a great way to get your hands on newer titles, although snagging the latest releases may take a little time on the waiting list.
Visit your favorite publisher's website.
Some publishers will reward you with a free ebook simply for providing your personal information. For example, big five publisher Simon & Schuster gives you an ebook credit when you sign up for their mailing list. The downside? There's a very limited selection of titles to choose from, and you need a special app to read the ebook once you've claimed it.
Sign up for BookBub.
BookBub offers an easy way to find deals on books you might like. As a recommendation tool, it's not nearly as robust as Goodreads. But it does have some deep discounts in the genres you've identified as your favorites. The free titles are admittedly lesser known, but they're a no-risk way to discover new authors. Bestsellers are typically a few bucks.
Find classics at Project Gutenberg.
This online library is open to everyone, no need to sign up or log into anything. The titles are older books that are out of copyright, but since we're talking about classics, they still hold up. Check out the frequently downloaded books to find titles like
The Adventures of Sherlock Holmes
and works from famous authors like Agatha Christie.
Search Books on Google Play.
There are two ways to find free books on Google Play. If you're on an Android device, just open the app, tap "Books," swipe left, and tap "Top Free." When using your computer, navigate to (or just search for) the top-selling free collection. As with Project Gutenberg, you'll see classics that are in the public domain. You'll also find a few more recent, albeit off-the-beaten-path, titles from bestselling authors.
You can find other websites that work in similar ways to the ones above, but a word of caution. Do your research and make sure the site has good reviews and can be trusted before you try downloading anything. The last thing you want is to download ransomware instead of the bestseller you were looking forward to. As always, happy reading!