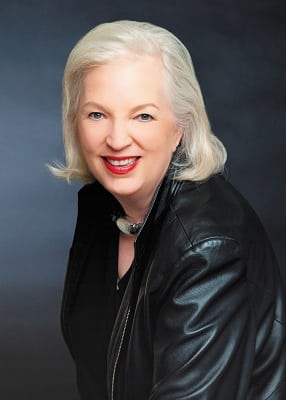 Judith Ann Jance is the top 10 New York Times bestselling author of the Joanna Brady series; the J. P. Beaumont series; three interrelated thrillers featuring the Walker family; and Edge of Evil, the first in a series featuring Ali Reynolds. Born in South Dakota and brought up in Bisbee, Arizona, Jance lives with her husband in Seattle, Washington, and Tucson, Arizona.
Interview by Elise Cooper
Q Rumor has it you had a hard time writing this story. Is that true?
A. Jance: This book took a whole year to write. In 2022 I was working on it. After writing nine chapters I handed the draft over to my husband, Bill. He handed it back to me and said, 'I cannot read this. It is a mess.' He is a very brave man. I reread what I had written, and he was correct, it was a mess. What was wrong, is that the bad guy had not appeared in the first quarter of the book. There was no foundation in the first draft. I did a complete rewrite. Bill, my agent, and my new editor all liked the new story.
Q In this book Ali Reynolds is not endangered?
J.A.: Yes. This is unusual. I wanted to show how it takes a village of law enforcement officers to solve a crime.
Q You made the police officers come to life. Would you agree?
J.A.: These days the press has the police as bad, uncaring, and evil. A scene in the story really underscores how much the police characters in the books cared. I had goosebumps when I wrote it. The bad guy from the Arizona Highway Patrol is arrogant and an a-hole. But all the others are good and are lined up against evil. The vast majority are not bad. Part of the purpose of this book is to give their stories, such as Hal.
Q How would you describe, Frank Muñoz, the bad guy?
J.A.: He is resentful and has a motivation of revenge, to kill those who have wronged him. He is angry, dangerous, arrogant, an abuser, and corrupt.
Q This book includes domestic violence. Tell us about that.
J.A.: It was the whole point of the book. The Dahlke House was made up but based on my knowledge of domestic violence and the counselors. Often the people involved also have been abused. Domestic violence workers are heroes and are at risk. The guys who perpetrate domestic violence think it's my way or the highway and anyone who gets in their way will be run over. The initial murder of Danielle had her husband as a suspect. The police cleared him and was able to give him his whole life back, totally exonerated. This is important because in solving long cold cases justice is served but also clears the names of those thought to be perpetrators but were not, getting rid of the suspicions hanging over their head.
Q What can you say about having different types of characters in your books?
J.A.: What makes a painting, the contrast. In my books, there are little pieces of lightness, such as Cami taking down that attorney in London. B. is somewhat MIA because he is in the hospital getting a shoulder replacement. Instead of using the saying, 'follow the evidence,' I follow the story.
Q What about the next book?
J.A.: The Brady family shows up in the next Walker Family book due out next fall. In September it will number six, titled Blessing of the Lost Girls. It is set on a reservation. The stories and legends I learned as a storyteller on the reservation are weaved into the background. There will be missing and murdered indigenous girls, which I knew about since the early 90s. Readers might want to look at my blog on my website.
Collateral Damage by J. A. Jance blends a very twisted story involving security, battered women, organized crime, murders, corruption, and revenge. It is told from different points of view between High Noon characters, several police forces, and investigators trying to piece together a puzzle that spans many different jurisdictions.
Readers soon learn about Frank Muñoz, a disgraced former cop, out on parole after twenty years. He is focused on revenge for those who helped to put him behind bars: The wife who abandoned him after his arrest, the mistress who ratted him out for abetting a money-laundering scheme, and the detectives who presided over his case all those years ago.
Ali and her husband B. Simpson are drawn into the situation when B's airport shuttle is run off the road, with he and the driver hospitalized. Was B. the target or just collateral damage since the driver was a retired detective?
The added twist is that B. suspects someone might have tried to prevent him from attending a London Conference on cyber security. He insists that Ali take his place at a ransomware conference in London. But she knows she would be an inadequate substitute, so she convinces Cami, an assistant, to make the presentation with Ali as the face of the company.
Jance has an uncanny way of bringing the plots together. Ali and company unravel this complex plot that allows readers some thrilling scenes.