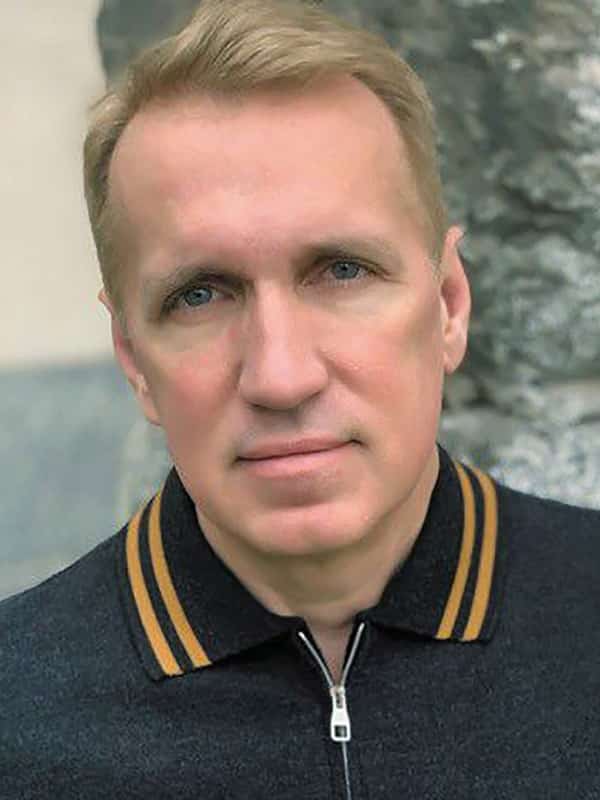 James Rollins is the #1 New York Times Bestselling Author of the bestselling Sigma Force series Sandstorm, Map of Bones, Black Order, The Judas Strain, The Last Oracle, The Doomsday Key, The Devil Colony, Bloodline, The Eye of God, The 6th Extinction, The Seventh Plague, The Demon Crown, Cruciblek, The Last Odyssey; six individual adventure thrillers; the blockbuster movie novelization, Indiana Jones and the Kingdom of the Crystal Skull; the Tucker Wayne Series; the Order of the Sanguines Series; the Jake Ransom middle grade series, and a new debut series, Moonfall Saga, the Starless Crown debuting January 4th, 2022 and the sixteenth Sigma Force Adventure, Kingdom of Bones, debuts April 19th, 2022.
Q. In January, The Starless Crown hits shelves. It's a thrilling fantasy about outcasts, hunted while trying to stave off an apocalypse. When did the idea first come to you?
James: I had this idea for about a decade. I knew I wanted to set a fantasy on a tidally locked planet, where one side was forever facing the sun, while the other side was eternally locked in frozen darkness. Over the years, I've slowly built this world: in journals, in scrawled screeds on Post-it notes, even sketchy drawings. At first there was no connection between the varied elements until slowly a girl appeared in my journals. Just a shadow at first, the barest glimpse—the color of her hair, her secret history, the power she would possess. Over time, she evolved into the heart of the story, the one who would make the journey worth traveling. Only after I found her was I ready to bring the story to life, to find the long and winding path through the many lands hidden in my notebooks.
Q. Did the pandemic impact your process?
James: the lockdown did offer an extended window of introspection and a larger block of writing time. That said, there was also a level of stress that built up due to the confinement. I'm accustomed to getting out into the world to research my thrillers. Even the inability to go out on tour and reconnect to readers takes its toll. I love having that firsthand feedback and interaction that comes from a book tour, something that social media or Zoom meet-ups never fully satisfies. So, I very much look forward to the world opening again. I've already updated my passport in anticipation of that.
Q. Is this the beginning of a fantasy epic? 
James: The Starless Crown is the first installment of a four-book arc. So, while this first book is a self-contained story with a significant climax, there is still much more to come as Nyx and her companions are forced to venture into those sunblasted regions and frozen wilds of her world, all to try to stop the threat of the world's moon crashing into the planet. And if that wasn't trouble enough, she must accomplish this while dealing with a growing war that threatens to blow up into a global conflict. So, Nyx has her work cut out for her.
Q. Besides being a superlative fiction writer, you keep sharp as a practicing veterinarian. What does that work do for you creatively?
James: My veterinary background played an exceedingly important role in building this story. Due to the wild extremes of landscapes found in this world, I had to give significant attention and thought to the biology and physiology of the creatures that would inhabit these various lands. I certainly leaned on my own education to help with this daunting task, but I also consulted evolutionary biologists and xenobiologists to get their informed input. It's one of the reasons I like to describe this series as a "scientific" fantasy.
Q. Often, author's in the upper-tier of genre fiction like yourself will use pseudonyms when shifting between, say, fantasy and thriller fiction. (Rowling/Galbraith, as a classic example.) What enticed you and your publisher to keep the James Rollins brand across your fiction?
James: It's a poorly kept secret that in my earlier career I wrote both thrillers and fantasies. Back then, as an unestablished author—and with the two genres being published by two different houses—I ended up writing those early fantasies under a pseudonym ("James Clemens"). But two decades later, it seems disingenuous now to try to resurrect Mr. Clemens, when most everyone knows that fellow as James Rollins. Also, I mentioned earlier that I consider this arc to be more of a "scientific fantasy." This series is less a return to my fantasy roots as it a merging of those two writers of the past. For Rollins' readers, they'll recognize my usual fast-paced thrill ride, a story steeped in history, science, and adventure. And for those Clemens fans, they'll enter a harsh, vibrant world full of wonders and horrors, a landscape as fantastical as ever.
Q. In our last interview, we discussed caving. Have you been on any adventures recently?
James: Ah, that goes back to the Covid question. With the world locked down, I've not had a chance to do any real exploring. I've kept up physically and practiced my rope work (and tried to keep my waistline down for squeezing through tight chutes), all in anticipation of the world opening again. And I do miss it. Both for the challenge of it, but also for the wonder. Caving offers the chance to potentially venture into a landscape never seen before by human eyes. With the world so mapped and tracked, the chance to enter a newly discovered cavern is beyond thrilling. Who knows what you might find?
Q. In your library, you have a chunk of T-Rex jaw (next to your signed copy of Jurassic Park) as well as a mammoth tusk hanging on the wall. What other unusual artifacts do you own?
James: While I've always wanted to be a veterinarian since third grade, second on that list was "archaeologist." I've collected fossils and artifacts throughout my life. And many of those end up in my novels. I have a huge ammonite fossil on my shelf that was the inspiration for the resurrection of that prehistoric creature in my first book Subterranean. Maybe of less historical import, I also have a replica of Indiana Jones fedora and whip sitting on a shelf in my library, harkening back to the moment I was tapped to do the novelization of the fourth Indy movie.
The Starless Crown
A gifted student foretells an apocalypse. Her reward is a sentence of death.
Fleeing into the unknown she is drawn into a team of outcasts:
A broken soldier, who once again takes up the weapons he's forbidden to wield and carves a trail back home.
A drunken prince, who steps out from his beloved brother's shadow and claims a purpose of his own.
An imprisoned thief, who escapes the crushing dark and discovers a gleaming artifact – one that will ignite a power struggle across the globe.
On the run, hunted by enemies old and new, they must learn to trust each other in order to survive in a world evolved in strange, beautiful, and deadly ways, and uncover ancient secrets that hold the key to their salvation.
James Rollins's latest available at: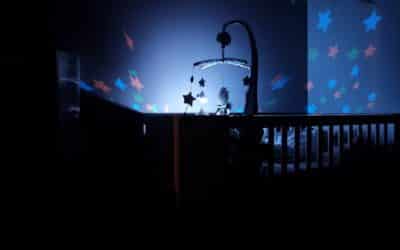 The Hand That Rocks the Cradle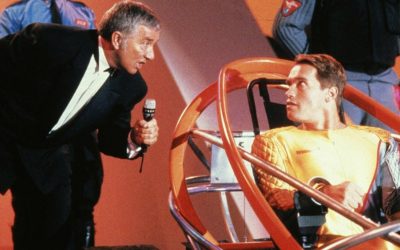 Why we love horrifying games in our fiction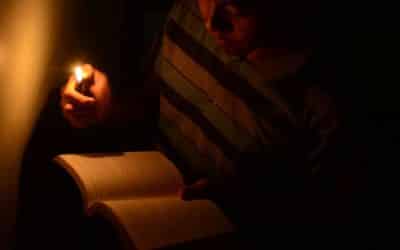 10 Book Club Questions for a Thriller