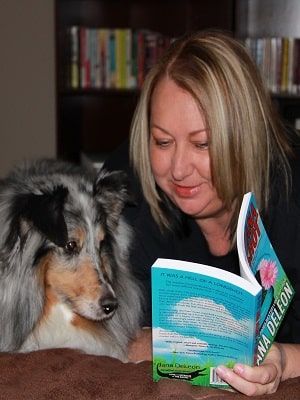 New York Times and USA Today bestselling author Jana DeLeon was raised in southwest Louisiana among the bayous and gators. Her hometown is Carlyss, but you probably won't find it on a map. She now resides in Dallas, Texas, with the most spoiled Sheltie in the world.
Q. Gators and Garters came out this summer. Where does this 18th installment of the Miss Fortune Mystery series take us?
Jana: Gators and Garters takes the reader into the bayous of Sinful, where the caterer for Ida Belle's wedding has disappeared. Swamp Team 3 isn't satisfied with the accidental death theory and push for answers. As always, there is trouble – and Gertie – along the way.
Q. Your mysteries usually include just a bit of romance. What do readers enjoy about that angle? 
Jana: I believe that romance should be part of any story, especially a long-running series. Relationships are part of normal life. To portray the same people over years but never have them experience romance, especially when they're young, simply isn't realistic. Characters need to grow and change and live a normal life outside of their investigations. I think readers appreciate the depth of character development, especially over a long series.
Q. What do you enjoy reading within and outside the mystery genre?
Jana: I have been on a kick lately with foreign mystery settings. I love Jane Harper, who I think is brilliant. I love small town settings where the victim and the perp are usually known to the investigators and the rest of the community. There's a heightened level of tension when the bad guy could be your neighbor that I don't get from big city police procedurals. Outside of mystery/thriller, I read a lot of women's fiction. The kind of stories where you can relax absolutely and don't have to worry about the outcome. They're great for stress relief.
Q. Famously, you grew up in Louisiana, swam with alligators, and lived on the water. What do those of us who've never been to the Bayou probably not know? 
Jana: That alligators rarely attack people. My entire time living in Louisiana, there was only one alligator attack that I am aware of and that was when a boy jumped off a pier where a female gator had a nest. Most gators will move away from people.
Q. What are you working on now?
Jana: I just released the 19th book in the Miss Fortune series, entitled Fortune Funhouse. I am currently working on book 20.
Gators and Garters
Ida Belle, Fortune, and Gertie are gearing up for the big day—Ida Belle's wedding to Walter—but when the caterer goes missing just a week before the big day, it puts a huge black mark on the joyous celebration. Molly Broussard is no stranger to being in the limelight, so when the former cage fighter turned in her boxing gloves for pots and pans, everyone who knew her was surprised…until they ate her food.
From all appearances, Molly took her boat out that day and simply never returned. An extensive search of the bayous finally produces the boat, but there is no sign of Molly. With no evidence of foul play, Sinful residents are ready to conclude that this is simply another tragic and all-too-common accident.
Nickel Bordelon spent half of his time in trouble and the other half paying for it. But one thing he knows for certain—Molly was murdered. When he asks Fortune to take the case, she isn't sure there's anything to find, but his emotional plea has her agreeing to look into it. As Swamp Team 3 begin their investigation, they find more layers to Molly's disappearance than in Ida Belle's wedding cake.
More Cozy Mystery Authors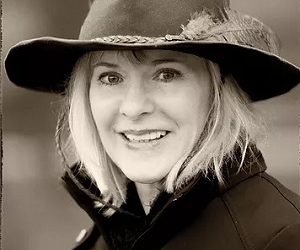 The cozy mystery author on SHOOTING STAR and more