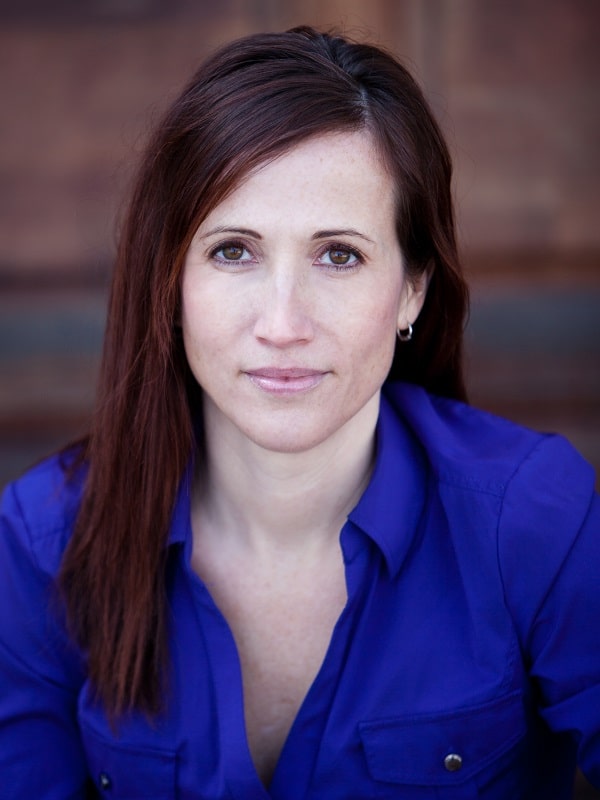 She's the Amazon Charts bestselling, Edgar-nominated, ITW Thriller, Anthony, and Minnesota Book Award-winning author of young adult, magical realism, crime fiction, nonfiction, and children's books. She's a retired professor of writing and sociology, a recipient of The Loft's Excellence in Teaching fellowship, and a TEDx presenter (check out her TEDx Talk to discover the surprising inspiration behind MAY DAY, her first published novel).
Q. Your main character, Evangeline "Van" Reed, is an agent with Minnesota's Bureau of Criminal Apprehension (BCA).  What can you tell us about the agency, and why did you decide to start a series featuring the BCA?
Jess: Your first question caught me, right out of the gate. 🙂 I knew very little about the BCA when my wonderful editor at Thomas & Mercer, Jessica Tribble Wells, asked me if I wanted to write a short story. I was banking on the fact that no one else would know very much about the BCA, either, and so I made my protagonists in that short story, "Catch Her in the Lie," BCA agents, thinking I wouldn't have to do a ton of research.
Jessica and I both fell in love with those fictional BCA agents, though, so when Jessica asked me if I'd like to turn that short story into a series, I said yes. That required me to do a metric ton of research into the BCA, which is really an incredible organization.
It's unique to Minnesota and began in the 1920s, when Chicagoland mobsters John Dillinger, Al Capone, and Baby Face Nelson started using the area from St. Paul to Two Harbors as their own private resort. Local officers were ill-equipped to capture the Chicagoland mobsters or to address the crime that followed them, so the Minnesota state legislature proposed creating a separate agency. It would have no jurisdiction of its own. Its purpose would be to assist law enforcement across the state at their request.
The Minnesota Bureau of Criminal Apprehension, or BCA, was born.
It started small, basically a traveling backup team. A statistics division was added in the '30s to track and better respond to crime and criminal patterns, and in 1947, the BCA built the first forensic science laboratory in the region. It has since become one of the finest in the nation, renowned for its crime scene processing and evidence analysis. A wonderful BCA scientist, Ann Marie Gross, has been advising me on some of their processes (though all errors in the book are my own).
Since then, the BCA has not only added more agents and field offices, it's also started multiple task forces and founded one of the first dedicated cold case departments in the country, small as it is. My fictional agent Van Reed works in the cold case department, and she works with fictional agent Harry Steinbeck, who is a BCA forensic scientist.
Q. Van Reed has a really dark past, which shapes the personal and professional decisions she makes. How did you get into her mind?  Do you think her upbringing makes her a better investigator?
Jess: Every good protagonist needs a fatal flaw, some part of themselves that they need to overcome. I knew how I wanted Van to show up–intuitive yet fearful, strong yet wounded–and so I worked backward from there to decide what childhood she would have experienced to turn out that way. I came up with her growing up in a very scary commune environment. It definitely makes her a better investigator because it makes her more empathetic to the victims she works with. It also makes her more likely to break the rules to catch the criminal.
Q. You write from the perspective of the killer as well.  What does it take to see that perspective?
Jess: Should I be worried that that perspective was the most fun to write!?? I always hear actors say how much they enjoy playing villains, and I think the same is true of writing them. It allows me to explore the darkest of human impulses–things I would never even consider outside of writing crime fiction–and follow them through to their natural conclusions. It's very cathartic and also why I think crime writers are some of the nicest people you'll ever meet. We blow off our steam in a very effective, non-confrontational way.
Q. You've expressed your fascination with the past in other interviews.  What was it like writing two different timelines? Did you have a writing system to keep things from getting confused?
Jess: I'm an outliner, so I have a table set up that offers a two-five sentence sketch of each scene. That allows me to map out whose perspective that scene will be from and what timeline it's in, which makes it fairly easy to keep track of. There are always changes to the outline once I dig in, and I have a couple of wonderful editors at Thomas & Mercer, Jessica Tribble Wells, and Charlotte Herscher, who suggest adjustments to the story that change the outline–for example, Harry was a POV character in an earlier iteration of the book–but mostly, I stick to the outline which makes it straightforward to keep track of timelines and POVs.
Q. What was the inspiration behind Van's special ability that leads her to figuring out the identities of criminals?
Jess: I loved watching The X Files back in the day, and I really wanted to bring that science-meets-urban legend feel to this series.
Q. You're born and raised in Minnesota and your books are set there.  What is it about the state that lends itself so well to settings for crimes? 
Jess: I truly think it's the weather, which offers so much conflict on a daily basis–it's not unheard of to experience a 50-degree temperature change in the same 24-hour period, for example–that lends itself well to fiction.
Q. What do you hope readers take away from reading The Taken Ones?
Jess: With all my crime fiction, I hope readers take away the understanding that a person who has been the victim of a crime is a complex, interesting, whole human, completely separate from being involved in a crime they did not ask for and could not see coming.
Q. What's next for you?
Jess: The Reaping, the second full-length novel in the Reed and Steinbeck thriller series, releases fall of 2024. In it, we find out the secret Harry has been hiding from the world and a creepy new villain is introduced: the Finnish Blood Witch.
The Taken Ones
Summer 1980: Despite the local superstition that the Bendy Man haunts the woods, three girls go into a Minnesota forest. Only one comes out, dead silent, her memory gone. The mystery of the Taken Ones captures the nation.
Summer 2022: Cold case detective Van Reed and forensic scientist Harry Steinbeck are assigned a disturbing homicide—a woman buried alive, clutching a heart charm necklace belonging to one of the vanished girls. Van follows her gut. Harry trusts in facts. They're both desperate to catch a killer before he kills again. They have something else in common: each has ties to the original case in ways they're reluctant to share.
As Van and Harry connect the crimes of the past and the present, Van struggles with memories of her own nightmarish childhood—and the fear that uncovering the truth of the Taken Ones will lead her down a path from which she, too, may never return.