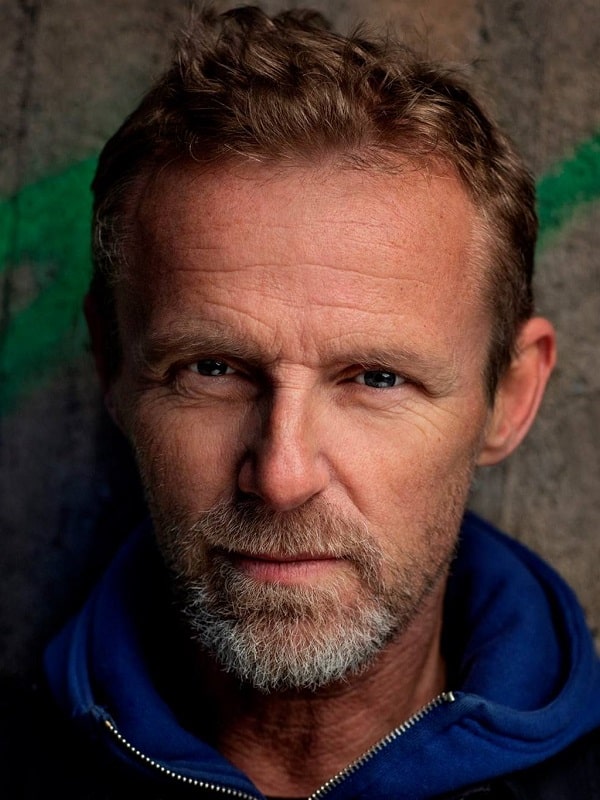 Jo Nesbo is one of the world's bestselling crime writers, with The Leopard, Phantom, Police, The Son, The Thirst, Macbeth and Knife all topping the Sunday Times bestseller charts. He's an international number one bestseller and his books are published in 50 languages, selling over 55 million copies around the world.
Q. The Night House has been described as a subversion of expectations. Without giving away too much, can you elaborate on this aspect and how it adds to the intrigue of the story?
Jo: I think we – the generation of story consumers – have become so good at quickly identifying genres that we don't even think about the way it triggers our expectations. This gives the storyteller a new way of playfully manipulating the reader by leading them, or rather pointing them, down an alleyway that seems familiar. Only it leads to a place you didn't expect. Then again, mentioning the subversion is a spoiler of course, so in a way I wish you hadn't asked this very relevant question.
Q. The town of Ballantyne is portrayed as remote and insular, with a dark and mysterious atmosphere. How did you approach creating the setting to enhance the sense of horror and suspense?
Jo: I can see Ballantyne, so I guess it's a combination of places I've visited as a kid, travelling with my band or as a writer. It's a place in the US, and it's a place in Norway or anywhere. First of all it's a place with an abandoned house in the woods, and it's up to you – the kid – to guess why it's been abandoned.
Q. What do you hope readers will take away from The Night House, and how do you think it adds to your body of work?
Jo: I think it's a story about what a great vehicle for travelling our minds are. Travelling to good and bad places, whether we feel we're in the driver's seat or it's our experiences taking us places. Anyway, our dreams and nightmares are made up by us, we are actually the director, although we feel like only being in the audience. I don't think much about my body of work, it's nothing I find fruitful to reflect upon, it may even be the opposite. Ask me when I've retired.
Q. How do you balance the dark and gritty elements of crime fiction with the need to engage and entertain readers?
Jo: I have a gut feeling that I follow, which has to do with my own tastes and needs. If that happens to coincide with a number of reader's tastes and needs, it's pure luck. Sometimes I've been lucky.
Q. Can you discuss the importance of pacing and tension in your storytelling?
Jo: Like with balance, for me, pacing and build-up is a question of gut feeling. I wouldn't call it instinct, because unlike instincts, a lot of cognitive thinking goes into the construction of a story. But it's like making music or food, you need to be able to hear it like music, not only like "my composition", and you need to really taste the food, not only know the recipe. As in life, the road may be the goal of a story. You can make a beautiful and fulfilling story without much pacing and tension. But I think it's very rare. The build-up may be about something else than what seems obvious, but it's there and it needs the right pacing and tension to have the intended effect. I think build-up and revelation in a good suspense story is similar to what comedians call timing, which may be defined as giving the audience the punch-line just before they've predicted – or half-way predicted – the punch-line themselves. If I've succeeded in a who's-done-it-story, the reader's reaction should be "of course!", not "really?"
The Night House
In the wake of his parents' tragic deaths in a house fire, fourteen-year-old Richard Elauved has been sent to live with his aunt and uncle in the remote, insular town of Ballantyne. Richard quickly earns a reputation as an outcast, and when a classmate named Tom goes missing, everyone suspects the new, angry boy is responsible for his disappearance. No one believes him when he says the telephone booth out by the edge of the woods sucked Tom into the receiver like something out of a horror movie. No one, that is, except Karen, a beguiling fellow outsider who encourages Richard to pursue clues the police refuse to investigate. He traces the number that Tom prank-called from the phone booth to an abandoned house in the Mirror Forest. There he catches a glimpse of a terrifying face in the window. And then the voices begin to whisper in his ear . . .
She's going to burn. The girl you love is going to burn. There's nothing you can do about it.
When another classmate disappears, Richard must find a way to prove his innocence—and preserve his sanity—as he grapples with the dark magic that is possessing Ballantyne and pursuing his destruction.
Then again, Richard may not be the most reliable narrator of his own story . . .
More Supernatural Thrillers