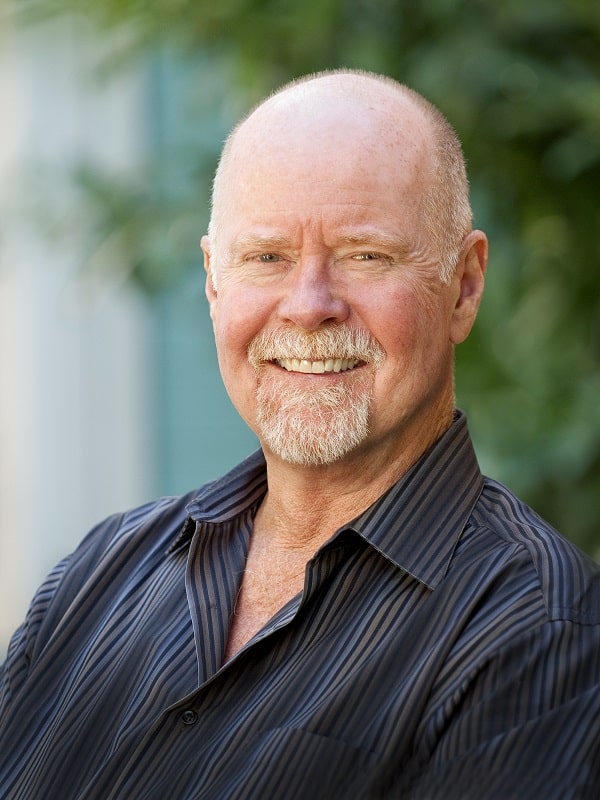 John Lescroart is the author of twenty-nine novels (his thirtieth, The Missing Piece, will be published by Atria this November), nineteen of which have been New York Times Bestsellers. With sales of over twelve million copies, his books have been translated into twenty-two languages in more than seventy-five countries, and his short stories appear in many anthologies.
Q. Dismas Hardy is back in The Missing Piece. Did any real life events inspire this story?
John: I've always been driven by themes rather than plots, and over the course of my career – and The Missing Piece is my thirtieth book – I have tried to explore the issues that resonate throughout our culture. This doesn't mean that some really cool plot stuff doesn't happen in most of the books, but usually the plot ideas don't come until the theme engine has gotten things moving along.
Fortunately, early on I happened to invent a character named Dismas Hardy, a lawyer with a truly insatiable urge for justice, and he seemed happy to take on legal/crime cases that took the big issues head on. This seemed to be the way of most of the stories, so imagine my surprise when I finished the previous book, The Rule Of Law, and suddenly felt that I, and of course Dismas, had covered most if not all of those thematic bases – each and every one of the deadly sins, and also sex, race, vengeance, politics, love, loss, salvation, the rule of law, and so much more. As soon as I put down the final words of The Rule Of Law, I felt very strongly that Dismas was finished dealing with all these heavy issues, at least for the time being, and that I should give him a bit of a rest.
And I decided to take a sabbatical from writing until some new theme demanded his (and my) attention.
I didn't expect for the wait to be so long, but nearly a full year passed before I found myself having dinner with my great friend, a lifelong prosecutor and consultant about all things legal, Al Giannini, and my son Jack, a public defender.
That is, these two guys were on different sides in the world of criminal justice.
Well, it turned out that in real life a convicted murderer had recently been released from prison through the efforts of The Innocence Project. Al was less than convinced that this meant the man was "actually factually" innocent of the crime; he thought the Innocence Project had simply found a technical glitch and this had resulted in a guilty man being released. Jack, not too surprisingly, begged to disagree.
It turned into a lively discussion.
It also turned into the long-sought thematic idea for what became The Missing Piece – a real life event that truly inspired the story.
Interestingly, though, Dismas winds up ceding the role of central character in The Missing Piece, and hands it off to his best friend Abe Glitsky, one of those surprises that remain unplanned by the author until it happens right in front of him or her on the page. Abe just won't let this one go and once he starts running with it, there is no stopping him!
Q. Dismas Hardy is one of the great characters in crime thriller fiction. How has he evolved over time? And is it true you named him after the Penitent Thief of Catholic liturgy?
John: Yes! It is true that Dismas got his name from the Good Thief on Calvary. One of the interesting and unsuspected other truths about this name choice is that Saint Dismas in Catholic theology is the Patron Saint of thieves and murderers, as felicitous a connection as one could hope for in a lawyer doing criminal and capital cases.
As to the changes in Hardy over time, I think the biggest change is the growth in his empathy. In the first books, Hardy was pretty much all about Hardy – his marriage, his kids, his career, his cases – they all centered around him. As the books have progressed, I would not say that he has mellowed exactly – he still has a fierce sense of justice – but his relationships across the board, particularly with those closest to him, now have a much greater meaning for him than in the past.
And, not to give away too many spoilers over the course of these books, let the record show that Hardy has seen the deaths of his friends, relatives, clients and partners, and this is the kind of history that makes a man appreciate and empathize with those that are left. 
Q. Famously, your first published book is one you wrote right after college, though it didn't see the light of day until much later. Can you tell us about that?
 John: You've pretty much said it all. It's one of those stories that seems made up, but it's the exact truth. Right after I got my English major degree from UC Berkeley, I decided that I needed to work on another novel. I say "another" because I had already written a very short novel while I was still at university and I didn't want any more grass growing under my feet as a working writer.
I felt it to be important to have something else in the pipeline, so still very much in learning mode I wrote a Sherlock Holmes/Nero Wolfe pastiche that I named Recipe For Murder. This was a full-length novel and I thought it was pretty good as a reading experience, but it was also based on literary characters who already existed, so I thought that in a way it wasn't exactly my own creative product. On top of that, I knew absolutely no one in the publishing world, and really had no idea about how to publish a book. Finally, I lacked confidence. I didn't really believe that I could write entertaining, publishable stuff.
So after showing the book to my father, a voracious reader who liked it a lot, I asked him what he thought I should do with it, and he said he was sorry, but he didn't have any idea. That was enough to stop me in my tracks – if my dad didn't know what to do with it, how was I going to find out?
And so, stymied, I put the manuscript into my dresser drawer and didn't think about it much for the next fourteen years! Finally, after I'd won the San Francisco Foundation's Joseph Henry Jackson award for best unpublished novel by a California author, I decided that maybe Recipe For Murder could work as a published book. So I dug out the very last existing copy of the manuscript, changed the copyright date, and reprinted the whole book on new paper because the old pages were yellow and brittle. And I sent it out to New York. Six weeks later, Donald I. Fine bought the book, changed the name to SON OF HOLMES, and released it in hardcover.
And astoundingly, that book is still in print today!  
Q. Is it true that your publisher forgot to pay $50 to the estate of Arthur Conan Doyle? What happened there?
John: I'm not sure that the word would be "forgot," but here is the story. After Son Of Holmes hit the market to nice reviews and reasonable sales, my publisher Donald I. Fine asked for a sequel and offered an advance. I went right to work on what would become Rasputin's Revenge. All was well during the writing and the pre-publication phases, and the book got some very nice notice in Publishers Weekly and other review media. But soon after the book came out, Donald Fine got a cease and desist letter from the Arthur Conan Doyle estate, saying that we were not to publish any more of these stories.
Let's remember that this was long after the major success of Nicholas Meyer's The Seven Percent Solution, which had pretty much opened the door to pastiches such as Son Of Holmes and Rasputin's Revenge. Anyone could write and publish a "new" Sherlock Holmes story – if they would only pay the Doyle estate a licensing fee of fifty dollars. Donald Fine did not choose to pay that fee – or he forgot! – but in any case, that was the end of my Holmes "career."
The silver lining on that cloud is that it forced me to come up with a brand-new book, based on characters that I invented. And so I sat down and started writing about a San Francisco attorney named Dismas Hardy.
And that has worked out very well!
Q. What are you working on now?
John: Dismas Hardy takes center stage again in the next of the Hardy books, which I'm currently writing under the title of The Retainer. I wish I could say more about it, but I'm still trying to figure out what it's all about.
The Missing Piece
No one mourned when San Francisco DA Wes Farrell put Paul Riley in prison eleven years ago for the rape and murder of his girlfriend. And no one is particularly happy to see him again when he's released after The Exoneration Initiative uncovered evidence that pinned the crime on someone else. In fact, Riley soon turns up murdered, surrounded by the loot from his latest scam. But if Riley was really innocent all along, who would want him dead?
To the cops, it's straightforward: the still-grieving father of Riley's dead girlfriend killed the former prisoner. Farrell, now out of politics and practicing law with master attorney Dismas Hardy, agrees to represent the defendant, Doug Rush—and is left in the dust when Rush suddenly vanishes. At a loss, Farrell and Hardy ask PI Abe Glitsky to track down the potentially lethal defendant. The search takes Glitsky through an investigative hall of mirrors populated by wounded parents, crooked cops, cheating spouses, and single-minded vigilantes. As Glitsky embraces and then discards one enticing theory of the crime after another, the truth seems to recede ever farther.