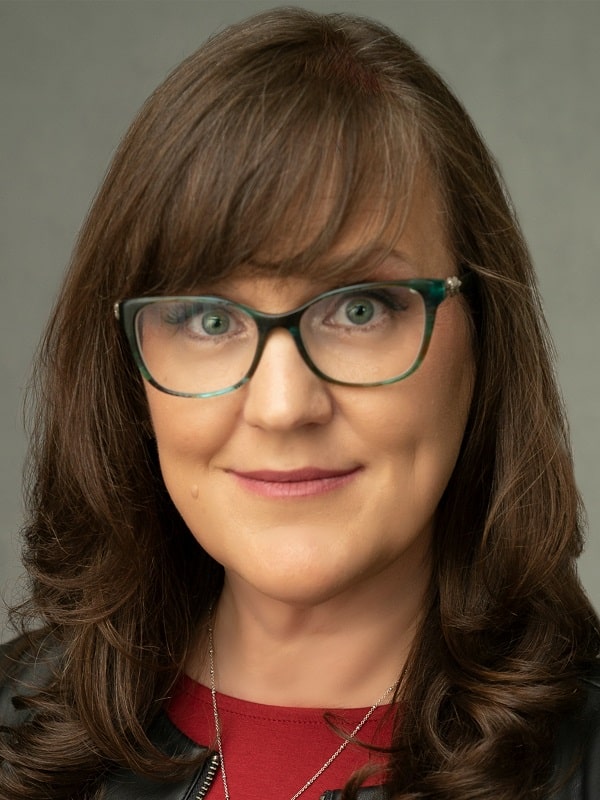 New York Times and USA today bestselling novelist Joshilyn Jackson is the author of Never Have I Ever and eight other books, including Gods in Alabama and The Almost Sisters. Her work has been translated into more than a dozen languages, won SIBA's novel of the year, three times been a #1 Book Sense Pick, been the Target Book Club Pick, and three times been shortlisted for the Townsend prize.
Q. From Gods in Alabama to your latest, Mother May I, your writing is deeply rooted in the American South. What do you want readers who have never been to that part of the world to take away?
Joshilyn: I do not think I would write the South so relentlessly and frequently if I had not left it. I was an expat for seven years during graduate school and the first years of my marriage. That distance let me see my homeland very clearly, both how delightfully weird and loving and accepting we are, and how the blood soaked deeply into the soil from our bleak history permeates and poisons the culture to this day.
I love the South, and so I get to be its critic through my stories; I want us to be better. I often write about the treatment of women's bodies and race and class issues through the lens of Southern-ness; This love I have—this ambivalent, hopeful, angry love—is why.
Q. You're a one-time actor who now narrates your own books (and others' too). What, besides a confident speaking voice, does your training bring to your writing? Do you ever slip any insider acting references into your work?
Joshilyn: With Mother May I, I certainly did! I started out in theatre as both an actor and a playwright, and the narrator, Bree, was a theatre major with stage ambitions, too, before marriage and motherhood. The book includes a tiny love letter to theatre, specifically Atlanta's theatre scene. My husband and I go to many local productions; we especially love Actor's Express and The Alliance Theatre. 
My acting experience is very relevant in my current work. I write character-based fiction. For me, character comes first, and generating the cast feels more like acting than writing in the initial stages of work. I try to deeply imagine my people, get in their heads, understand their fears and hopes and motivations. Theatre is my first love, and I think it shows in my novels, even when I am not writing directly about theatre.
Q. In your personal life, you serve on the board and volunteer as a teacher with reformingarts.org. An organization that partners with Georgia State University and the Alliance Theatre and others to bring college level courses to incarcerated people in Georgia's women's prisons. What has this work brought to your writing?
Joshilyn: This work has given me a greater understanding of how imbalanced and un-impartial justice is, in this country. I am furious at the way we incarcerate our poor people, especially poor people of color. This rage fueled the furious plot of Mother May I. There is, hidden inside the main plot, a side plot that is essentially a revenge fantasy. I found it wildly satisfying to write this angry narrative. I have heard from early readers who also found and followed this thread to catharsis, which pleases me immensely. In a country that in real life so seldom holds the rich and powerful accountable, I wanted to have just a moment where—well. I do not want to say too much.
Q. You have strong ties to the Decatur Book Festival. What good work does this event do? Who would want to attend?
Joshilyn: Oh, any book lover. DBF is such a pleasure. It's how I ended up in Decatur! I came as a speaker every year and fell in love with the whole town. Where I live now, I can spit and hit three bookstores! (I wouldn't!!! But I could.)
This fest brings writers of all genres to the town for two days of panels and talks and discussions and demonstrations, but also, it's very inclusive. Anything vaguely book adjacent comes in: foodies and music people find tracks to delight them, and theatre people too. There is fantastic children's programming, with costumed character meets and art stations and parades, and a YA track with just the coolest authors and activities, and Decatur is adorable! Lots of little galleries and world class dining. Perfect weekend getaway, with books books books at the heart of it. 
Q. What are you working on next?   
Joshilyn: I am so hooked on Domestic Suspense! I want to write more stories that are layered enough to be good discussion starters for book clubs, but that are also fun to read, fast paced rides. My new one is about gaze and female bodies, but it's also a white-knuckle domestic thriller in which a former sitcom star moves home to Georgia to flee an obsessive fan, only to find out that her stalker has followed her across the country. Or has he? The threat to her and her daughter is more serious than she ever dreamed, and home is not the safe place she imagined…
Joshilyn Jackson's Latest
Mother May I 

Growing up poor in rural Georgia, Bree Cabbat was warned by her single mother that the world was a dark and scary place. Bree rejected her mother's fearful outlook, and life has proved her right. Having married into a family with wealth, power, and connections, Bree now has all a woman could ever dream of: a loving lawyer husband, two talented teenage daughters, a new baby boy, a gorgeous home, and every opportunity in the world.
Until the day she awakens and sees a witch peering into her bedroom window—an old gray-haired woman dressed all in black who vanishes as quickly as she appears. It must be a play of the early morning light or the remnant of a waking dream, Bree tells herself, shaking off the bad feeling that overcomes her.
Later that day though, she spies the old woman again, in the parking lot of her daugh­ters' private school . . . just minutes before Bree's infant son, asleep in his car seat only a few feet away, vanishes. It happened so quickly—Bree looked away only for a second. There is a note left in his place, warning her that she is being is being watched; if she wants her baby back, she must not call the police or deviate in any way from the instructions that will follow.
The mysterious woman makes contact, and Bree learns she, too, is a mother. Why would another mother do this? What does she want? And why has she targeted Bree? Of course Bree will pay anything, do anything. It's her child.
To get her baby back, Bree must complete one small—but critical—task. It seems harmless enough, but her action comes with a devastating price, making her complicit in a tangled web of tragedy and shocking secrets that could destroy everything she loves. It is the beginning of an odyssey that will lead Bree to dangerous places, explosive confrontations, and chilling truths.
Bree will do whatever it takes to protect her family—but what if the cost tears their world apart?