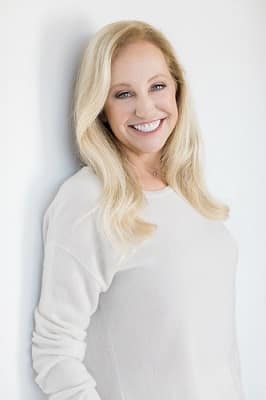 Internationally bestselling and award-winning author, Kaira Rouda's most recent works are The Favorite Daughter, Shattering Glass, and releasing this month, The Next Wife.
Q. The Next Wife drops this month. It's got dark humor, a sizzling pace, and twists galore. Without spoiling anything, what do you want readers to get out of the story?
Kaira: The goal of any of my domestic suspense stories is always entertainment. If my story kept you up late reading, or surprised you, or made you laugh a little, well, that's the best compliment ever. I hope The Next Wife delivers!
Q. Your background includes experience as a magazine editor and society columnist. How does work in journalism inform your writing?
Kaira: It's interesting to me that writing begets writing, no matter the type. The more you write, and perhaps the more different types of writing you do, the more you hone your craft. I've also written advertising copy, TV and radio spots, corporate brochures and more press releases than I can count, as well as a nonfiction book based on my marketing experience. In the novel writing world I've written women's fiction and romance, and I have to say for me it's all additive. I'm a writer at heart and it's what I love to do.
Q. Peter James called you "the new mistress of domestic suspense" and your psychological thrillers have received rave reviews. What do you think readers are looking for in a thriller?
Kaira: That was such a huge compliment from Peter James. Readers are quite discerning these days, and they are a demanding bunch, as am I as a reader. Psychological thrillers are my favorite books to read, and to write. I don't know exactly what readers are looking for aside from entertainment. If I think about it too much I wouldn't write. I have to trust my characters and their devious ways, and hope they continue to surprise me as I write — and end up delighting the readers. Fingers crossed I don't let the readers down.
Q. You've said elsewhere that you love vacationing with your family. What are some of the best vacations you've taken?
Kaira: I do love to travel with my family and as we all know, 2020 saw the cancellation of many people's plans. Mine, too. Some of the best vacations we've taken as a family involved learning together. Our People to People trip to Cuba was truly eye opening. We enjoy Backroads bike and hiking trips especially to our country's spectacular national parks. As for where I would like to go next, anywhere I haven't been yet.
Q. What are you working on now?
Kaira:  My next novel, of course! But as you know with domestic suspense, at least my novels, I can't talk about them much without giving too much away.
The Next Wife
Kate Nelson had it all. A flourishing company founded with her husband, John; a happy marriage; and a daughter, Ashlyn. The picture-perfect family. Until John left for another woman. Tish is half his age. Ambitious. She's cultivated a friendship with Ashlyn. Tish believes she's won.
She's wrong.
Tish Nelson has it all. Youth, influence, a life of luxury, and a new husband. But the truth is, there's a lot of baggage. Namely, his first wife—and suspicions of his infidelity. After all, that's how she got John. Maybe it's time for a romantic getaway, far from his vindictive ex. If Kate plans on getting John back, Tish is one step ahead of her.
She thinks.
But what happens next is something neither Kate nor Tish saw coming. As best-laid plans come undone, there's no telling what a woman will do in the name of love—and revenge.