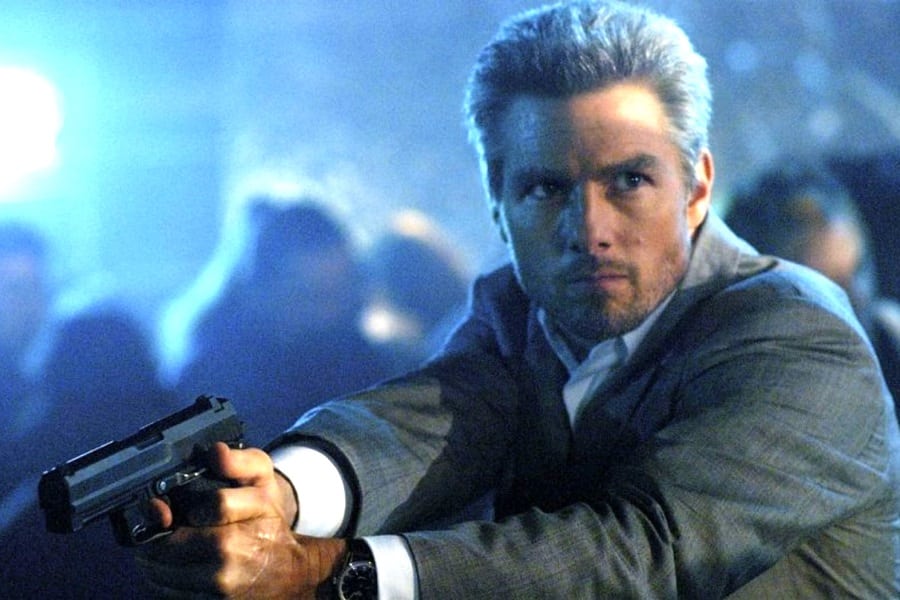 7 Essential L.A. Film Noir Movies of the Modern Era
Most scholars and readers agree that the golden age of noir books was from the 1930s to the early '40s. Crime novels like The Big Sleep, The Postman Always Rings Twice and Double Indemnity epitomized the noir genre with their flawed antiheroes, shady dames, and general pessimism that permeated a Los Angeles mired in the spiritual nihilism of the Great Depression.
As is often the case, the major film studios took a few years to catch up to the literary movement. Aside from Warner Bros.' gangster movies, the era we identify as "film noir" didn't really gain traction until the tail end of World War II with Billy Wilder's adaptation of Double Indemnity. From there, the genre enjoyed a solid 15-year run, peaking with Orson Welles' delicious B-Movie Touch of Evil in 1958.
Film noir lived on in French cinema and independent films, but the genre largely faded to black in America by the 1960s. Studios were now competing with television and preferred grand, CinemaScope epics, which didn't exactly lend themselves to cat-and-mouse yarns with chiaroscuro lighting. The phasing-out of black-and-white films also hastened noir's demise. But in the early 1970s, a new guard of filmmakers raised on pulpy crime flicks reintroduced the genre, figuring out how to strike familiar notes while shooting in color, which allowed for more ways to convey texture and tone. As with World War II, the Vietnam War ushered in another downbeat era marked by energy shortages, stagflation, Watergate, rising crime, and the decline of America's urban centers. The timing seemed right for a revival of film noir, which has become a permanent subculture of cinema.
The following is my list of Seven Essential Film Noirs of the Modern Era. The movies are listed according to my favorites, but they all have one thing in common: Each takes place largely in Los Angeles, the OG city for classic film noir.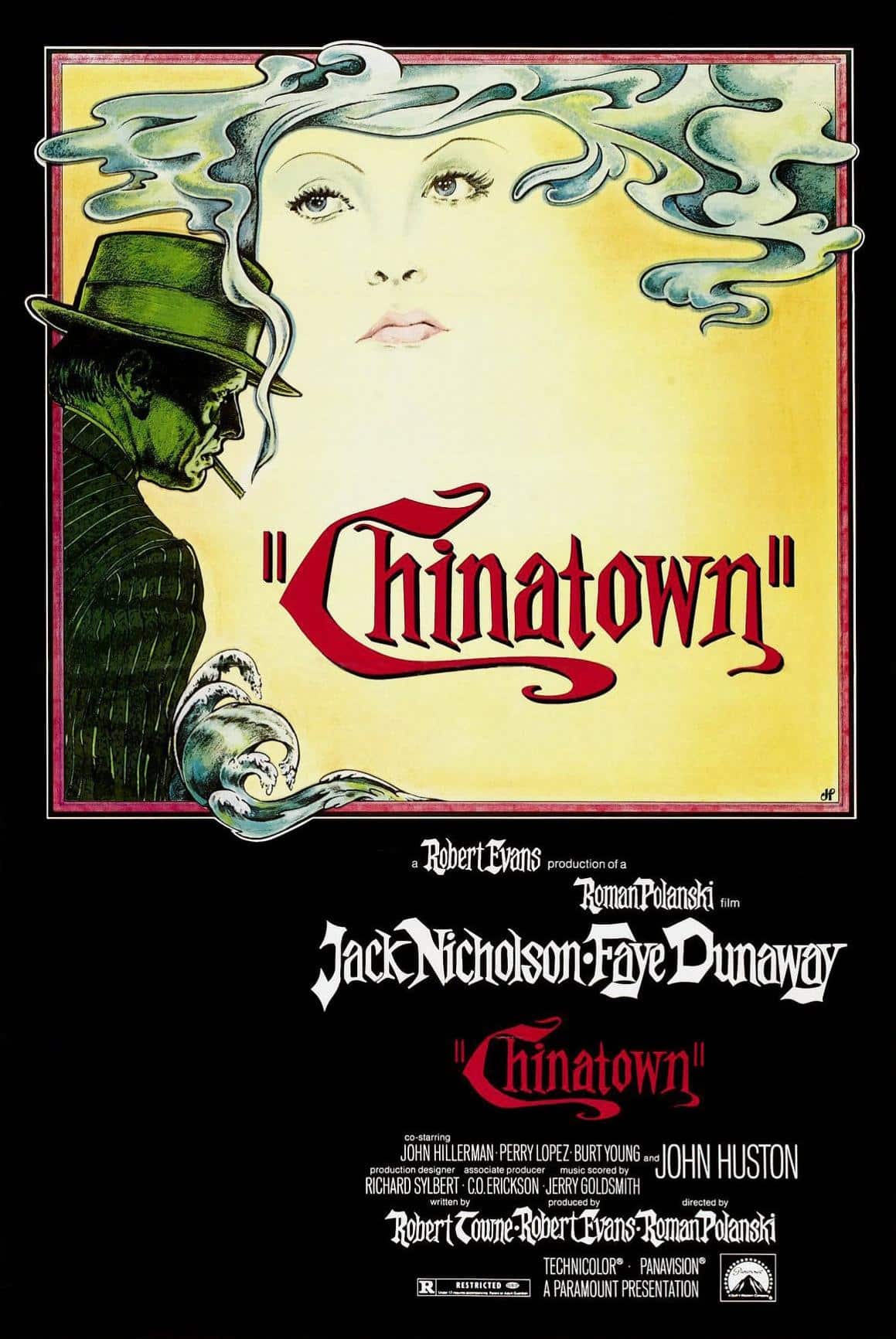 Chinatown (1974)
Two movies on this list, Chinatown and L.A. Confidential, betray quintessential traits of 1940s noir, namely disgruntled gumshoe-types tangled up with femme fatales. But both movies diverge from noir's expressive lighting in favor of a more naturalistic look. Those similarities aside, Chinatown has several aces in the hole—Jack Nicholson, Faye Dunaway, and John Huston, who, along with director Roman Polanski, were at the top of their games—making this film eminently rewatchable. The byzantine plot is almost beside the point. This is a film about existential dread, and how the darkest of secrets lurk in the shadows of sunny Los Angeles. And of course the film spawned a catchphrase to explain how some situations are simply beyond our comprehension, no matter how hard we try to understand them. "Forget it, Jake, it's Chinatown" is my generation's "That's life."
Blade Runner (1982)
Blade Runner scores points for the mere fact that no other film has had such an outsized influence on sci-fi movies in the last 40 years than Ridley Scott's moody masterpiece. The plot is set in Los Angeles in the year 2019. According to American Cinematographer magazine, Scott and his production designers looked to the past to envision the future, drawing inspiration from "the old Sam Spade and Phillip Marlowe detective genre." Indeed, Harrison Ford's deadpanned Detective Rick Deckard could easily inhabit the Robert Mitchum character from 1947's Out of the Past. But in Blade Runner, the noir elements are as much a "character" as the humans and replicants themselves. If you're looking to quibble, perhaps you can find it in Ridley's decision to soak now bone-dry L.A. with persistent rain (granted, it adds to the visuals). He clearly anticipated climate change, only he went the wrong way!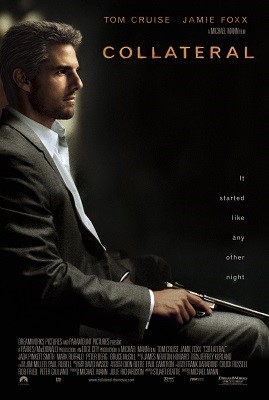 Collateral (2004)
Michael Mann's Heat, released in 1995, is his most celebrated Los Angeles-based movie, but for my money, Collateral represents the pinnacle of the stylistic director's career in terms of craftsmanship. Mann, of course, is probably best associated with Miami Vice, earning him his own genre—"neon-noir." Collateral's world is almost entirely set at night, allowing Mann to explore seedy nightclubs and dark and light hues, except for Tom Cruise's morally ambiguous Vincent, whose hair and charcoal suit are a memorable gray. But the movie's emotional anchor is Jamie Foxx's Max, thrust into the role of reluctant chauffeur to Vincent and his gangster thuggery. Viewers largely experience the bleak nightscape through the windows of Max's taxicab, a car-centric POV befitting L.A. that was revisited in Nicolas Winding Refn's Drive, which could arguably also be on this list.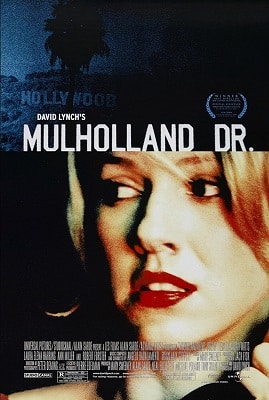 Mulholland Drive (2001)
Unlike Collateral's black and whites, garish colors dominate the palette of David Lynch's disturbing dystopian dreamscape. Think the blood-red lipstick of Laura Harring's lips, the blue sheen of Club Silencio and Naomi Watts' mysterious cube, the bubblegum-pink paint smeared on Justin Theroux's shirt. Like a sadistic funhouse, the saturated visuals align with the illusory canvas of Lynch's L.A., where nothing is as it seems. For those who enjoy a spike of classic noir in their punchbowl, Lynch delivers that too in the form of a brief but memorable scene shot at the horse stables in Hollywoodland, where Theroux's character confronts a menacing cowboy. And though Mulholland Drive is more of a metaphor for L.A. in this movie, I can speak from experience that the namesake street does have a sinister side. Lying in the canyon below its "Dead Man's Curve" is a graveyard of old cars that one can hike to—rusted-out husks from street racers from the 1950s to '70s who didn't make the grade and paid the ultimate price.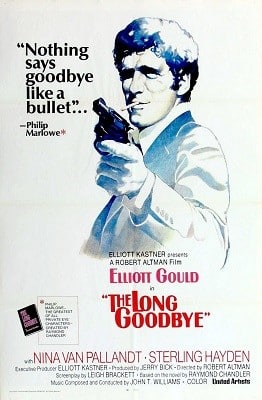 The Long Goodbye (1973)
Robert Altman's The Long Goodbye is based on the Raymond Chandler novel from twenty years earlier. Rather than doing a straight-up adaptation, Altman ingeniously updated the story to fit 1970s Los Angeles while reimagining private eye Phillip Marlowe—played by Elliott Gould—as a man out step with the times. Gould's anachronistic Marlowe even lives in Hollywood's High Tower neighborhood, whose Italian campanile was fashionable in 1923 but, in the movie, has become a deteriorating landmark overrun by dirty hippies. In the end, the director is able to thread the needle of creating a piece of work that is both an homage to film noir while also commenting on it—"a satire in melancholy," as he called it. The famously renegade director clearly delighted in turning the genre inside out. "Chandler fans will hate my guts," he said. "I don't give a damn."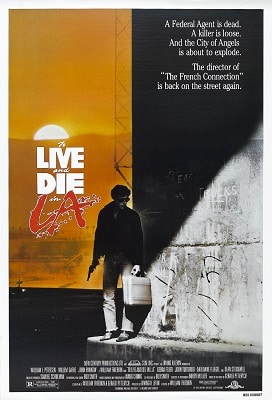 To Live and Die in L.A. (1985)
William Friedkin had already directed perhaps the greatest chase sequence in cinematic history in The French Connection. He just might have topped himself with the one at the centerpiece of this movie, which took six weeks to film and features a horrifying stretch in which Secret Service agents elude their pursuers on the Terminal Island Freeway—while driving the wrong way. The nearby Vincent Thomas Bridge and industrial section of Los Angeles Harbor make for great set pieces, the latter's most memorable cameo since James "Top of the world!" Cagney went up in flames atop an oil tank at the climax of White Heat. On the other hand, Wang Chung's propulsive snare- and synth-laden soundtrack is horribly dated, right down to its limp title track. But then again, it does scream 1985—the movie's release date—so best to simply embrace its time period in all its cheesy glory.
L.A. Confidential (1997)
Though it was nominated for a Best Picture Oscar like Chinatown before it, there is something about L.A. Confidential that doesn't hold up all that well upon repeated viewings. By crafting a film that is a direct nod to 1940s and '50s noir films, director Curtis Hanson's adaptation of James Ellroy's novel often rings hollow, as if we're watching an imitation of a classic Hollywood movie. (Even though Chinatown is also set in an earlier era, its story hums with life.) But getting beyond that artifice, there's a wonderful duality to the film's characters navigating Hollywood's underworld and police corruption in 1953 Los Angeles. I also related to the scene where actress Veronica Lake tosses a drink in a cop's face after he mistakes her for a hooker meant to look like Veronica Lake. In the 1990s, when Beverly Hills 90210 ruled TV, I was at Dresden bar in Los Feliz and noticed a young woman from behind with short platinum-blonde hair. "God, I'm so tired of girls going for the Tori Spelling look," I complained to my drinking buddy. The woman heard me and turned around, looking peeved. It was Tori Spelling. Luckily, I walked away without a drink in my face. As they say, only in L.A.
About the Author
Hollywood-born native Paul Haddad has written Los Angeles Times Bestselling nonfiction books about Los Angeles, including Freewaytopia: How Freeways Shaped Los Angeles. He has authored three award-winning novels. His most recent novel is the L.A. Noir saga Paradise Palms: Red Menace Mob, in which gangsters commandeer a family-run hotel in 1950s Hollywood. A graduate of USC's School of Cinematic Arts, Haddad has been nominated for multiple Emmys as a documentary producer.
Find him on Twitter at: @la_dorkout or at paulhaddadbooks.com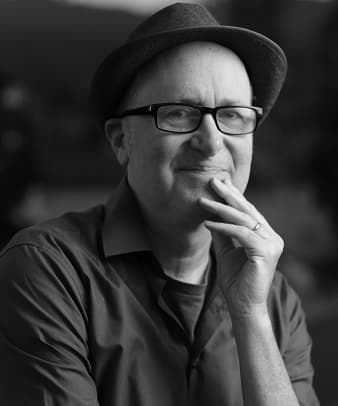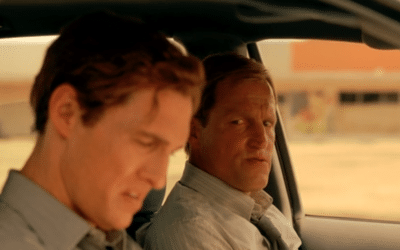 Nordic Noir, Southern Noir, and other Noir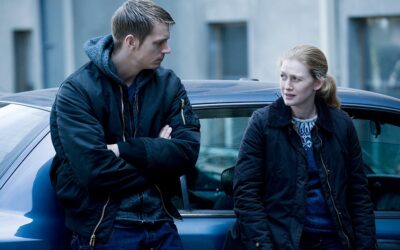 The boundless allure of Nordic Film Noir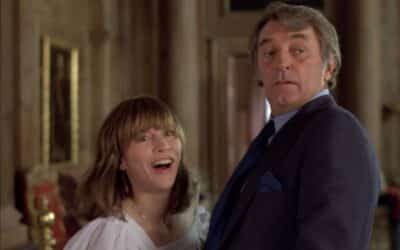 A Golden Era for Mysteries