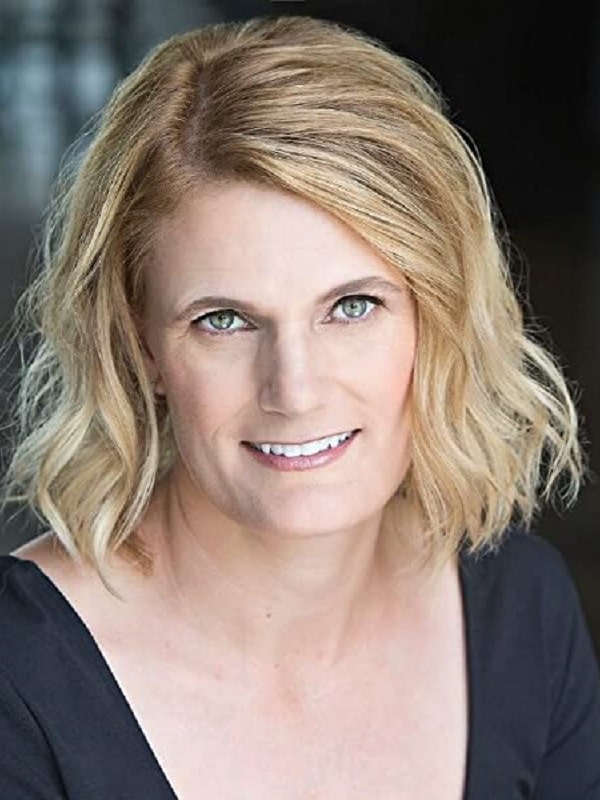 Laura Griffin is the New York Times and USA Today bestselling author of more than thirty books and novellas. Her books have been translated into fourteen languages. Laura is a two-time RITA® Award winner (for Scorched and Whisper of Warning) as well as the recipient of the Daphne du Maurier Award (for Untraceable). Her book Desperate Girls was named one of the Best Books of 2018 by Publishers Weekly. Laura lives in Austin, Texas, where she is working on her next novel.
Interview by Elise Cooper
Q Where did you get the idea for the story?
Laura: The main character has been in previous books in the series. Readers wanted to know when Leyla would get a book. This is her story, but also pulls together all the other characters from previous books. Thus, a wedding between Joel and Miranda where Leyla is the chef who caters the wedding. It was a lot of fun to write.
Q You made Leyla a chef. Are you a cook?
Laura: My mother-in-law used to be a caterer. I did some research about working in an industrial kitchen and took some cooking classes as well. I learned how to decorate a cake. This was one of my most favorite forms of research. One of the things I learned to make was a puffy French sandwich cookie called Macaron. They are tricky to make. I am a cook but not a gourmet cook like Leyla.
Q How would you describe Leyla?
Laura: She is guarded and does not wear her emotions on her sleeve. She is cynical when it comes to relationships. Sometimes she is prickly, competitive, and controlling. Leyla uses food to express her love for people.
Q How would you describe Sean?
Laura: Very determined and smart.
Q What about the relationship between her and Sean?
Laura: She is immediately attracted to him. Sean can chip away her hard exterior. He is protective of her but not in the same way as her brothers. They want to shield her from everything. He was tenacious while she was evasive. She does not have a lot of trust in men. At first, she writes Sean off, but he is persistent.
Q Tell us about the inner law enforcement rivalry.
Laura: I had the rivalry with my characters Nicole, who is on the police force, and Sean, who is FBI. She thought he was territorial, pushy, possessive, and petty. She has worked with the FBI in the past and found them to be very controlling, but Sean shows her he will share information. The investigation moved forward because of their partnership. He dispelled the stereotypic FBI agent.
Q What about the encrypted phone apps?
Laura: It is based on something that really happened. There are encrypted phone apps used by criminal organizations to shield themselves. It is a double edged sword. It can also shield journalists who are investigating these criminal organizations. The reporter in the story shows how he uses these apps that protects him, where he is invisible. This is how a lot of technology is used: either for good or nefarious reasons. This is a moral gray area.
Q What's your next book?
Laura: It is titled, The Last Close Call, a stand-alone suspense novel. It takes place in central Texas with the topic of genetic genealogy. The heroine uses DNA to trace people. It comes out in October.
The next book in "The Texas Murder File Series" is Nicole and Emmett's story, out in the spring.
Deep Tide by Laura Griffin is the fourth book in the "Texas Murder Files" series. As with the other three, readers will not be disappointed. The stories have likeable characters and intense action.
The heroine Leyla Breda is the sister of two local police officers, Joel, and Owen. She meets the hero, FBI Special Agent Sean Moran, at the wedding of her brother Joel. But Sean is also there as an undercover agent to investigate a tech billionaire believed to be associated with multiple crime syndicates.
Leyla runs both a popular coffee shop and a pastry shop. After finding that one of her employees was brutally murdered, Leyla and Sean team up to find the killer. She puts herself in dangerous situations which increase exponentially when she tries to help Sean with the undercover mission.
Readers are awarded a bonus because there is not just one strong heroine in the story, but two. Nicole Lawson is assigned as the lead detective on the case. She is young, the only woman on the police force, and has great instincts. At first, she and Sean butt heads, but over time they realize they can trust each other and begin to work together. Nicole and her partner Emmett discover that the murder could be linked to a case Sean is working on.
Along with the budding romance between Sean and Leyla, there is intense action, suspense, and chemistry between characters that are off the charts. Readers will have to hold on to their hats as Griffin takes them on a thrilling roller coaster ride.