Q. Until We Are Lost (coming February 2, 2021) is the story of a twin sister's disappearance and the dark underbelly of a city and its elites that have taken her. What are readers in for?
Leslie: Surprise after surprise. When readers start a novel they commit themselves to taking a journey along with the protagonist. Going along on Tara's journey will be a wild ride for sure. This is a psychological thriller, first and foremost. A journey out of a nightmarish darkness into what I'm sure readers will hope is the light. There are many reasons to read a book like Until We Are Lost, but the predominant ones are fear and hope. I think readers will empathize with Tara, with her demons, with her existential terrors, and they'll root for her to win the battle with them, no matter how difficult and frightening that battle may be.
Q. Your last book, The Girl At The Border is, among other things, about disguised identity. Why do readers love people who aren't who they seem?
Leslie: I think, in some fashion, we'd all like to be someone we aren't, at least for a little while. Who hasn't daydreamed of being a rock star or a ballet dancer, or any one of a thousand people whose abilities are beyond our own scope? It's a natural human desire, one that I share. Disguised identities make for mysteries. Mysteries fascinate me because my very nature tells me there is more to the world, to life, than our senses can accept. Besides, we're all products of our pasts, whether we like it or not. Writing about the past creates a present that is as multilayered as an onion or an artichoke. And like those vegetables it can burn and sting, marking you forever.
Q. What are some of the best books you read in 2020?
Leslie:
IQ84 by Haruki Murakami
Things in Jars by Jess Kidd
Deacon King Kong by James McBride
The Vanishing Half by Brit Bennett
Vita Nostra by Sergey and Marina Dyachenko
This Is How You Lose the Time War by Amal El-Mohtar and Max Gladstone
Untamed Shore by Silvia Moreno-Garcia
Confessions on the 7:45 by Lisa Unger
Q. You are one of the more mysterious authors I've interviewed. Besides being a prolific and successful writer, what are you all about? What do you enjoy doing?
Leslie: Well, reading novels, for one, as you can see from my answer to the last question. I've always loved reading from the time I was six or seven, and my love for it has only strengthened through the years. One of the few benefits of living through 2020 has been an increased time to read for pleasure. Sure, I like films and, lately, TV shows as much as anyone, but for me there is nothing more satisfying than getting lost in the worlds and lives fine writers create. It's like falling through the White Rabbit's rabbit hole into Wonderland. The chief edge that novels have over filmed entertainment is that it's up to you to imagine what the characters look like, how their worlds look and feel. Reading a novel is an act of creation, just as writing it is. And if you enjoy what you're reading you bond not only with the protagonist but also with the author. To me, as both an author and a reader, that's extremely exciting.
Ah, but when I'm not reading I'm listening the music, walking in the gardens outside my house, growing closer to friends, feeling their importance and cherishing them, another positive consequence of living through 2020.
Q. What are you working on next?
Leslie: Generally, I make it a point never to talk about future projects, one reason being they can change so much when their gestating. One thing I can tell you is that the story will be about family conflicts in one way or another.
When Tara Peary's twin sister Sophie goes missing, Tara dives into New York's underbelly to find her. Sophie is the one person who's ever truly understood her, and Tara knows her sister isn't the only one who needs help.
Tara is also on the run emotionally from her complicated childhood. Her memories are threatening to overwhelm her emotions and derail the hunt for Sophie. A psychotherapist keeps her afloat, but when Tara begins dating her therapist's young tech-millionaire neighbor, she risks losing the only lifelines she has left.
The more Tara uncovers about her sister's disappearance and the dark side of the rich elite, the less certain of the truth she becomes. As Tara reaches the center of the mystery, spanning from her childhood home in Georgia to a Southern California beach, she has to decide whether the truth is a price she's willing to pay.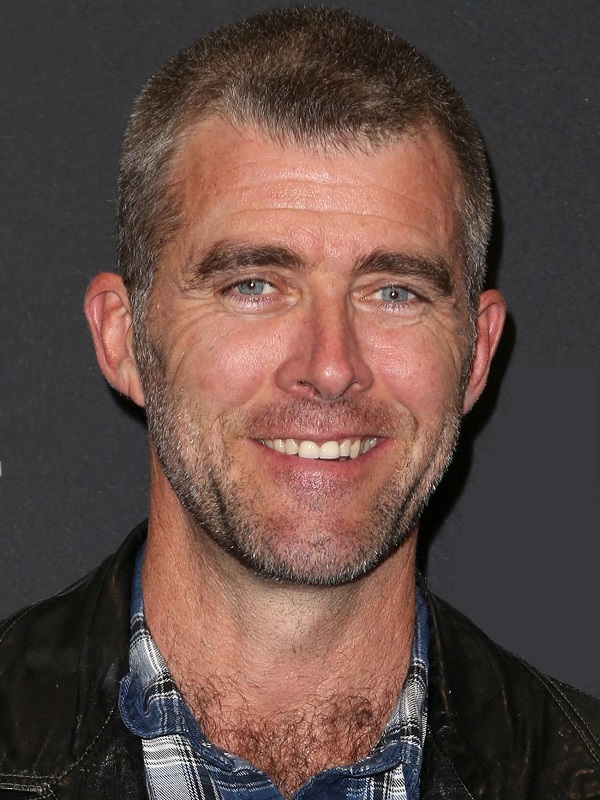 The author and director on THE RESURRECTIONIST and more