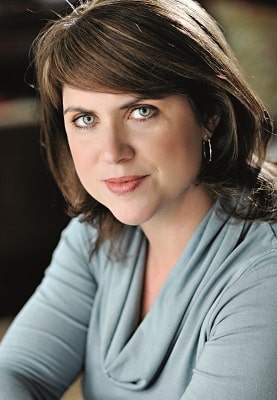 Lisa Gardner is a #1 New York Times bestselling crime novelist. A self-described research junkie, she has parlayed her interest in police procedure and twisted minds into a streak of twenty-plus thrillers. Her latest, Before She Disappeared, is available starting today.
Q. Before She Disappeared is your first standalone in a while, and is arguably the most anticipated thriller of 2021. What was your inspiration for Frankie Elkin? And what are readers in for in a story where one woman sets herself to searching when everyone else has given up?
Lisa: Before She Disappeared was inspired by the real-world efforts of Lissa Yellowbird-Chase, who grew frustrated by the number of women going missing on tribal lands and the lack of resources, or even interest, in finding them. The idea that one person, without any special training or background, can make such a difference, inspired me. And brings recovering alcoholic Frankie Elkin to Mattapan where a fifteen-year-old Haitian girl went missing eleven months ago. How does anyone even disappear in a major urban environment with cameras, witnesses and social media everywhere? Frankie is determined to find out.
Q. Your January 2020 release, When You See Me, is red meat for longtime fans, given the appearance of Detective D.D. Warren, Flora Dane, and Kimberly Quincy. What can readers expect in the future for these three characters, apart or together?
Lisa: I'm not sure. I never plan ahead. I never meant for any of them to be repeating characters, let alone in a novel together. But clearly, I have a hard time being apart from my characters, so I'm sure something will happen sometime in the future. Does that help?
Q. For all the craziness of 2020, were you able to do any reading? Did any favorites stick out?
Lisa: I read so many great novels in 2020. Riley Sager's Home Before Dark. Lisa Unger's Confessions On The 7:45. Karin Slaughter's The Silent Wife. My favorite book of the year was The Invisible Life Of Addie Larue by V.E. Schwab
Q. What are you working on now?
Lisa: Frankie returns to take on a different sort of missing person's case; one of the thousands of people that go disappear each year on national public lands. She joins the search efforts, heads into the woods, and let's just say bad things happen from there.
The #1 NYT bestselling author on ARMORED and more
read more