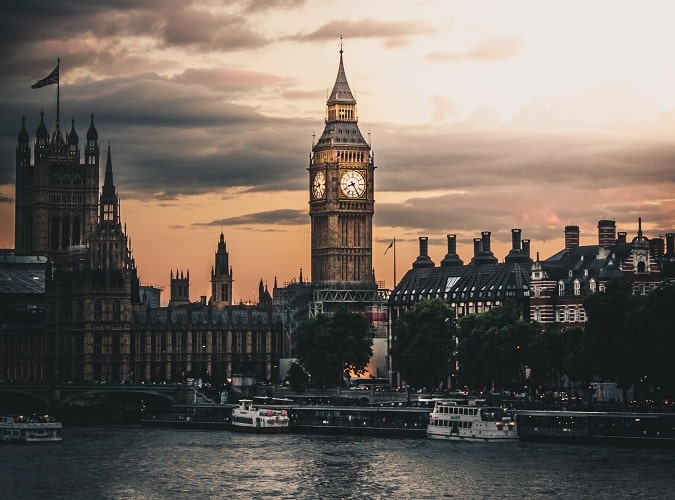 A Brief Introduction to London and London Crime Fiction
London is a great place for murder. Across the city, there's churches, synagogues, temples, mosques, casinos, and brothels, with drug dealers and drug takers, alcoholics and high livers. There's bustling life on the tube, the buses, at railway termini, in the many parks, sports stadiums, cemeteries, with assorted places for assignations and conspiracies. A city of rich and poor, royalty and the homeless, writers and artists, schools and universities, hospitals in the throbbing political heart of the country. How could such a city not fuel crime novels?
As a Londoner, I am aware of the places that feature in London crime novels. They are rarely tourist haunts. A cop in a police procedural, for instance, is not going to go to Buckingham Palace, the Tower of London, or Trafalgar Square, unless he has to interview someone there. Such tourist spots might be mentioned if our cop is passing them on a car journey, but not with any excitement as they are too everyday for him, and he has a job to do. So don't expect a tourist guide in a London crime novel, but rather the city as a Londoner sees it. Varied through varied eyes. Mayfair and the East End are worlds apart.
I start with a book to show you know more than you think you know about London and its crime novels. And that's 101 Dalmatians by Dodie Smith, written in 1956, where London is virtually a character.
Many of you, I am sure, will have read the book as children and/or seen one of the two movies. The first was a Disney animation (1961), the second a live film (1996) with Glenn Close playing the dreadful Cruella de Vil. Our heroes are Pongo and Missis, two dalmatians investigating the kidnapping of 97 puppies to be made into fur coats by Cruella.
The dogs live on the outer circle of Regent's Park, a park in the centre of London, where they take their owners for walks. Nearby is Primrose Hill, offering I think the best view over London, and where Pongo and Missis go for the Twilight Barking, an important part of the plot. Have I stirred some memories?
A Little History
In Charles Dickens' Bleak House, originally published in episodes, 1852 to 1853, we meet London's first fictional detective, Inspector Bucket. Though murder is a subplot, rather than a main thread of the novel, which deals with the never ending case of Jarndyce v Jarndyce, attempting to ascertain the heirs of this doomed estate.
In 1887, London's crime fiction took a quantum leap with the arrival of Sherlock Holmes and his sidekick, Dr Watson in the first of four novels, A Study in Scarlet, by Arthur Conan Doyle.
Over the next thirty years, many Sherlock Holmes short stories followed along with the other novels. Typically, a client came to 221B Baker Street with their tale of woe for the archetypal sleuth to solve. Most of the stories are set in London. All begin there, a few like The Hound of the Baskervilles venture further afield.
The popularity of Sherlock Holmes showed publishers that there was huge appetite for crime fiction. And writers weren't slow to deliver. In the 1920s, we have Dorothy L Sayers' sleuth Lord Peter Wimsey, the epitome of the amateur sleuth, no need of money as he is filthy rich.
Although an aristocrat, his brother a Duke, Wimsey, thankfully, is not a snob though he does have a manservant, Bunter, who proves a useful sidekick as well as cooking and cleaning. Lord Peter lives in Piccadilly, not far from Oxford Circus, in the heart of London. My favourite of the series is Murder Must Advertise, which is set in an advertising agency. Although written in the 1920s, it illustrates the tropes of advertisers, all recognisable a hundred years on.
Christianna Brand wrote the wartime novel, Green for Danger, published in 1944. Inspector Cockrill must investigate murder as V1 rockets rain down on London. Hardly escapism, but the war mercifully was coming to an end, so most readers could read it in their sitting room rather than hands over ears in an air-raid shelter.
In her heyday, Margery Allingham was known as a Queen of Crime, though she's not much read these days. A salutary reminder of the changes of fashions. Her Tiger in the Smoke (1952) is set in foggy London where a killer stalks the genteel squares and dark alleys. The Clean Air Act of 1956 did away with the worst of London smogs. And nowadays there's a congestion charge for vehicles that wish to drive into central London, giving us cleaner air, swifter buses, and better cycle lanes.
About the Police
The police force in London are known as the Metropolitan Police, or the Met. There are subdivisions in the London boroughs. The Met were established in 1829 by Sir Robert Peel, then Home Secretary (later to be Prime Minister). 1000 constables were created, affectionately called bobbies, less affectionately, peelers.
In charge of the Met is the Metropolitan Police Commissioner, who is the highest ranked cop in the land, based at New Scotland Yard. Detectives are plain clothes police. Their ranks are, from low to high:
Detective Police Constable (DPC)

Detective Sergeant (DS)

Detective Inspector (DI)

Detective Chief Inspector (DCI)

Detective Superintendent (D/Supt)
 Above this rank the appellation Detective is dropped. Uniform police have the same order of rank but without the 'detective' prefix. A Murder Investigation Team (MIT) is led by a Senior Investigating Officer (SIO), usually of D/Supt rank or above. The Crime Prosecution Service (CPS) decides whether the police have a strong enough case to take to court. If so, the CPS take on the prosecution.
Modern Crime Fiction
Here are a few authors and their books which I have enjoyed, all set in London.
I especially enjoyed the Frieda Klein novels by Nicci French. The 'author' is a husband and wife team (Sean French and Nicci Gerrard). Their writing is seamless, I would not know the books were duo authored without being told.
Frieda Klein is a psychotherapist who has regular clients but also does criminal profiling for the police. They usually find her too much trouble. She is a fascinating oddball, going for midnight walks around London, with a special interest in London's underground rivers. Blue Monday is the first in the series.
Post Mortem by Kate London is written by an ex cop, and it shows. A well written, fast paced novel. You get the feeling of the police station and teamwork, as well as the hassles of the job. A newish writer, three novels to date. She left the Metropolitan police in 2014, after eight years on the force.
Ruth Rendell (1930 to 2015) is always high on my list for a good read. Sadly no longer with us. Her best known cop is Chief Inspector Wexford. He, though, is not a London cop, based about 30 miles outside the city in a fictional town, Kingsmarkham in Sussex. I wouldn't deny him a read for that sin. But Rendell wrote many one-off crime novels (some as Barbara Vine) set in London, where she would walk the streets to get the feel of the area. One of these is The Keys to the Street, set in and around Regent's Park, one gate of which is close to Baker Street, Sherlock Holmes' abode, and where Missis and Pongo took their 'owners' for walks.
Cormoran Strike is the creation of Robert Galbraith, better known as JK Rowling. Strike is a private eye who was wounded in Afghanistan, and so has half a leg whose prosthetis often causes him pain. He has a seedy office in Denmark Street, London's Tin Pan alley, off Tottenham Court Road and close to Oxford Street, London's main shopping street. I ran a crime quiz last year in my local library, one question was: Which two crime fighters have sidekicks named Robin? One of course is Batman and the other is Cormoran Strike, with his partner Robin Ellacot, female in this case. There are, so far, five novels in the series. The first is The Cuckoo's Calling.
Lynda La Plante has written a TV series, Prime Suspect, with the main character Detective Chief Inspector Jane Tennison, a London cop, played by Helen Mirren. They are also available as novels. Recently, La Plante has begun a series of novels going back to the beginnings of Tennison's life in the Met. We are in the 70s, and Jane has her work cut out as she has to face sexist gibes in her rise through the ranks. The first is Tennison with Jane as a 22 year old rookie in the London Borough of Hackney.
Barbara Nadel has a series set in East London. Her cops are private eyes, Mumtaz Hakim and Lee Arnold. Lee is an ex cop, and Mumtaz a Muslim woman. An interesting partnership, Mumtaz can go places Lee can't, and vice versa, of course. Their area is off the tourist track, working in the boroughs of Tower Hamlets, Newham and Barking, with a multi racial cast. The first book in the series is A Private Business.
I hope you have enjoyed this brief tour of London crime fiction. London is a fascinating city, which I love and hate. It gets me down and at other times lifts me. Such extremes are good for writers of fiction.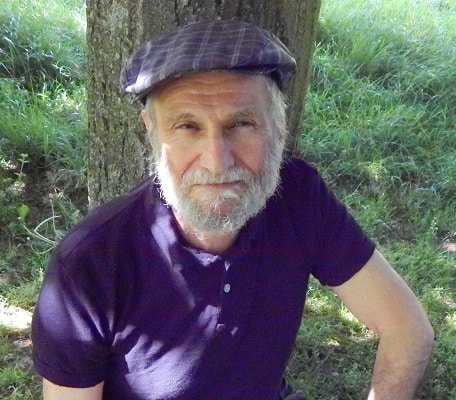 About the Author

Derek Smith lives in Forest Gate, in the London borough of Newham. As DH Smith, he is the writer of the Jack of All Trades crime series, currently 11 standalone novels. The main character Jack is a builder, sometime sleuth, sometime suspect, who also lives in Forest Gate. There's always a little romance, a murder or two, plus some good puzzlers.
The author's aim is a good story with involving characters. The first in the series, Jack of All Trades, is 99¢ on Amazon. As Derek Smith, he has written children's books and had plays on TV, radio and in the theatre.
There's a serial killer on the loose, and he's hiding in plain sight
read more