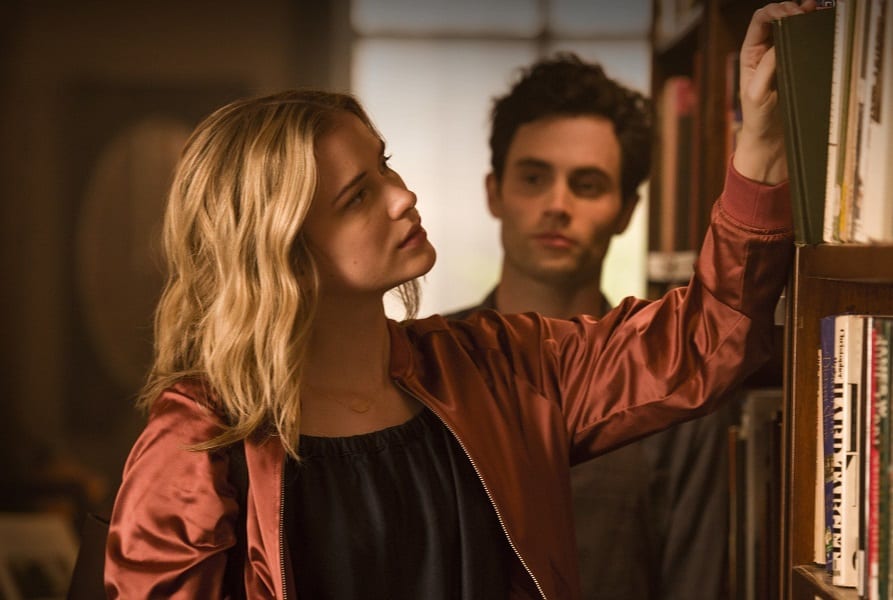 Love Triangles and the Domestic Thriller
What you need to know about domestic thriller love triangles
The age-old vices of lust and envy are popular motivators for real-life murder and mayhem. (A quick perusal of the episode descriptions on the ID Discovery channel shows that easily.) And nothing combines lust and envy better than a messy love triangle.
So it's no wonder that this plotline pops up a lot in domestic thrillers: the wife who discovers her husband is secretly having an affair, the jealous boyfriend who suspects his girlfriend is falling for someone else, or the mistress who isn't willing to play second fiddle anymore and wants to knock out the competition.
Though love triangles may vary from book to book and a skillful author can bring a new spin to this familiar conflict, there are a few common tropes that you can find in contemporary domestic thrillers with love triangles that keep readers turning the pages.
Psychopaths Need Love, Too
It's not enough for us to watch love slowly drive a protagonist insane. For a domestic thriller with a love triangle, it helps if one of the main characters in the triangle is unstable to begin with. This is why characters with antisocial personality disorders—in particular, sociopaths or psychopaths willing to maim and kill in the name of love—often take center stage. For example, Joe Goldberg in Caroline Kepnes' novel, YOU, or Ayoola in Oyinkan Braithwaite's My Sister, The Serial Killer.
In My Sister, The Serial Killer, the Nigerian nurse Korede falls in love with the charming Dr. Tade Otumu, but the doctor seems to only have eyes for Korede's younger sister, Ayoola, whom he starts dating. But this isn't just a simple love triangle or potential sibling rivalry gone amok because Ayoola has a pesky habit of murdering her boyfriends and leaving Korede to clean up the mess—literally. Korede now has more than jealousy as a motivator to keep Dr. Otumu and her sister apart; she knows that by falling for Ayoola, he's put his life in danger.
In YOU, Joe becomes obsessed with the Natalie Portman look-alike Guinevere Beck when she strolls into his New York City bookstore one fine day. From there, the reader witnesses as a seeming meet-cute over a sales counter quickly spirals into a story about obsession and murder when Joe begins to stalk Beck online and in person and kills whoever gets in his way, including a romantic competitor. He justifies his behavior with the claim that he loves Beck and only wants to protect her from the "sickos" out there.
But according to psychologists, portraying psychopaths and sociopaths as intense, violent romantic figures in domestic thrillers is a work of fiction in itself.
Sociopaths can feel empathy and form some emotional attachments, but one of the traits of sociopathy is pathological egocentricity and incapacity for love, according to the Diagnostic and Statistical Manual of Mental Disorders. Psychopaths, especially those with high psychopathy, are unable to form close intimate relationships, according Susan Krauss Whitbourne, Ph.D., who wrote about "What Happens When a Psychopath Falls in Love" in Psychology Today. Those with high psychopathy show a lack of emotional attachment and empathy, which means their romantic relationships aren't based on traditional psychological intimacy (or what we know as "love") and more on a shared view of the world "in which both try to get as much out of people as possible," according to Dr. Krauss. And finally, being a sociopath or psychopath doesn't make you any more prone to violence than the average person, according to psychologists. So the knife-wielding, sociopathic mistress, screaming "Love me!" while she boils your bunny on the kitchen stove may be riveting, but it is definitely taking artistic liberties. Still, it can make for a jaw-dropping story.
When the Love Triangle Isn't Quite What It Seems
There is nothing quite like a thriller with a twist—and thrillers with love triangles are no exception. It would be way too simple for a story to be about a man, a woman, the lover that came between them, and the murder of one of those parties. There has to be an extra element that the reader didn't see coming.
In My Lovely Wife by Samantha Downing, Millicent and her husband are a seemingly simple couple who spice up their marriage with "date nights." But unlike traditional date nights that may involve a dinner and a movie, this couple spends their evening together murdering women that they both selected. The couple that slays together, stays together—that is until Millicent's husband decides to break the agreed upon rules and crosses a line with one of their potential victims. This decision will have ramifications for his and his wife's serial killing spree that he couldn't have predicted.
Another series of twists readers probably didn't see coming happen in Colleen Hoover's domestic thriller, Verity. In the novel, Lowen Ashleigh is hired to write the unfinished books of bestselling author, Verity Campbell, who is now severely injured and unable to finish the books herself. While working on Verity's books, Lowen begins to fall in love with Jeremy, Verity's husband, who cares for her, too, but is still loyal to his ailing wife. But while collecting and reading Verity's notes, Lowen finds an unfinished manuscript by Verity that no one knew about that may reveal a horrifying truth about Verity that will devastate Jeremy but might also win him to Lowen's side.
And then there's Behind Her Eyes by Sarah Pinborough, a novel about a single mother named Louise who has a one-night stand with a handsome guy named David whom she meets at a bar. She later finds out that not only is David her new boss, but he is also married. She meets his wife, Adele, and quickly befriends her while still being attracted to and pursued by David. The longer Louise stays around David and Adele, the more she realizes that there is something really "off" with the couple's marriage and not just issues of infidelity. When the reader discovers what that "something" is, it is truly a jaw-dropping revelation.
Why Love Triangles Work So Well in Thrillers
Feelings of attachment and jealousy are perfectly normal human emotions. Psychologists even believe that not all romantic jealousy is bad. "Research has shown that jealousy can be a sign of feeling deeply in love with a partner," according to Noam Shpancer, Ph.D., in Psychology Today. "It may contribute to relationship satisfaction by signaling emotional commitment and investment. It may contribute to relationship stability by prompting partners to further nurture their bond and actively protect their union."
But in love triangles, jealousy and mistrust feed on themselves and can lead to a volatile reaction, which is the stuff good domestic thrillers are made of.
About the Author
Shelly Ellis is a NAACP Image Award-nominated author who has written more than a dozen novels in different genres. Her fiction writing career began when she became one of four finalists in a First-Time Writers Contest when she was 19 years old. The prize was a publishing contract and having her first short-story romance appear in an anthology. Her latest novel, The Three Mrs. Greys, is a twisty domestic thriller that comes out in March 2021.