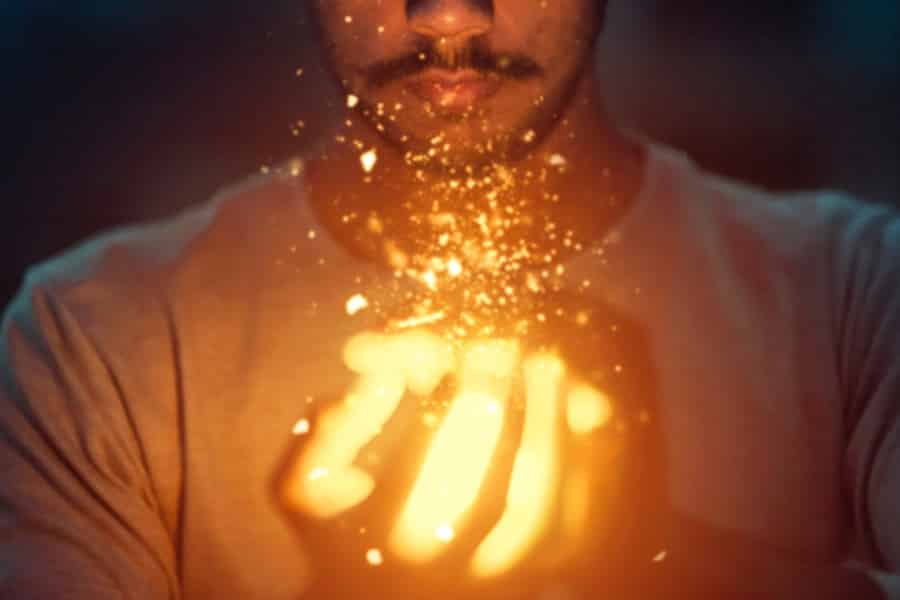 The Allure of Magical Mysteries
Mysteries ensnare us with intrigue and suspense. They appeal to our sense of curiosity. They engage and challenge us during the process of figuring out the puzzle of the people and the crime. They challenge our minds to examine the world in a more detailed, nuanced manner.
When magic is added to the mix our brains are jolted out of our comfort zone. Occurrences that would never happen in our real world dare us to step outside our space and examine possibilities without limits.
When you step away from the realities of your life you get insight into who you are and how your world works. The fantastic can be woven into your own world in subtle ways that allow your everyday thinking to develop. Magic makes you believe you can win in your own life. It gives you courage and expands your thinking. By getting out of your normal day-to-day thinking patterns you realize that good things can happen, problems can be solved, and you can become a hero in your own world.
Magical mysteries are about improving the relationship you have with your imagination and expanding your mental horizons. When you're not limited by the boundaries of the real world you can imagine how to build your own better world and then use what you've learned to improve your thinking processes every day.
Shaking up the Mundane
Our daily lives can be filled with responsibilities, stress, monotony, and predictability. Many people read books as a safe getaway from the drudgery of a long day. There's a simple pleasure in tucking yourself up on a comfortable sofa with a cup of tea, a furry friend, and a good book to escape reality. Becoming immersed in a world that is very different from your own can make all your troubles disappear for a while. It's an opportunity to imagine a different life, to become caught up in a story that is unlike anything you would be likely to experience. Mysteries add a puzzle for you to solve, questions to be answered, moments of shock and revelation to be savored. When a book adds the additional layer of the supernatural it expands the possibilities of a world that exists only in our imaginations.
Erin Johnson, author of the Magical Tea Room Mysteries and the Pet Psychic Magical Mysteries says, "Readers love magical mysteries because they are such a fun way to escape the real world for a while. When you add magic to the mix, the escape becomes even more immersive and fantastical. You can really let your imagination run wild." 
Imagining an Enhanced World
Adding magic to any story expands the possibilities of what could happen. You aren't restricted by nature's laws. Mysteries become more complex when the boundaries of the life we know don't exist. When red herrings involve shapeshifters who only spend part of their lives as human or witches whose powers surpass the limits of humanity, the guessing game becomes tricky and intriguing.
P.D. Workman, author of the Reg Rawlins, Psychic Investigator series, believes that "one aspect that attracts people to mysteries that feature magic is the chance to explore a world with new rules, new creatures, and possibly treasures."
The Entertainment Value of Limitless Possibilities
There's nothing like the drama of a good story, the suspense of watching a complicated plot unfold. Over time, an experienced mystery reader can become adept at determining the outcome long before the author is willing to provide the answer. In a book touched by magic the twists and turns are unpredictable. The possibilities of the direction of a story are limitless. Adding a witch, wizard, dragon, fairy, gargoyle, or vampire provides endless potential for the scope and resolution of the mystery. 
"There's something intriguing about having solutions outside the basic five senses. An escape from our current reality into a world where good people have additional resources to defeat villains is an attractive premise," explains Trixie Silvertale, author of the Mitzy Moon Mysteries series.  
The inclusion of magical elements in mysteries allow the author to deliver the unexpected. The lure of the unknown invites the reader to be open to infinite possibilities beyond what can be experienced in the real world. Polly Holmes, author of The Melting Pot Paranormal Cozy mystery series and The Cupcake Capers Culinary Cozy mystery series believes that "Magic gives writers the ability to entice, engage, surprise, and entertain readers all at once. The ability to world build and create something so unique, it can only be found between the covers of a book." 
The Richness of an Expanded Possibility
When a mystery encompasses magical properties, it demands a new way of thinking. It pushes us outside our normal deductions and asks us to entertain an infinite number of reasons for a crime to be committed, and limitless ways for it to be resolved.
"Mysteries allow us to escape reality while working our brain synapses to solve a case alongside the sleuth," says Stella Bixby, author of the Magical Mane Mystery Series. "Add magic, and the mysteries become richer, more complex, and more exciting. The story world bursts with possibilities—new ways to solve the case or, perhaps, new ways to get into trouble."
The Appeal of Additional Power
"We all feel powerless in some aspects of our lives and reading about a character who discovers a secret power to overcome obstacles that previously seemed insurmountable addresses our own longing," explains P.D. Workman.
Readers often align themselves with the main character. They feel as if they, themselves are involved in solving the mystery. As the character becomes stronger and braver, so does the reader. If the character has supernatural powers the reader is given a glimpse into a magical life and examines the possibilities that would open to them.
Lynn Morrison, author of the Oxford Key Mysteries expands on that idea. "One of the joys of reading a mystery is getting to imagine ourselves as the savvy sleuth and outsmarting everyone else with our ability to puzzle out the clues. Magical mysteries take that imagined adventure one step further. Not only can we outsmart the villain and find justice, but we can also talk to ghosts or our pets, visit magical lands, cast spells, and maybe even become invisible or take flight. Mysteries with magic provide the ultimate fantasy fulfillment."
Thwarting Evil with Power
It's satisfying to see an evil person corralled and served justice. There's an extra level of satisfaction when that justice is served by a regular person—someone like yourself—who has been gifted with additional abilities that enable them to go beyond their normal strengths.
"There's nothing like seeing a regular person come into powers and learn how to harness them for good," says Mona Marple, author of the Mystic Springs Paranormal Cozy Mystery Series 
Imagining a World where the Ordinary becomes Extraordinary
Spending time in a book world touched by magic enables us to imagine how our own world would be different in such a case. We daydream of flying across a night sky, snapping our fingers to clean our home, or running fearlessly across the countryside in the body of a wolf.
Melissa Bourbon, author of the Book Magic and Magical Dressmaking Mysteries adds this thought. "Who doesn't love the idea of a little bit of magic in their lives? Magic lets us escape from our everyday realities, so why not magic in our mysteries, too? A mystery, at its core, is a puzzle. That is still true, even when that mystery exists within a magical world or has magical elements. The characters experience the same range of human emotions we all do. We root for them as they face challenges, confront their flaws, exhibit courage, and ultimately seek justice. Mysteries with magic in them bewitch us. For a time, we get to live and breathe and be part of that magic."
"Magic and its counterparts—the paranormal, supernatural, metaphysical—take everyday people and events and elevate them to soaring heights," says Melissa Bowersock, author of the Lacey Fitzpatrick and Sam Firecloud Mystery series. "People can accomplish things and go places they could only dream of before that. And hidden somewhere within that experience is a kernel of transcendence; being touched by magic is akin to touching the Divine. Who wouldn't love that?"
About the Author
Elizabeth Pantley says that writing the Destiny Falls Mystery and Magic book series is the most fun she's ever had at work. Fans of the series say her joy is evident through the engaging stories she tells. Elizabeth is also the international bestselling author of The No-Cry Sleep Solution and twelve other books for parents. Her books have been published in over twenty languages. She lives in the Pacific Northwest, the beautiful inspiration for the enchanted Destiny Falls world.
Amazon USA | Goodreads |  Facebook | Instagram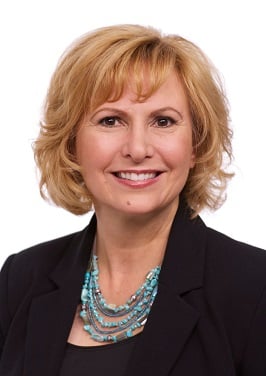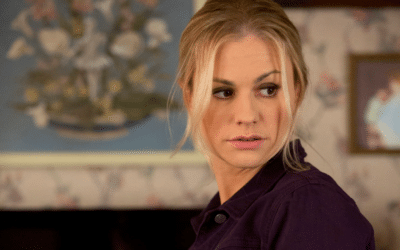 The Supernatural Sleight in Mystery Fiction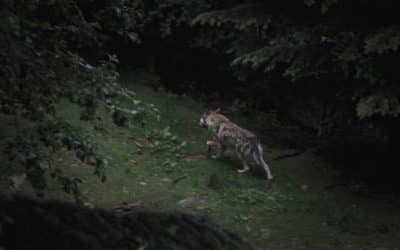 Skin walkers. Shapeshifters. Gods.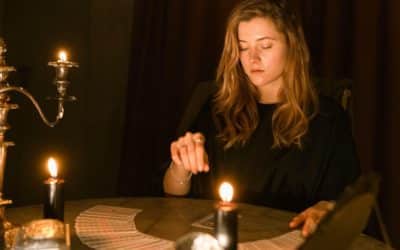 Clairvoyants in books, movies, and popular culture
Supernatural Mystery Reads