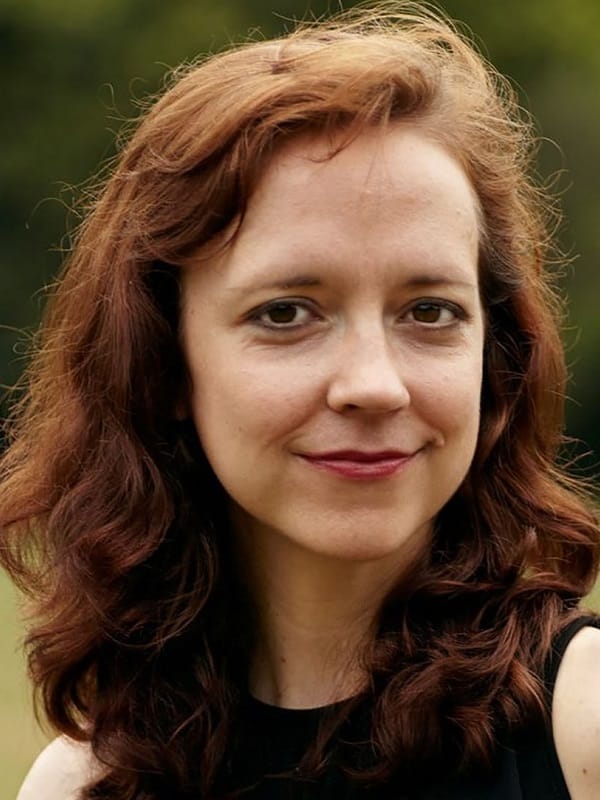 Megan Abbott is the Edgar-winning author of the novels Die a Little, Queenpin, The Song Is You, Bury Me Deep, The End of Everything, Dare Me, The Fever, You Will Know Me, and Give Me Your Hand.
Abbott is co-showrunner, writer and executive producer of Dare Me, the TV show adapated from her novel. She was also a staff writer on HBO's The Deuce. 
Q. The Turnout is hitting shelves today (8/3)—about a suspicious accident at a ballet studio; a story of family, femininity, and façade. What inspired the story? Given expertise at research, how did you go about putting the pieces together?
Megan: I'd long wanted to write something set in a ballet school. As a seven or eight-year-old, I started taking ballet at a studio run by two sisters. We were all obsessed with them. They seemed to encompass both all the power and contradictions of womanhood. So elegant and remote and perfect, and behind that scrim all the work and sacrifice and discipline. So, I started reading about ballet obsessively, diving into everything I could to make it feel real. At the same time, I wanted to write something about a family, and about women—the way women can be the harshest judges of other women, particularly when it comes to romantic and/or sexual choices. So that all merged into The Turnout, this tale of two sisters who run a ballet studio and are locked in this intricate, volatile dance with each other.
Q. Your interest in noir seems to be a driving force, from your graduate thesis, to early gangster movie influences, through to your acclaimed (Edgar award winning!) work. What changes are you seeing in the genre? How are women writers influencing noir? Where does it go from here?
Megan: Like any genre, it's always in flux and reflects the changes in the culture and that's its greatest strength. There have always been brilliant women writers of noir going back to Dorothy B. Hughes, and brilliant writers of color, going back to Chester Himes. But now it feels particularly exhilarating, and I think one of the biggest changes is the move away from the genre staple of "one lone man" (who's historically white, cisgender, straight) taking on (or trying to) the system. Which was always a fantasy and a destructive one. What I see now in crime fiction is increasingly complex, critical view of systems, of law enforcement, of the criminal justice system, of the way we talk about crime and its victims and survivors. Not to mention a bigger push in publishing to diversify, and the emergence of groups like Crime Writers of Color. More of all that, please.
Q. Who are some of your favorite writers in mystery or noir? What have you read lately?
Megan: So many, too many to name and not leave someone important out! But to shout out some of my recent favorites: Laura Lippman's Dream Girl, Alison Gaylin's upcoming The Collective, Willy Vlautin's The Night Always Comes. And I never miss a book by Steph Cha, Alafair Burke, Attica Locke. Right now, I'm reading Paula Hawkins' upcoming Slow Fire Burning and can't put it down. And I can't wait for Ace Atkins's The Heathens, S.A. Cosby's Razorblade Tears and William Boyle's Shoot the Moonlight Out, all preordered.
Q. On top of everything else, you're also a television screenwriter and producer. What was your entry into that space? What is the latest on Dare Me or other newer projects, like The Turnout?
Megan: I guess it's been nearly ten years now, but it began when I was attached to write the feature screenplay for Dare Me, which eventually become a series and my first showrunning experience. It was, creatively, one of the most rewarding experiences of my life and I fell in love with the collaborative energy.  Right now, I'm developing The Turnout as a limited series and also working with George Pelecanos on a series for HBO and with Scott Frank on a feature script, so it's been really exciting to work with writers I admire so greatly.
Q. What are you writing now?
Megan: Lots of scripts, alas, but I've been excited to return to novel-writing recently. I have a new manuscript in the works. Early days, but I'm crossing my fingers.
The Turnout
Ballet flows through their veins. Dara and Marie Durant were dancers since birth, with their long necks and matching buns and pink tights, homeschooled and trained by their mother. Decades later the Durant School of Dance is theirs. The two sisters, together with Charlie, Dara's husband and once their mother's prize student, inherited the school after their parents died in a tragic accident nearly a dozen years ago. Marie, warm and soft, teaches the younger students; Dara, with her precision, trains the older ones; and Charlie, back broken after years of injuries, rules over the back office. Circling around each other, the three have perfected a dance, six days a week, that keeps the studio thriving. But when a suspicious accident occurs, just at the onset of the school's annual performance of The Nutcracker, a season of competition, anxiety, and exhilaration, an interloper arrives and threatens the delicate balance of everything they've worked for.
Taut and unnerving, The Turnout is Megan Abbott at the height of her game. With uncanny insight and hypnotic writing, it is a sharp and strange dissection of family ties and sexuality, femininity and power, and a tale that is both alarming and irresistible.