Mother-Daughter Murder Night
New to the world of Nina Simon, I was pleased when given an ARC of the novel. The story worked well—with Simon using her mother to shape and vet ideas—and had elements of greatness throughout. When a man turns up dead in the water, all eyes turn to young Jacqueline 'Jack' Rubicon, though it is her grandmother, Lana, whose recent illness leaves her with a great deal of time to investigate.
Working alongside her own daughter, Beth, they piece together what might have happened and notice that there were some eerie connections with a piece of land in the area, which could open up new motives. Nina Simon does well with this piece and will surely have me coming back for the next installment or standalone thriller.
Lana Rubicon is a powerful woman in the L.A. real-estate market. Known to many, Lana is worried when she finds herself diagnosed with cancer and stuck in a small California community to convalesce with her daughter, Beth, and granddaughter Jacqueline—who prefers the hip moniker 'Jack'. When Jack discovers a body while working for a kayak tour establishment, all eyes turn to her as a suspect. The victim was supposed to be on one of Jack's tours, but no one has any record of it. The Rubicon women are thrown into chaos as the police begin nosing around and asking tough questions.
With little to do except protect her family, Lana decides to find the true killer and bide her time. When one of Beth's patients at the local senior's home passes on, Lana thinks that there might be something to it, as the man was once the owner of a large tract of land. Lana discovers some interesting connections about how the land was to be used by his children, which also ties in with the victim of the boating incident. Could these multiple murders connect them all together?
As Lana makes progress, her own life is put in danger, which only lures Beth into helping as best she can. As Lana, Beth, and Jack all work their own angles on the case, things become both clearer and more muddied. The killer is out there, but nothing can be determined until the clues come together. This is sure to be a great effort, and the Rubicon women are ready for anything that is tossed at them, even if it means putting themselves in danger. A great piece by Nina Simon that will keep the reader up well into the night.
When asked to read this ARC, I was not sure what I ought to expect. A mother-daughter amateur investigation team could have some real potential, or it could fall flat and end up being more about the inner connection of family. Nina Simon tackles a great deal with this piece and succeeds tremendously, offering up not only the connection of three generations but also a strong mystery that persists throughout the narrative. The foundation proves strong, and the rest of the story builds on it, effectively luring the reader in and keeping them engaged throughout. The characters that emerge here are both relatable and worth a deeper look, which I can only hope they will be given the chance to do in future novels. Three generations of Rubicon women emerge, each with their own passions and characteristics, which helps the reader see the similarities and contrasts in equal measure. Strong plots develop throughout and resolve themselves as the story progresses. There's a mystery and some subplots that keep things on track, perfect for the reader who likes variety. I can only hope that Nina Simon has more in store for her core trio, though anything is possible with how things turned out at the end.
Kudos, Madam Simon, for a great piece of writing that had me eager to push through at every page turn.
Mother-Daughter Murder Night is available at: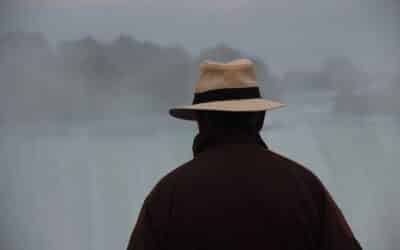 The mysterious world of amateur sleuth short stories
The Most Unlikely Amateur Sleuths in Mystery Fiction
The Enigmatic Allure of Amateur Sleuth Villains